Understanding the Nootropic Phosphatidylserine: Consumption, Benefits, and Safety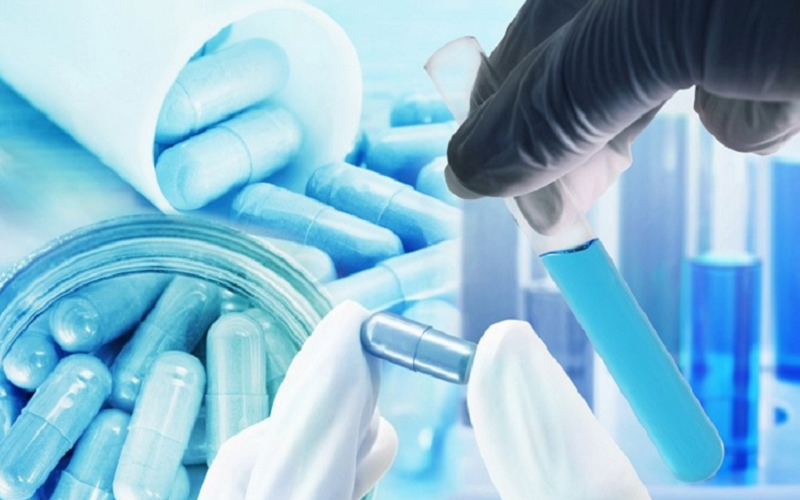 Phosphatidylserine has garnered significant attention in recent years, lauded for its potential cognitive benefits and overall impact on brain health. While many delve into its advantages, understanding the complete spectrum — from its nature, uses, consumption methods, to necessary precautions — is crucial for an informed approach. Here we illuminate the facets of phosphatidylserine, ensuring you have the knowledge you need to incorporate it beneficially into your health regimen.
What Is Phosphatidylserine?
Phosphatidylserine, a naturally occurring phospholipid, plays an essential role in various cellular functions and holds particular interest for its impact on cognitive health.
Introduction to Phosphatidylserine
What Is Phosphatidylserine?
Phosphatidylserine is a fatty substance known as a phospholipid. It protects and insulates cells in the brain and carries messages between them. Found in substantial amounts in brain tissues, phosphatidylserine contributes significantly to cognitive functions such as memory, focus, and learning.
Historical Background and Discovery of Phosphatidylserine
Phosphatidylserine was first identified in the early 1940s when researchers began to understand its pivotal role in brain health. Over the subsequent decades, the compound has been the subject of extensive studies, primarily focusing on its potential to enhance cognitive abilities and counteract age-related cognitive decline.
Phosphatidylserine Pronunciation
With its complex structure and name, phosphatidylserine can be a bit of a tongue-twister for many. Let's demystify how to pronounce it correctly.
Correct Pronunciation
Phosphatidylserine, sometimes abbreviated as simply PS, is pronounced as fahs-fa-TID-il-SER-een. Breaking it down: "fahs-fa-TID-il" sounds much like "fossil-tidal" and "SER-een" like "serene."
Common Mispronunciations
Some common mispronunciations include "phos-phat-idyl-sirene" or "phos-fat-tid-ly-serine." While these are understandable mistakes, clarity in pronunciation can aid in discussions, especially in academic or clinical settings.
Understanding the Molecular Structure of Phosphatidylserine
Delving a little deeper into the makeup of phosphatidylserine gives us a clearer insight into its function and significance.
Phosphatidylserine Structure
Phosphatidylserine is composed of two fatty acid molecules, a glycerol backbone, and a phosphate group. This structure allows it to be both hydrophilic (water-attracting) and hydrophobic (water-repelling), making it ideal for forming cellular membranes, where it ensures fluidity and facilitates cellular communication [1].
How Phosphatidylserine Differs from Other Phospholipids
While phosphatidylserine shares similarities with other phospholipids, its distinct composition of fatty acids and positioning in the cellular membrane sets it apart, enabling specific interactions and functions vital for cognitive health.
Comparing Phosphatidylserine with Phosphatidylcholine
Phosphatidylserine and phosphatidylcholine are both essential phospholipids in the body, but they serve different roles and have distinct structures. Let's explore their relationship.
Similarities and Differences of Phosphatidylserine and Phosphatidylcholine
Both phosphatidylserine and phosphatidylcholine play crucial roles in maintaining cell integrity and function. However, while phosphatidylserine is predominantly found in the brain, phosphatidylcholine is abundant in the liver. Structurally, both phospholipids contain fatty acids and a glycerol backbone, but they differ in the molecules attached to their phosphate groups.
Distinctive Roles of Phosphatidylserine in Cognitive Health
Phosphatidylserine is particularly vital for neuron function and health. It aids in neurotransmitter release and cell-to-cell communication in the brain. On the other hand, phosphatidylcholine supports overall cell membrane integrity and plays a vital role in fat metabolism in the liver.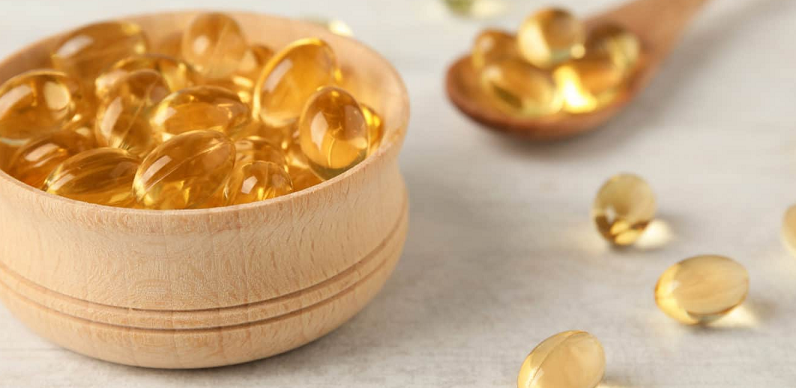 What Is Phosphatidylserine Used For?
Phosphatidylserine's prominence in the realm of cognitive health has spurred numerous studies to understand its exact functions and potential benefits. Ranging from improving memory to supporting mood, the applications of phosphatidylserine are vast.
Overview of Phosphatidylserine Functions
Diving into the world of phosphatidylserine, we discover the varied roles it plays within our system, particularly in the brain. Its fundamental functions are foundational to its wider range of benefits.
What Does Phosphatidylserine Do?
At its core, phosphatidylserine plays an instrumental role in cell function. By maintaining the fluidity and integrity of cell membranes, especially in neurons, it facilitates efficient communication between cells. This phospholipid also aids in the metabolic process, ensuring that neurons have the energy they need to function effectively.
The Phosphatidylserine Mechanism of Action and Cognitive Benefits
Phosphatidylserine is actively involved in neurotransmitter release and the regulation of synapse activity – tiny spaces where neurons communicate. Its presence ensures that neurotransmitters, the chemical messengers in the brain, are released in a regulated manner, optimizing brain functions like memory, concentration, and learning [2].
Exploring the Range of Benefits of Phosphatidylserine
Beyond its foundational roles, phosphatidylserine showcases a spectrum of benefits that are of interest to individuals across different age groups and life situations.
Does Phosphatidylserine Work?
A resounding question for many supplements and compounds is their efficacy. Multiple studies have demonstrated the benefits of phosphatidylserine supplementation, especially in improving cognitive functions. Older adults, in particular, may find phosphatidylserine beneficial in combating age-related memory decline.
General Phosphatidylserine Uses
Besides supporting cognitive health, phosphatidylserine has shown potential in improving mood, reducing stress, aiding athletic performance by combating exercise-induced stress, and even promoting better sleep.
Specific Use Cases and Potential Benefits of Phosphatidylserine
Diving deeper, there are particular scenarios where phosphatidylserine might exhibit targeted benefits, some of which may be surprising.
Hair Loss and Phosphatidylserine
While more research is needed, some preliminary studies suggest that phosphatidylserine may play a role in promoting hair growth by potentially influencing the hormonal environment in the body [3].
The Phosphatidylserine Connection with Belly Fat Reduction
Phosphatidylserine's potential role in reducing cortisol, a stress hormone, might indirectly aid in controlling belly fat accumulation, as chronic elevated cortisol levels can lead to fat deposition in the abdominal area.
The Role of Phosphatidylserine in Depression Alleviation
There is emerging evidence to suggest that phosphatidylserine might influence mood by modulating neurotransmitter levels and activities, potentially offering support for those battling depressive states.
Phosphatidylserine Effects on Cortisol Levels
One of the more established benefits of phosphatidylserine is its potential to reduce cortisol levels, especially when elevated due to stress or intense physical activity. This can be especially beneficial for athletes or individuals undergoing chronic stress.
Impacts of Phosphatidylserine on Libido and Sexual Health
Some preliminary findings suggest a potential link between phosphatidylserine and enhanced libido, likely due to its influence on the hormonal and neurotransmitter balance in the body.
Phosphatidylserine Dopamine Regulation and Enhancement
Dopamine, the "feel-good" neurotransmitter, is crucial for mood and pleasure. Phosphatidylserine may play a role in optimizing dopamine levels and ensuring its efficient release, thus contributing to mood enhancement and overall well-being.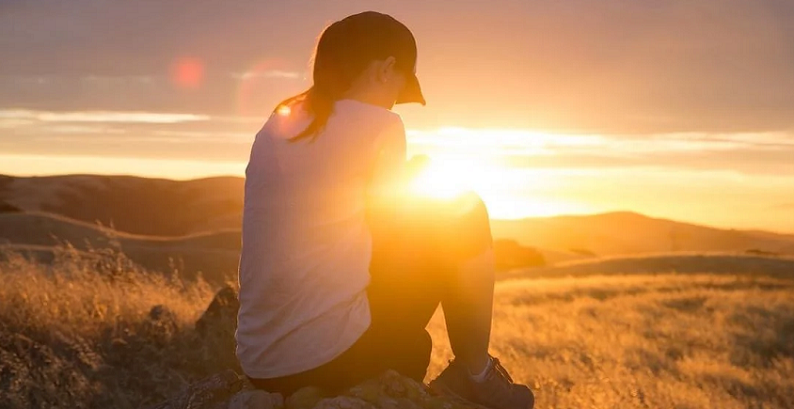 Consuming Phosphatidylserine
While understanding the benefits of phosphatidylserine is essential, it's equally important to know the optimal ways to consume it.
Determining the Right Phosphatidylserine Dosage
The right dosage can vary based on individual needs, the intended benefit, and the specific product. Here, we'll explore general recommendations and specific dosages for targeted benefits.
General Daily Dose of Phosphatidylserine
For general cognitive support, the typical recommended dose ranges between 100 to 300 mg daily. It's often suggested to start at a lower dose and gradually increase, based on individual tolerance and observed benefits.
Special Consideration: Phosphatidylserine Dose for Sleep
For those seeking to improve sleep quality, a dose of around 100 mg taken before bedtime might be beneficial. Phosphatidylserine's potential to lower cortisol, a stress hormone that can disrupt sleep, might be the reason behind this effect.
Different Forms of Phosphatidylserine Supplements
With a rise in its popularity, phosphatidylserine is now available in various forms. Choosing the right one depends on personal preferences and specific needs [4].
Phosphatidylserine Powder
This form is versatile and can be mixed into drinks, smoothies, or other foods. It's ideal for those who prefer to avoid capsules or tablets.
Phosphatidylserine Liquid
The liquid form can be a convenient choice for those who have difficulty swallowing pills or want to mix their dosage into a beverage. Additionally, liquid supplements often boast faster absorption rates.
Natural Sources of Phosphatidylserine
While supplements are a direct way to boost phosphatidylserine intake, it's also present naturally in certain foods. Integrating these into your diet can provide a holistic approach to benefitting from this phospholipid.
Understanding Dietary Sources
Phosphatidylserine can be found in almost every cell in the body, but its concentration is highest in the brain. Dietary sources, while not as concentrated as supplements, offer a natural way to maintain adequate levels.
Phosphatidylserine-rich Foods
Some of the primary food sources include:
Soy lecithin: A common source of phosphatidylserine in many supplements.
Organ meats: Particularly the brain, liver, and kidney.
White beans: A vegetarian source rich in phosphatidylserine.
Chicken heart: An often-overlooked source but packed with phosphatidylserine.
Egg yolks: A readily available and versatile dietary source.
Phosphatidylserine Cautions
While phosphatidylserine boasts a range of benefits, like all supplements, it's vital to approach its consumption with awareness.
Potential Phosphatidylserine Side Effects
Just as individual benefits from phosphatidylserine can vary, so can reactions. Here we delve into potential side effects to watch out for and how they might manifest.
Understanding the Phosphatidylserine Side Effects
Most individuals tolerate phosphatidylserine well, especially when consumed within the recommended dosage. However, some potential side effects might include:
Stomach upset or nausea
Insomnia or difficulty sleeping, especially if taken later in the day
Headaches
Skin reactions, although rare
Mitigating Side Effects
Should you experience any of the above reactions, consider adjusting the dosage or timing of consumption. If symptoms persist or are severe, discontinuing use and consulting a healthcare professional is advised.
Special Considerations for Taking Phosphatidylserine During Pregnancy
Pregnancy is a critical phase where every consumed substance can have implications not just for the individual, but also for the developing fetus. Hence, understanding phosphatidylserine's role during this period is essential [5].
Phosphatidylserine in Pregnancy
There's limited research on phosphatidylserine's safety during pregnancy. While it's a naturally occurring compound in the body, caution is advised when considering supplementation during this period.
Recommendations for Expectant Mothers
If pregnant or planning a pregnancy, it's vital to consult with a healthcare provider before starting or continuing phosphatidylserine supplementation. They can provide guidance tailored to your specific situation.
Phosphatidylserine Interactions with Other Substances
Combining supplements or medications can sometimes result in unexpected reactions or decreased effectiveness. Being aware of potential interactions ensures safe consumption.
Potential Drug Interactions
While phosphatidylserine is generally considered safe, it might interact with certain medications, especially those related to Alzheimer's disease, glaucoma, or anticholinergic drugs.
Supplement Interactions
Combining phosphatidylserine with other supplements that affect mood or neurotransmitter balance might amplify effects, either beneficially or adversely. Examples include St. John's wort, SAMe, or even high doses of omega-3 fatty acids.
References

[1] Phosphatidylserine and the human brain
[2] Phosphatidylserine (PS) as a potential nutraceutical for brain aging
[3] Phosphatidylserine for Sleep, Joy, and Calm
[4] Phosphatidylserine
[5] Focus pills: 10 nootropic supplements to boost focus and memory