Aquatic Plants with Nootropic Potential: Beyond Ginkgo and Ginseng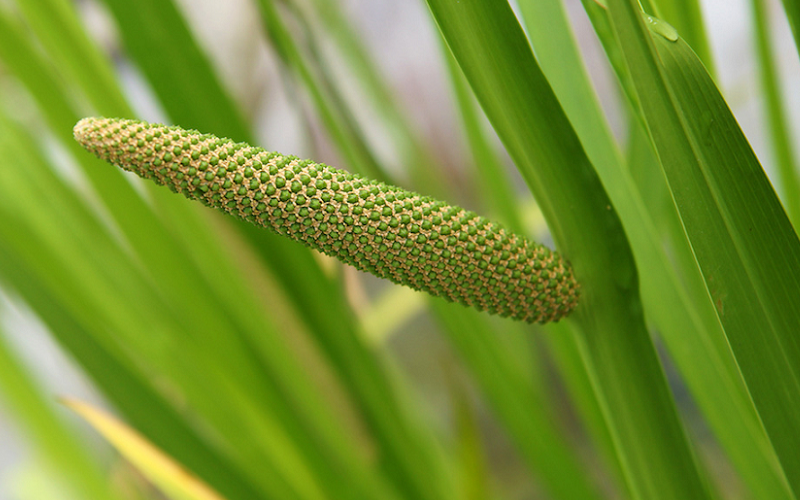 For decades, the realm of nootropics, or cognitive enhancers, has been dominated by familiar names like Ginkgo biloba and Ginseng. These celebrated plants have long held the spotlight for their potential to boost memory, improve focus, and guard against cognitive decline. But what if the next breakthrough in natural nootropics isn't on dry land at all? Delve beneath the surface, and you'll discover an intriguing world of aquatic plants brimming with untapped potential.
Introduction to Aquatic Plants as Nootropic
Nootropics, often hailed as "brain boosters" or "smart drugs," are compounds that can enhance cognitive functions such as memory, creativity, motivation, and attention in healthy individuals. Their origins span from synthetic formulations to naturally occurring compounds found in various plants, fungi, and foods.
Importance of Natural Nootropics: Ginkgo and Ginseng
Among the vast array of nootropics, certain plants have captured the attention and trust of many. Particularly, Ginkgo biloba and Ginseng stand as two botanical giants in the world of cognitive enhancement. Revered for centuries in traditional medicines, both plants have made their mark on modern wellness, with countless studies showcasing their benefits for the brain. Their popularity underscores the potent power of nature and our continual quest to harness it for cognitive well-being.
Spotlight on Aquatic Plants as the Next Frontier
But as with any field of study, staying within familiar territories can limit discoveries. Just as the deep oceans hold mysteries yet to be uncovered, aquatic ecosystems may also harbor plants with the potential to revolutionize our understanding of natural nootropics.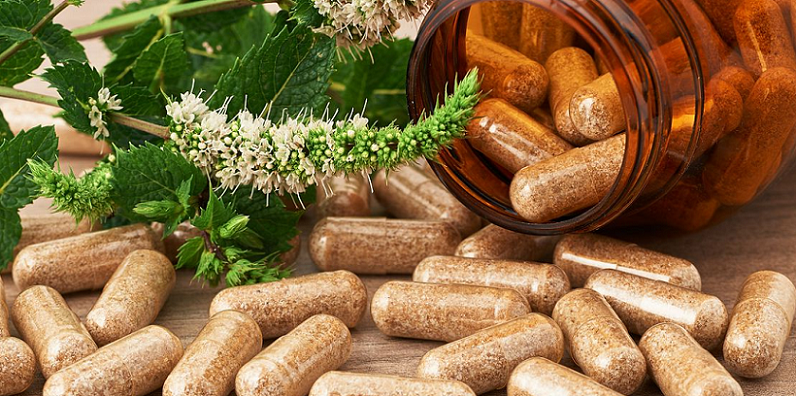 The Nootropic Landscape
The realm of nootropics is as vast as it is fascinating, encompassing a wide variety of compounds and substances. Understanding this landscape is pivotal, not only for appreciating the historical context but also for navigating the future horizons of cognitive enhancement.
Definition and Benefits of Nootropics
Nootropics, by definition, are substances that can improve cognitive functions without causing significant side effects or addiction. Their main allure lies in their potential to optimize brain performance. From enhancing memory recall to increasing alertness and even potentially delaying the onset of cognitive disorders, nootropics have earned their place in both the academic and mainstream worlds.
Traditional Nootropics and Their Origin
For millennia, humans have turned to nature for remedies to a myriad of ailments. Within this vast pharmacopeia of natural solutions, certain plants have been recognized for their cognitive-boosting effects. Besides Ginkgo and Ginseng, plants like Rhodiola rosea and Ashwagandha have been lauded in traditional medicines across continents. These plants, primarily terrestrial, have set the stage for our understanding of botanical nootropics.
Why Look Towards Aquatic Plants?
With the rich tapestry of terrestrial plants having been significantly explored, it's only natural to wonder: what else is out there? This curiosity draws our gaze towards the watery realms of our planet. Aquatic plants, having evolved in unique environments with distinct stressors and ecological interactions, produce a different set of metabolites and compounds. These differences might hold the key to novel nootropic properties, ones that are yet to be fully understood or embraced by the wider public [1].
The Unique Nature of Aquatic Plants
The world below the waterline remains one of the most mysterious and captivating frontiers on our planet. Not only is it a realm of enchanting beauty, but it's also home to a diversity of plants that have evolved and thrived in conditions vastly different from their terrestrial counterparts.
Adaptation to the Aquatic Environment
Every environment presents its set of challenges, and for aquatic plants, the watery habitat is no exception. Over millennia, these plants have undergone specific evolutionary adaptations to survive in submerged or partially submerged settings. From flexible stems that sway with water currents to specialized cells for buoyancy and air exchange, aquatic plants exhibit a remarkable suite of traits. These adaptations not only allow them to survive but also thrive, and in the process, they develop a plethora of compounds to fend off pathogens, attract pollinators, and communicate with neighboring plants. Some of these very compounds may have potential effects on the human brain.
Richness in Bioactive Compounds
Water, being a solvent, facilitates the transport of nutrients, minerals, and a range of organic molecules. Aquatic plants, in their watery milieu, have become treasure troves of bioactive compounds. While some of these molecules serve as defense mechanisms against herbivores or microbial invaders, others play roles in plant signaling or UV protection. As researchers probe deeper, they're finding that many of these compounds have potential health benefits for humans, including antioxidant, anti-inflammatory, and neuroprotective properties [2].
The Advantage of Being Less Explored
It's a curious paradox: while the oceans cover over 70% of our planet's surface, a significant portion of their biodiversity remains understudied. This lack of extensive exploration offers a silver lining. Aquatic plants, having been less in the limelight compared to their terrestrial counterparts, present a largely untapped reservoir of potential nootropics. Every dive into this blue world could reveal a new plant or compound, expanding our repertoire of natural substances to enhance cognitive health. The ocean's depths and freshwater habitats may very well be the frontier where the next big nootropic breakthrough emerges.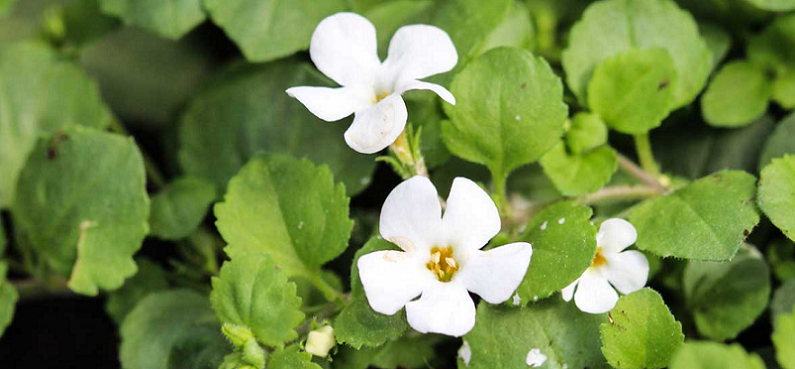 Aquatic Plants with Nootropic Potential
As we sail into the waters of aquatic flora, it becomes apparent that this realm holds a myriad of plants, each with its own story and unique chemical profile. Some of these aquatic residents are emerging as contenders in the race to find the next big nootropic. While this is by no means an exhaustive list, we'll spotlight a few aquatic plants that have garnered attention for their potential cognitive benefits.
Bacopa Monnieri (Water Hyssop)
Native to wetlands across the globe, Bacopa Monnieri has roots that run deep in traditional Ayurvedic medicine.
Historical Use
For centuries, practitioners of Ayurveda have venerated Bacopa as a brain tonic, aptly naming it "Brahmi" after the Hindu god of creation, Brahma. It was commonly prescribed to enhance memory, learning, and concentration.
Nootropic Benefits
Modern research is catching up with ancient wisdom. Studies suggest that Bacopa may support memory retention, improve the speed of information processing, and bolster overall cognitive function. The key compounds, known as bacosides, are believed to be the primary drivers behind these benefits [3].
Current Research
Recent studies have delved into the mechanisms by which Bacopa exerts its effects. Some findings indicate its potential to combat oxidative stress in the brain, modulate neurotransmitter levels, and even promote neural regeneration.
Nymphaea caerulea (Blue Lotus)
Often depicted in ancient Egyptian art, the Blue Lotus holds spiritual and medicinal significance in various cultures.
Historical Use
In ancient Egypt, the Blue Lotus was associated with rebirth and the afterlife. It was also used as a mild sedative and recreational beverage when soaked in wine, producing a euphoric effect.
Nootropic Benefits
Recent interest in the Blue Lotus has revolved around its potential anxiolytic and mood-enhancing properties. Alkaloids present in the plant, like nuciferine, may play a role in these effects.
Current Research
While still in the early stages, research on Nymphaea caerulea is starting to explore its impact on dopamine and serotonin pathways, two crucial neurotransmitter systems for mood regulation and cognitive function.
Huperzia serrata (Chinese Club Moss)
While not entirely aquatic, this plant thrives in damp, shaded environments and has made waves in the nootropic community.
Historical Use
In Traditional Chinese Medicine, Huperzia serrata, or Qian Ceng Ta, has been used to treat inflammation and sharpen memory.
Nootropic Benefits
The star compound of Chinese Club Moss is huperzine A. It acts as an acetylcholinesterase inhibitor, which essentially increases the levels of acetylcholine, a neurotransmitter vital for memory and learning processes [4].
Current Research
Several clinical trials have shown that huperzine A might offer therapeutic benefits for Alzheimer's patients. The focus now is on understanding its safety profile, optimal dosing, and broader cognitive benefits.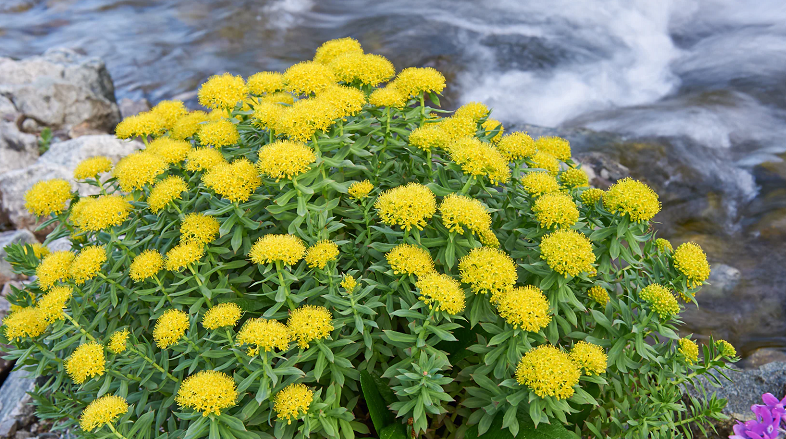 Mechanism of Action: How Do These Aquatic Plants Affect the Brain?
Diving into the world of nootropics, especially those sourced from aquatic plants, naturally begs the question: How exactly do these plants influence the intricate workings of our brain? It's a puzzle that scientists are actively piecing together, layer by layer. By understanding these mechanisms of action, we can not only appreciate the profound intricacies of these plants but also make informed decisions about their use.
Enhancement of Neurotransmitter Activity
At the heart of our brain's functions are neurotransmitters—chemical messengers that facilitate communication between neurons. Some aquatic-derived nootropics play a pivotal role in either increasing the levels of specific neurotransmitters or enhancing their effects.
For instance, as mentioned earlier, huperzine A from Huperzia serrata inhibits the enzyme acetylcholinesterase, responsible for breaking down the neurotransmitter acetylcholine. The result is an increased availability of acetylcholine, which is integral to learning and memory processes [5].
Protection Against Neurodegenerative Diseases
One of the most exciting prospects of certain nootropics is their potential to combat the degenerative processes that lead to conditions like Alzheimer's and Parkinson's diseases. Many of these plants contain antioxidants that counteract oxidative stress—a major player in neuronal damage.
Bacopa Monnieri, for instance, has shown potential in reducing oxidative stress in the brain. Its active compounds, bacosides, appear to increase the activity of antioxidant enzymes, offering a protective shield against oxidative damage.
Boosting Memory and Cognition
Memory enhancement is arguably one of the most sought-after benefits of nootropics. Certain compounds in aquatic plants can modulate signaling pathways or promote synaptic plasticity—the brain's ability to rewire and strengthen neural connections.
Bacopa Monnieri again stands out in this regard. Studies indicate that regular consumption of Bacopa extracts can lead to improvements in working memory, attention, and the speed of visual information processing.
Reducing Stress and Anxiety
In today's fast-paced world, managing stress and anxiety has become paramount for mental well-being. Some aquatic plant-derived compounds can modulate the levels or effects of stress hormones and neurotransmitters linked to mood regulation.
The Blue Lotus, as previously discussed, contains compounds that may have anxiolytic (anti-anxiety) effects. Early studies and historical anecdotes suggest a potential modulation of the serotonin and dopamine pathways, although more research is needed to substantiate these claims fully.
References

[1] Neuropharmacological Review of the Nootropic Herb Bacopa monnieri
[2] Plants with Nootropic activity: A Review
[3] Natural Nootropics
[4] Plant Adaptogens—History and Future Perspectives
[5] What are Nootropics? All About Herbs and Activities for Long-Term Brain Health