Brain Waves and Nootropics: How Certain Compounds Influence Our Neural Oscillations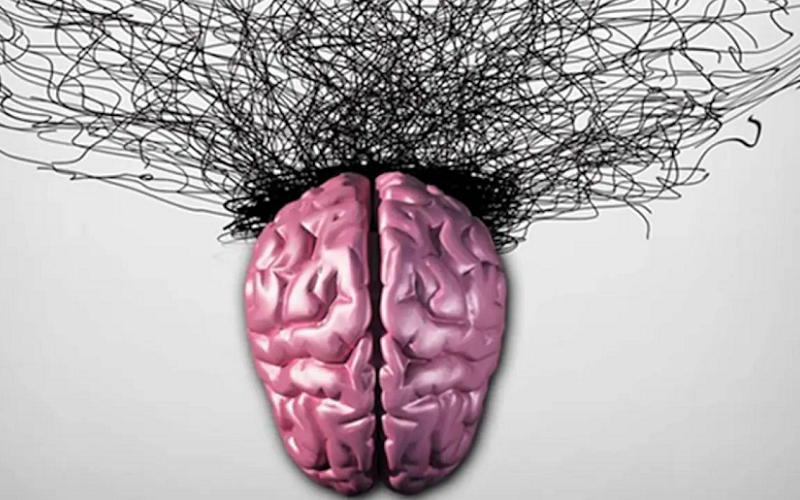 The human brain is a marvel of intricate networks, constantly buzzing with electrical activity. These neural oscillations, or brain waves, play a pivotal role in determining our cognitive states, emotions, and overall mental well-being. But did you know that certain compounds, known as nootropics, can influence these oscillations?
Understanding Brain Waves
The rhythmic dance of electrical patterns in our brain has long intrigued scientists, philosophers, and thinkers alike. To truly grasp the influence of nootropics on our neural activity, we first need to understand the world of these pulsating waves.
Definition and Importance
Neural Communication
Brain waves are the result of synchronized electrical pulses that arise from masses of neurons communicating with each other. Think of them as the brain's version of radio frequencies; different wavelengths carry distinct types of information. These electrical patterns influence everything from our sleep to our decision-making abilities.
Cognitive States and Emotions
The type and intensity of brain waves can greatly influence our mental state. For instance, certain waves predominate when we're relaxed, while others take over when we're alert or in deep thought. Additionally, our emotional responses, such as feelings of joy, fear, or sadness, can be tied to specific oscillations in the brain.
Types of Brain Waves
The complexity of the human brain can, in part, be demystified by categorizing its oscillatory activity. There are five primary types of brain waves, each associated with different cognitive states [1].
Delta Waves
Often referred to as the "deep sleep waves", delta waves are the slowest of the brain wave frequencies. Typically, they are dominant during dreamless sleep, aiding in restorative and healing processes. A dominance of delta waves in an awake state might be an indication of brain injuries.
Theta Waves
Theta waves operate at a frequency slightly faster than delta waves and are generally associated with lighter stages of sleep and deep relaxation. When you're daydreaming, lost in a good book, or experiencing profound meditation, theta waves are usually at play. They are believed to boost creativity and intuition.
Alpha Waves
The bridge between our conscious and subconscious mind, alpha waves are active during times of relaxation while being awake. If you've ever practiced mindfulness or simply sat back to enjoy a beautiful sunset, you've likely activated these waves. They promote mental coordination, calmness, and alertness.
Beta Waves
Ever had to make a snap decision, or felt super focused on a task? Thank beta waves. These are the ones at work when we are alert, attentive, and engaged in problem solving or decision making. They represent an active, analytical thought process.
Gamma Waves
The fastest frequency, gamma waves, are associated with higher processing tasks and cognitive functioning. They come into play when we're involved in learning, processing information, or experiencing heightened perceptions or insights.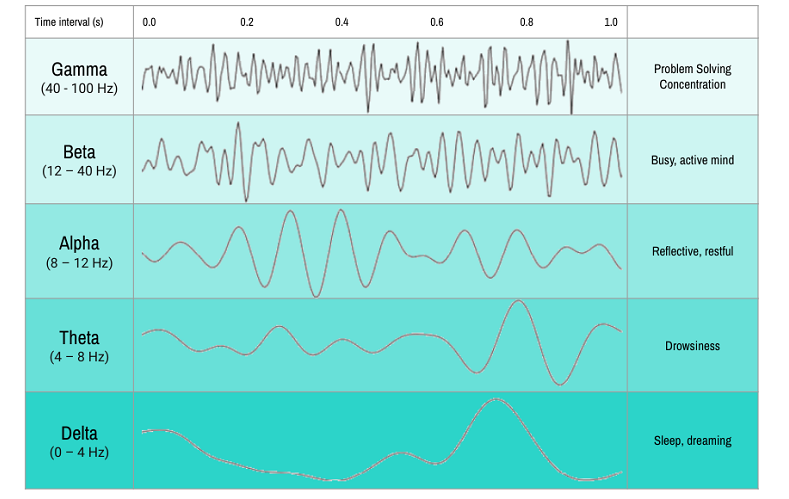 Introduction to Nootropics
Stepping into the realm of nootropics, we embark on a journey that intersects ancient traditions and cutting-edge science. Nootropics, commonly referred to as "smart drugs" or "cognitive enhancers," are compounds known to amplify cognitive functions and overall brain performance.
Historical Background of Nootropics
Long before modern science validated the efficacy of certain compounds, ancient civilizations were already exploring substances to enhance cognitive abilities and consciousness. For instance, ancient Indians consumed a concoction of herbs, known as 'Medhya Rasayanas,' believed to boost memory and intelligence. Similarly, traditional Chinese medicine curated various herbs aiming at balancing the mind and enhancing cognitive abilities.
Fast forward to the 20th century, and the term "nootropic" was coined by Dr. Corneliu E. Giurgea, a Romanian psychologist and chemist. He derived the name from the Greek words "nous" meaning "mind" and "tropein" meaning "to bend or turn." Dr. Giurgea synthesized Piracetam, one of the earliest and most researched nootropics, highlighting its potential to enhance learning and memory without harmful side effects.
Modern Uses and Popularity of Nootropics
Today, nootropics have surged in popularity, especially among students, professionals, and biohackers seeking an edge in cognitive performance. They're utilized for a plethora of reasons:
Enhancing memory and learning ability.
Improving focus and attention span.
Boosting mood and reducing anxiety.
Increasing motivation and mental endurance.
While some nootropics are available over-the-counter, others require a prescription. The rise of online communities, forums, and platforms has also played a pivotal role in disseminating knowledge about these compounds, further propelling their popularity.
Types of Nootropics
Nootropics come in various forms and can be broadly categorized into a few primary groups based on their mechanism of action and origin [2].
Racetams
These are synthetic compounds, with Piracetam being the pioneer. Racetams are believed to enhance neurotransmission, thereby promoting better cognitive functions. Some popular ones include Aniracetam, Oxiracetam, and Pramiracetam.
Cholinergics
These primarily focus on the neurotransmitter acetylcholine, crucial for memory and learning processes. Alpha GPC and CDP Choline are notable cholinergics that support brain health by increasing levels of this neurotransmitter.
Adaptogens
Rooted in traditional medicine, adaptogens like Ashwagandha, Rhodiola Rosea, and Bacopa Monnieri have been used for centuries to combat stress and enhance resilience. These plants are believed to restore balance and protect the body against various stresses, including physical, mental, and emotional.
Stimulants
Compounds like caffeine, Modafinil, and Adderall fall under this category. They enhance alertness, attention, and energy by influencing neurotransmitters like dopamine and norepinephrine. However, it's essential to approach stimulants with caution due to potential side effects and the risk of dependency.
Serotonergics
These nootropics influence the serotonin system, which plays a crucial role in mood, appetite, and sleep. Examples include 5-HTP and certain antidepressants, which can enhance mood and well-being.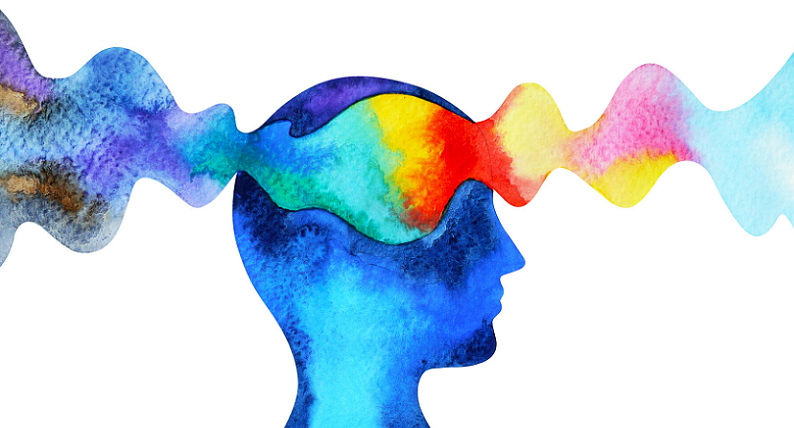 The Nootropic-Brain Wave Connection
Drawing the bridge between nootropics and brain waves invites us into a dynamic world where chemistry influences cognition. In the intricate orchestra of our brain, each note, or wave, contributes to the melody of our thoughts, emotions, and actions. Introducing nootropics can be compared to subtly adjusting the instruments or even changing the conductor, leading to variations in the melody.
Influence on Neural Activity
Navigating the world of nootropics and brain waves is akin to being a maestro, understanding when to amplify a particular section of the orchestra or when to dim another [3].
Enhancement of Specific Wave Types
Many nootropics have been shown to promote specific types of brain waves. For instance, compounds that foster relaxation or meditative states can enhance alpha and theta waves. This not only leads to a relaxed state but can also boost creativity and introspection.
Suppression of Other Waves
Conversely, some nootropics can suppress certain brain waves, especially those which might be overactive in particular scenarios. For instance, if beta waves are excessively dominant, it might lead to overthinking or anxiety. Some nootropics can help reduce these waves, promoting a more balanced mental state.
Impact on Cognitive Function
The modulation of brain waves through nootropics isn't just a theoretical fascination; it has real-world implications on our cognitive functions.
Memory
Nootropics that enhance specific types of brain waves, particularly theta and gamma, can aid in memory consolidation and recall. This is because these waves are deeply intertwined with how our brain processes, stores, and retrieves information.
Focus and Concentration
Beta waves are synonymous with active, analytical thought. Nootropics that amplify beta waves can significantly boost our focus, attention, and analytical capabilities, making them particularly useful during tasks that require undivided attention.
Creativity and Flow States
The elusive "flow state", where one feels entirely immersed and engaged in an activity, is often linked with a dominant presence of alpha and theta waves. Certain nootropics can foster these waves, paving the path for enhanced creativity and deep immersion in tasks.
Potential Side Effects and Considerations
While the benefits of nootropics in modulating brain waves sound enticing, it's crucial to approach this realm with a grounded perspective.
Not all nootropics will have the same effect on every individual, as our brains and biochemistry are unique. Some might experience heightened benefits, while others might notice minimal changes. Additionally, excessive modulation of brain waves can lead to imbalances, so it's always recommended to use nootropics judiciously and preferably under expert guidance.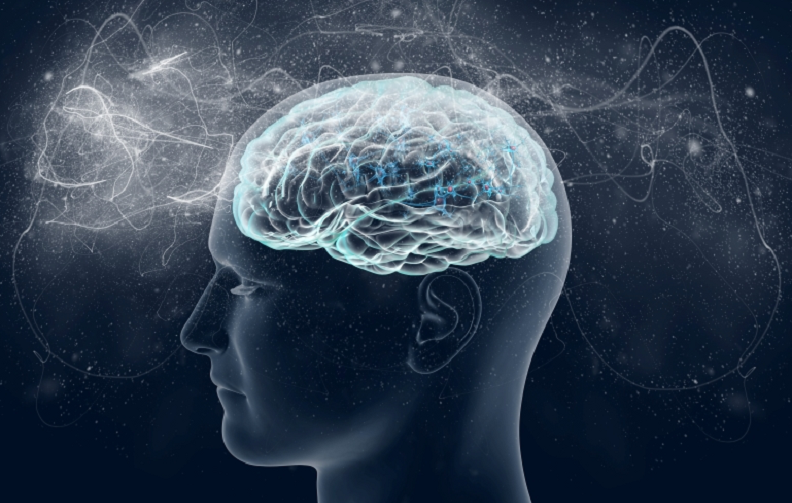 Specific Nootropics and Their Impact on Brain Waves
Each nootropic, much like a musician in an orchestra, plays a distinct role in modulating the symphony of our brain. Through extensive research and anecdotal evidence, we have gleaned insights into how specific compounds harmonize or disrupt certain neural oscillations.
Piracetam
Starting with the one that arguably ushered in the modern era of nootropics:
Enhancement of Alpha and Beta Waves
Piracetam, one of the most researched racetams, is known to increase the activity of both alpha and beta waves. This means users often experience heightened focus, attention, and mental clarity. It's no wonder then that many consider it a staple in their cognitive-enhancing regimen.
Cognitive Boost
Thanks to its effect on these brain waves, Piracetam has been associated with improved memory, learning, and processing speed. Its modulatory effect allows the brain to function with increased efficiency and inter-hemispheric communication.
L-Theanine
Found in green tea and certain mushrooms, L-Theanine is a favorite among nootropic enthusiasts [4].
Induction of Alpha Waves
L-Theanine is renowned for its ability to induce a calm, relaxed state without sedation. This relaxation is often attributed to its enhancement of alpha wave activity, making it ideal for meditation, relaxation, and creative pursuits.
Synergistic Effects with Caffeine
When combined with caffeine, L-Theanine's alpha-boosting properties help counteract the jitters and anxiety that some people experience with caffeine alone. This combo offers a focused, calm alertness – a reason why green tea is lauded for its cognitive benefits.
Modafinil
Originally developed to treat narcolepsy, Modafinil has found favor among those looking to boost alertness and productivity.
Augmentation of Beta and Gamma Waves
Modafinil primarily increases beta and gamma wave activities. This shift can explain the heightened alertness, focus, and cognitive processing speeds experienced by its users.
Potential Drawbacks
While it enhances certain cognitive functions, it's essential to note the potential for overstimulation, leading to anxiety or sleep disturbances.
Bacopa Monnieri
An adaptogenic herb rooted in Ayurvedic traditions, Bacopa Monnieri, or Brahmi, has been revered for centuries for its cognitive-enhancing properties.
Stimulation of Theta Waves
Bacopa has shown potential in increasing theta wave activity, often associated with improved memory consolidation and recall. It's not just a modern-day cognitive enhancer but also a bridge to ancient wisdom.
Holistic Benefits
Besides its impact on brain waves, Bacopa offers antioxidant properties and potential neuroprotection, safeguarding cognitive health.
Aniracetam
Another member of the racetam family, Aniracetam is often chosen for its anxiolytic and mood-enhancing properties.
Promotion of Alpha Wave Activity
Aniracetam primarily boosts alpha waves, thus fostering a state of relaxed alertness. This makes it suitable for tasks that require both creativity and focus.
Mood Modulation
Owing to its influence on dopamine and serotonin, Aniracetam can also uplift mood and reduce anxiety, offering a comprehensive cognitive and emotional boost [5].
Practical Application of Nootropics for Brain Wave Impact
Having ventured through the intricacies of nootropics and their harmonious interaction with brain waves, one might wonder, "How do we incorporate this knowledge into our daily lives?" Practical application, after all, is the bridge that connects theoretical understanding to tangible benefits.
Identifying Personal Needs and Goals
Before diving into the world of nootropics, it's paramount to introspect on the following points.
Assess Cognitive Needs
Take a moment to identify areas of cognitive function you wish to enhance. Is it memory, focus, creativity, or perhaps a blend of several?
Understand Your Brain's Rhythms
Everyone's neural oscillations are slightly different. Recognize your natural rhythms – are you more creative in the morning or sharper in the evening? This self-awareness can guide you in choosing nootropics that either complement or modify these patterns.
Starting Slowly and Monitoring Effects
Diving headfirst into nootropics might be tempting, but a methodical approach is recommended.
Begin with One Nootropic
Rather than combining several nootropics right off the bat, start with one. This makes it easier to discern its effects and ensures that you're not overwhelming your system.
Keep a Journal
Document your experiences. Note down any changes in cognitive function, mood, sleep patterns, or even dreams. This log will be invaluable in tweaking dosages or choosing different nootropics down the line.
Combining Nootropics – The Art of 'Stacking'
For those more experienced in the realm of cognitive enhancers, 'stacking' or combining nootropics might be the next step.
Research Synergistic Combinations
Some nootropics work exceptionally well together, amplifying each other's benefits. For instance, the L-Theanine and caffeine combination is popular for its balanced effects on alertness and relaxation.
Be Cautious of Contradictory Stacks
Conversely, certain nootropics might counteract each other or lead to undesirable side effects when combined. Always do thorough research or consult with experts before creating a stack.
Periodic Breaks and Rotation
Continual use of nootropics, even if beneficial, can sometimes lead to tolerance or decreased efficacy.
Schedule 'Off' Days
Just as athletes have rest days, so should nootropic users. Consider taking breaks, allowing your brain to reset and preventing the potential buildup of tolerance.
Rotate Different Nootropics
Instead of sticking to one compound, consider rotating between a few. This not only prevents habituation but also offers a multifaceted approach to cognitive enhancement.
Safety and Medical Consultation
While nootropics hold vast potential, they are not devoid of risks.
Know the Side Effects
Each nootropic comes with its set of potential side effects. Being informed ensures that you can spot any adverse reactions early and make necessary adjustments.
Consult Healthcare Professionals
Before introducing any new compound into your regimen, especially if you're on medication, always consult with a healthcare professional. They can provide guidance tailored to your specific health status and needs.
References

[1] Brainwave and Electrophysiological Biomarkers of Cognition Enhancing Drugs
[2] Synaptic Anatomy: 6 Herbs + Nootropics That Support Brain Health
[3] Does Noopept Make Your Brain Work Better?
[4] Controlling attention with brain waves
[5] Effects of nootropics on the EEG in conscious rats