Nootropics in the Animal Kingdom: Do Other Species Use Cognitive Enhancers?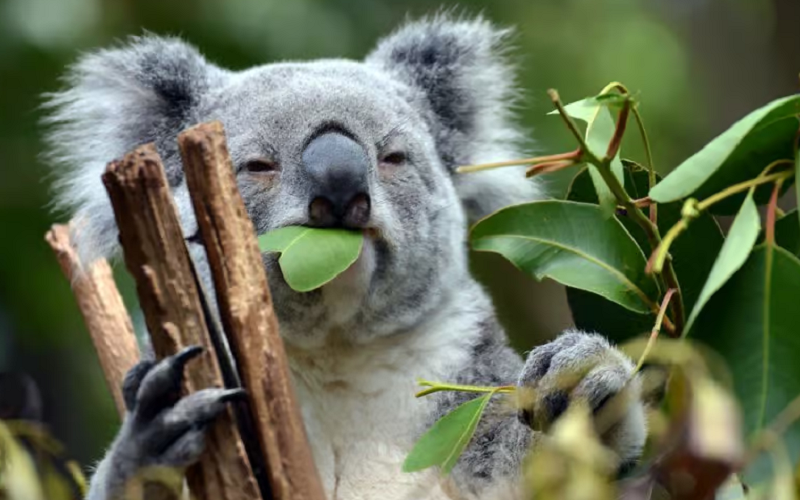 When we think of nootropics, or cognitive enhancers, images of modern-day pills, supplements, or ancient human rituals might spring to mind. These compounds, designed to boost mental performance, memory, or creativity, have been an intrinsic part of human culture for millennia. But have you ever stopped to wonder whether Homo sapiens are the only species in the vast tapestry of life that seeks out nature's brain-boosters? Beyond our bustling cities and the confines of modern medicine, animals in the wild have exhibited behaviors that hint at the use of natural substances to enhance their cognitive abilities.
Historical Context of Cognitive Enhancement
The concept of cognitive enhancement is not exclusive to our modern era. Before diving into the heart of the animal kingdom, it's important to lay the groundwork with a brief overview of the age-old relationship between nature, humans, and cognitive boosters.
Ancient Human Use of Natural Nootropics
Long before the age of lab-made pills and supplements, ancient civilizations tapped into the natural world to source remedies and enhancers for various aspects of life, including cognitive function.
The Ancient Egyptians
Historians and archaeologists have discovered texts that reveal the use of certain herbs and plants like the blue lotus, believed to induce states of relaxation and potentially heightened creativity.
Traditional Chinese Medicine (TCM)
For thousands of years, TCM practitioners have advocated for the consumption of herbs like Ginkgo Biloba. These are believed to improve memory and ward off cognitive decline, a testament that's now being studied and partially validated by modern science.
Indigenous Tribes of South America
The use of plants like Ayahuasca, not only for spiritual journeys but also for sharpening the senses and increasing alertness, has been a longstanding tradition.
The Evolutionary Perspective on Cognitive Enhancement
While it might be tempting to think of cognitive enhancement as a pursuit purely driven by societal pressures or personal aspirations, there's an evolutionary argument to be made. Early humans, much like animals, faced challenges that demanded quick thinking, sharp memory, and heightened alertness.
Survival and Adaptation
Early humans who could remember locations of water sources, anticipate the behavior of predators, or strategize hunting techniques would have had survival advantages. Over time, natural selection could have favored those who naturally sought out and consumed substances that provided cognitive boosts [1].
Social Cohesion and Leadership
As our ancestors lived in increasingly complex social groups, those who could think quickly, remember interpersonal dynamics, or influence group decisions might have been more successful, both in terms of status and reproductive success.
Tool Creation and Use
Enhanced cognitive abilities could have accelerated the invention and use of tools, which in turn played a pivotal role in human evolution.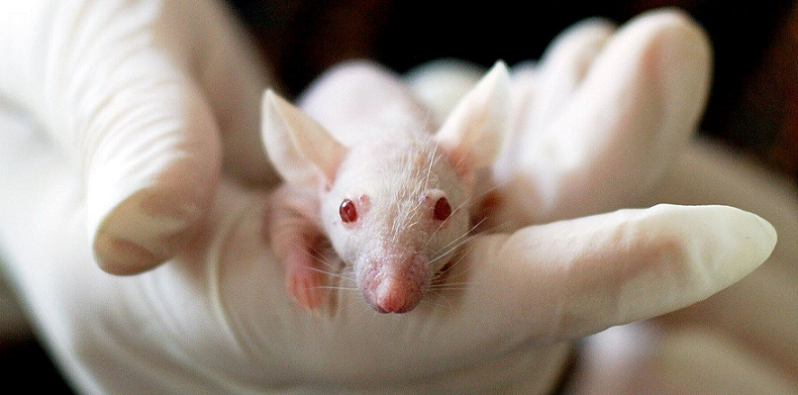 The Animal Kingdom and Self-medication
While humans have documented histories of turning to nature for remedies and cognitive enhancers, the animal kingdom's relationship with nature's pharmacy is equally compelling. Animals, in their instinctive wisdom, have shown remarkable behavior in seeking out specific plants or substances when they require them. This phenomenon, commonly known as zoopharmacognosy, provides a captivating backdrop to our discussion of cognitive enhancers in the animal world.
Overview of Zoopharmacognosy
Zoopharmacognosy, derived from the ancient Greek words for "animal" (zoo), "drug" (pharmaco), and "knowing" (gnosy), refers to the behavior of animals in which they self-medicate by selecting and using specific plants, soils, and insects to treat or prevent disease. Observing animals resort to such behaviors offers a fascinating glimpse into their inherent knowledge and interaction with their environment.
Elephants, when pregnant, have been observed seeking out and consuming a specific type of leaf that stimulates uterine contractions, facilitating the birthing process [2].
Dogs, when feeling unwell, sometimes consume grass to induce vomiting and rid their stomachs of unwanted substances.
But beyond these curative or preventive examples, there's a realm where animals might be seeking cognitive or behavioral enhancements.
Examples of Animals Seeking Physical Healing Through Plants
While cognitive enhancement is our primary focus, understanding the broader context of animals seeking physical healing lays the foundation for appreciating their pursuit of cognitive enhancers. Here are some riveting examples.
Monarch Butterflies
These butterflies lay their eggs on milkweed plants, and as the caterpillars hatch, they consume the plant. Milkweed is toxic to most predators, so by eating this plant, the caterpillar makes itself toxic and deters potential threats, an ingenious strategy for protection.
Red and Green Macaws
In the Amazon rainforest, these birds are often spotted gathering at exposed riverbanks to eat clay. It's believed that the clay neutralizes the toxins found in their primary diet of seeds and nuts, allowing them to consume foods that might otherwise be harmful.
Capuchin Monkeys
In South America, these primates have been observed rubbing specific types of ants or plants over their fur. This behavior acts as a form of topical medicine, repelling parasites and providing relief from insect bites.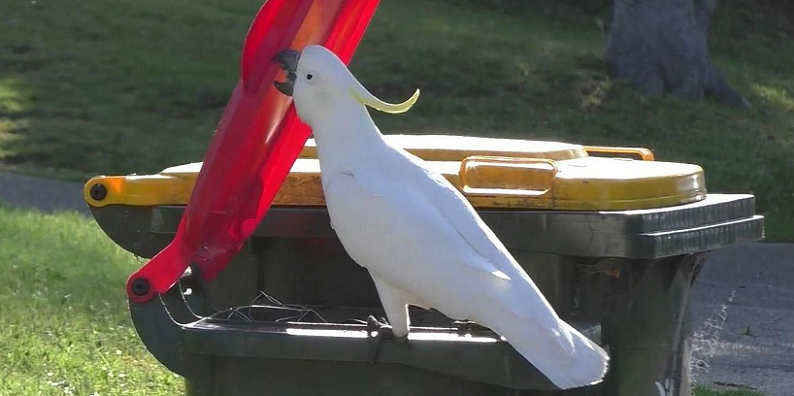 Cognitive Enhancement in Birds
The avian world, with its array of colors, songs, and behaviors, has always captured human imagination. But beyond the dazzling displays and melodic choruses, birds showcase remarkable cognitive abilities that often rival and sometimes even surpass those of mammals. While some of their brainpower is innate, could it be that birds, like humans, have discovered natural enhancers in their environment to amplify their cognitive capacities?
Songbirds and the Consumption of Specific Foods
Songbirds, with their vast repertoire of melodies, are nature's musicians. But what if there was a correlation between their diet and their singing prowess?
Improved Memory
Certain species of songbirds have been observed to prioritize the consumption of foods rich in antioxidants, like berries. Antioxidants, especially those found in berries such as blueberries, have been linked to enhanced memory function in various studies. Birds, particularly those that migrate, rely heavily on their memory to navigate. Their inclination towards antioxidant-rich diets could potentially provide a boost in recalling routes and identifying safe zones [3].
Enhanced Vocal Performance
Beyond memory, diet can have a direct impact on a bird's vocal cords. Birds that consume a variety of seeds, fruits, and insects seem to have a more varied and intricate song range. While it's hard to draw a direct line between diet and vocal prowess, there's a plausible theory: a diverse diet provides a complex set of nutrients, which may contribute to the health and flexibility of vocal cords, thereby enhancing the bird's singing capabilities.
The Correlation Between Diet and Complex Problem-Solving Abilities
While songbirds serenade us with their melodies, other birds, like crows and ravens, amaze us with their problem-solving skills. But how does their diet play into this?
Crows and ravens, being omnivorous, consume a wide range of foods, from fruits and seeds to insects and small animals. This diversity in diet exposes them to a wide spectrum of nutrients and compounds. Some studies propose that certain nutrients, like omega-3 fatty acids found in fish or some insects, can enhance neural connectivity and brain function. By consuming a varied diet, these birds may inadvertently boost their cognitive capacities, allowing for advanced problem-solving and innovative behaviors.
Furthermore, some birds have been observed consuming fermented fruits, leading to slightly altered states. Though it's a stretch to say they do this for cognitive enhancement, it does indicate a broader trend: birds, like many other creatures, interact with their environment in complex ways to affect their cognitive and physiological states.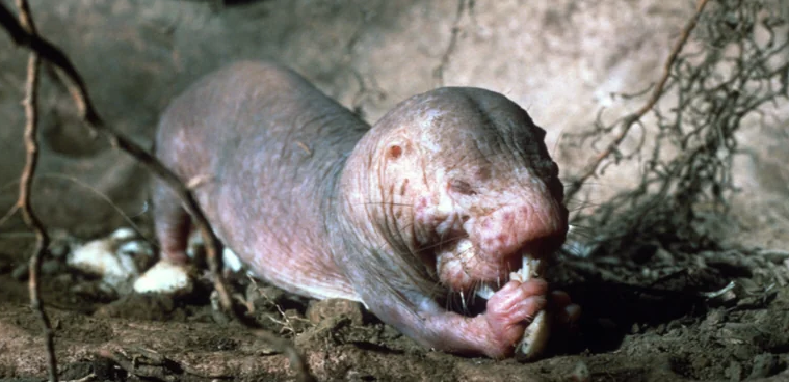 Mammals and Cognitive Boosting Behaviors
Moving from the skies to the vast terrains of our planet, mammals, much like us, display a range of behaviors that signify intelligence, social intricacies, and environmental adaptability. From the depths of the oceans with dolphins to the dense canopies with primates, the mammalian world offers a plethora of instances where natural substances might be aiding cognitive function.
Dolphins Using Marine Sponges as Tools
Dolphins, with their playful demeanor and complex social structures, are often considered one of the oceans' most intelligent inhabitants. Among their varied behaviors, one particular practice stands out: the use of marine sponges [4].
Bottlenose dolphins off the coast of Western Australia have been observed using marine sponges as tools to protect their rostrums (snouts) while foraging on the sea floor. This behavior, termed 'sponging,' is particularly intriguing as it's a learned behavior passed down from mother to offspring.
While sponging directly aids in protection rather than cognition, the ability to learn and transmit such behaviors across generations signifies advanced cognitive functions. Furthermore, the marine environment's very nature, with its diverse range of organisms, could mean that dolphins might encounter and consume substances that affect their cognition, though concrete evidence remains to be discovered.
Primates Consuming Plants with Cognitive Benefits
Our closest relatives in the animal kingdom, primates, offer perhaps the most direct parallels to human behaviors, especially when it comes to the consumption of plants and its potential effects on cognition.
Potential Memory Boosts
Chimpanzees in certain African regions have been observed consuming plants that local human populations also use for medicinal purposes. Some of these plants are believed to have cognitive enhancing properties, aiding memory and focus. For example, the Vernonia amygdalina, a plant consumed by both chimpanzees and local tribes, is believed to have properties that combat parasitic infections and possibly enhance neural functions.
Behavioral Changes and Improvements
Beyond potential memory boosts, primates have displayed behavioral changes when consuming specific plants or fruits. For instance, capuchin monkeys, when exposed to certain plants, showcase heightened alertness and increased social interactions. While it's challenging to pin these behaviors solely on plant consumption, the correlation offers exciting avenues for further research.
Moreover, various primate species have been seen consuming fermented fruits, leading to inebriated states. While this behavior might not enhance cognitive function in the traditional sense, it does show an interaction with substances that alter mental states, hinting at a broader spectrum of cognitive interaction with the environment.
Insects and Their Quest for Cognitive Enhancements
Insects, with their minute size and often overlooked presence, might not be the first creatures we associate with cognitive prowess. However, these tiny marvels of evolution boast intricate societies, advanced navigational capabilities, and even warfare strategies. With such complexity within their behaviors, it's tempting to ponder: do insects also turn to nature to give their cognition a nudge?
Ants and Their Advanced Farming Techniques
Ants are among the most remarkable architects and farmers of the insect world. The symbiotic relationship they've developed with certain fungi and aphids showcases not just their societal structures but perhaps an indirect way they've integrated nature's gifts for cognitive benefits [5].
Fungus Farming
Leafcutter ants, found predominantly in South and Central America, have developed a sophisticated method of farming fungus. They cut leaves, not to consume them directly, but to provide an organic substrate for fungi they cultivate. This fungal growth serves as their primary food source. While it's known that the fungi provide nutrition, what's intriguing is whether certain compounds within these fungi indirectly aid in the ants' cognitive abilities, particularly their navigational and organizational skills.
Aphid Farming
Certain ant species "farm" aphids, protecting them from predators and "milking" them for a sugary substance called honeydew. This relationship, while primarily nutritional, could have implications for the ants' energy levels and subsequent cognitive abilities. With a steady food source, these ants may maintain consistent energy levels, possibly allowing for improved coordination and communication within the colony.
Honeybees and Their Relationship with Nectar
Honeybees, with their intricate dance languages and navigational marvels, are a testament to insect intelligence. Their primary food source, nectar, might play a role in their cognitive feats.
Nectar's Natural Compounds
Nectar from different flowers contains varying compounds, some of which have been shown to have neuroprotective properties. For instance, certain nectars contain caffeine, which seems to enhance bees' memory retention when foraging. A bee that can remember flower locations more effectively has an obvious advantage in collecting food for the hive.
Honey and Hive Health
Once nectar is transformed into honey and stored within the hive, it becomes a long-term food source for the colony. Honey's rich array of compounds, from antioxidants to simple sugars, provides bees with sustained energy. This consistent energy source might play a role in the hive's overall cognitive health, ensuring bees can communicate, navigate, and function at their best.
References

[1] No, Coyotes Don't Get High — But These Animals Do
[2] The Animals that Love Doing Drugs
[3] Animal Cognition in an Urbanised World
[4] 10 Animals That Love To Get High
[5] Animals on drugs: 11 unlikely highs