Exotic Herbs for Mental Clarity: Lesser-known Plants from Around the World
In our relentless quest for cognitive brilliance, we often gravitate towards the familiar, be it in the form of store-bought pills or daily cups of coffee. However, Mother Nature, in her infinite wisdom, has sprinkled corners of the Earth with exotic herbs that remain hidden treasures in the realm of cognitive enhancement. Nootropics, or substances that can boost our brain's performance, aren't just confined to modern laboratories; they're deeply rooted in ancient traditions and landscapes around the world.
Introduction to Herbal Nootropics
In today's fast-paced world, where distractions are but a click away and mental fatigue seems almost inevitable, maintaining mental clarity is more crucial than ever. As a species, we've always turned to nature for remedies, seeking out plants and herbs to heal both body and mind. In recent times, nootropics have emerged as a modern solution to cognitive challenges. But what exactly are these substances, and how do they relate to the herbal wonders scattered across our planet?
Definition of Nootropics
Nootropics, often referred to as "smart drugs" or "cognitive enhancers," are compounds that improve cognitive functions, such as memory, creativity, and focus. While the term can apply to both synthetic and natural substances, our focus in this exploration will be on the herbal variety. Nature has been a generous provider, and many plants with nootropic properties have been used for centuries in traditional medicine, though they may not have been labeled as such.
Importance of Mental Clarity for Cognitive Health
Mental clarity is the linchpin of cognitive health. It's the crystal-clear lucidity that allows us to make decisions, solve problems, and engage in meaningful introspection. Without this clarity, we might find ourselves struggling with foggy thoughts, indecision, or even feelings of overwhelm. Moreover, a clear mind plays a pivotal role in emotional well-being. It acts as a bedrock, enabling us to better handle stress, nurture relationships, and cultivate a positive outlook on life.
Overview of Lesser-Known Herbal Nootropics
As intriguing as the popular ginkgo biloba or ginseng might be, the world brims with lesser-known herbs that promise cognitive brilliance. From the snow-capped peaks of Siberia to the dense rainforests of the Amazon, traditional societies have harnessed the power of plants, using them as tonics for the mind. In this exploration, we'll journey through diverse landscapes, shining a spotlight on the exotic herbs that have, for too long, remained in the shadows of popular discourse [1].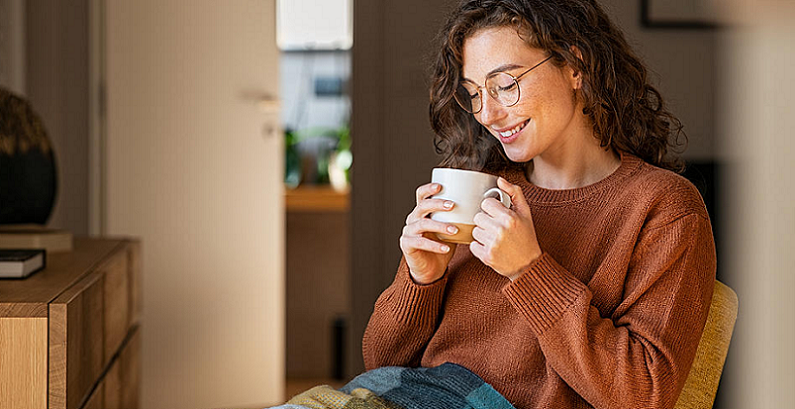 The Growing Interest in Herbal Nootropics
The popularity of herbal nootropics has been on a meteoric rise, especially in the last few decades. While the allure of modern medicine and synthetic solutions has its place, there is a burgeoning interest in revisiting the wisdom of the ancients.
Brief History of Plant-Based Remedies
Long before the invention of modern pills and pharmaceuticals, ancient civilizations leaned heavily on the natural world for healing. Egyptian papyrus scripts highlight the use of herbs like coriander and mint. Similarly, traditional Chinese medicine, with its vast pharmacopeia of herbal remedies, has existed for millennia.
India's Ayurveda, too, cites countless herbs, from the rejuvenating ashwagandha to the clarifying brahmi, used to balance the body's energies. These ancient texts and practices underscore a deep-rooted trust in nature's ability to heal and enhance.
Advantages of Using Natural Herbs Over Synthetic Compounds
The allure of herbal nootropics is multifaceted.
Holistic Approach
Unlike synthetic compounds that often target specific receptors or pathways, herbs tend to have a more holistic effect. Their multiple active constituents work synergistically, addressing a range of cognitive facets.
Fewer Side Effects
While not entirely devoid of side effects, herbs generally present fewer risks when compared to synthetic nootropics, especially when consumed in their natural form and within recommended limits.
Sustainability
With responsible harvesting and cultivation, herbs can be a renewable resource. The growing and processing of many herbs have a lower environmental footprint compared to the manufacturing of synthetic compounds.
Cultural and Spiritual Resonance
Beyond the physical benefits, many herbs have deep cultural, spiritual, and ritualistic significance, making their consumption a more enriching experience [2].
The Cultural Significance of Herbs in Different Societies
Herbs are not merely plants with medicinal properties; they are repositories of stories, traditions, and beliefs. In many cultures, herbs are intertwined with myths of creation, tales of heroism, and spiritual practices. For instance, the South American herb ayahuasca is central to shamanistic rituals, believed to connect the living with the ancestors. Similarly, the tulsi plant in India isn't just a remedy but is revered as a goddess, embodying purity and devotion. These cultural connections make herbal remedies more than just consumables; they become experiences, a tangible link to one's roots and traditions.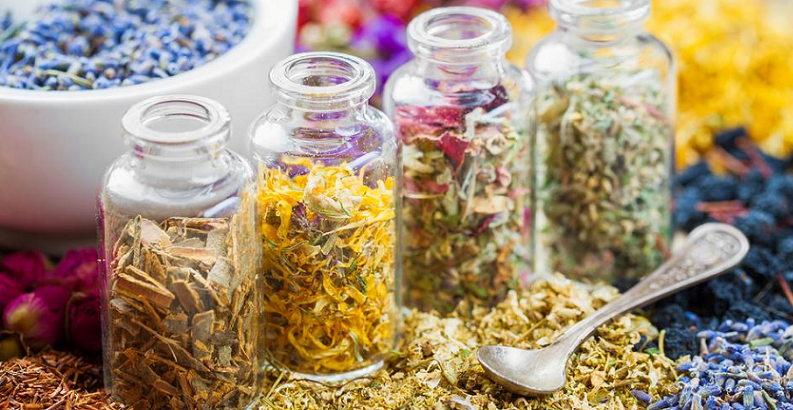 Notable Exotic Herbs for Mental Clarity
Across continents and cultures, certain herbs have been venerated for their extraordinary effects on the human mind. Some of these plants, although lesser-known to the global populace, are deeply rooted in regional traditions. Their potency and range of benefits make them worthy of exploration.
Bacopa Monnieri (Brahmi)
Tucked within the wetlands and marshy terrains of India and parts of Asia, the Brahmi plant, with its small white flowers, has silently thrived, offering its cognitive treasures to those in the know.
Origins and Traditional Uses
Historically a stalwart in Ayurvedic medicine, Brahmi's name is derived from the Sanskrit word for "divine" or "supreme". The ancient sages and scholars of India would often consume Brahmi to enhance memory and cognitive function. This association with heightened brainpower is also reflected in its nomenclature, as "Brahmi" is a nod to 'Brahma', the Hindu god of creation.
Modern Studies on Cognitive Enhancements
Contemporary science has warmed up to Bacopa Monnieri, investigating its traditional claims. Multiple studies suggest that regular consumption of Brahmi can indeed improve memory recall, attention span, and reduce anxiety. Bacosides, the active components in Brahmi, are believed to be responsible for these nootropic effects, enhancing nerve impulse transmission and aiding in the repair of damaged neurons.
Recommended Dosage and Usage
While Brahmi is considered safe for most individuals, it's imperative to adhere to recommended dosages. Typically, a dose of 300mg of standardized Bacopa extract (with 55% bacosides) is suggested for cognitive benefits. It can be consumed in the form of capsules, teas, or tinctures. As with any herb, it's essential to start with a smaller dose and observe its effects [3].
Rhodiola Rosea
From the cold, challenging terrains of Siberia, Scandinavia, and even the Tibetan mountains, emerges Rhodiola Rosea, often termed the 'golden root'. A plant that thrives in high altitudes and cold climates, it's a testament to resilience and endurance.
For centuries, the indigenous people of Siberia have turned to Rhodiola roots as a remedy against fatigue and to enhance physical and mental performance. Scandinavian Vikings also revered the herb for its stamina-enhancing properties, essential for their rigorous maritime exploits.
Effects on Stress and Cognitive Fatigue
Modern research confirms that Rhodiola Rosea can combat cognitive fatigue, particularly during stressful periods. Its adaptogenic properties help the body resist physical, chemical, and environmental stressors. By regulating the body's stress response, Rhodiola can enhance focus, reduce burnout, and even elevate mood.
Potential Side Effects and Precautions
While Rhodiola is well-tolerated by most, potential side effects like dry mouth or dizziness can occur in some individuals. It's always prudent to consult with a healthcare professional before incorporating a new herb into one's regimen. A typical recommended dosage is 300-600mg daily, but this can vary based on individual needs.
Ashwagandha (Withania Somnifera)
Often termed the 'Indian Ginseng', Ashwagandha's deep roots in Ayurvedic medicine are undeniable. With its characteristic red berries and green leaves, this shrub is a staple in Indian households.
Indian Origins and Ayurvedic Usage
Used for over 2,500 years in India, Ashwagandha is believed to balance the body's energies and promote overall vitality. Its name, which translates to 'smell of the horse', not only hints at its unique aroma but also its reputed ability to instill the strength and vigor of a stallion.
Benefits on Anxiety and Mental Balance
The modern-day hustle often brings with it anxiety and restlessness. Ashwagandha has emerged as a potent antidote, with studies suggesting its efficacy in reducing cortisol levels, the body's primary stress hormone. Its anxiolytic effects can aid in promoting mental calmness and clarity.
Interactions with Other Medications
It's crucial to approach Ashwagandha with caution if you're on other medications, particularly for thyroid, blood pressure, or glucose control. The recommended dosage generally ranges between 300-500mg daily, but personal needs and medical advice should dictate the exact amount [4].
Gotu Kola (Centella Asiatica)
Meandering through the wetlands of Asia, one might chance upon Gotu Kola, a herb with a legacy of rejuvenating the mind and body.
Traditional Use in Southeast Asia
In many parts of Southeast Asia, Gotu Kola is traditionally consumed as a leafy green or a refreshing drink. Its association with longevity is evident in folklore, where it's often linked with the elephant, an animal renowned for its long life and sharp memory.
Benefits for Memory and Nerve Health
Gotu Kola is hailed for its positive effects on cognitive function. Studies indicate its potential in enhancing memory and combating neurodegenerative diseases. The triterpenoids in Gotu Kola seem to be at the heart of its neuroprotective properties, aiding in nerve regeneration and reducing oxidative stress in the brain.
Proper Consumption Methods
Gotu Kola can be consumed as fresh leaves, dried powder, or even as a tea. For cognitive benefits, dosages ranging from 250-750mg daily are generally recommended. However, as always, personal needs and sensitivities should guide intake.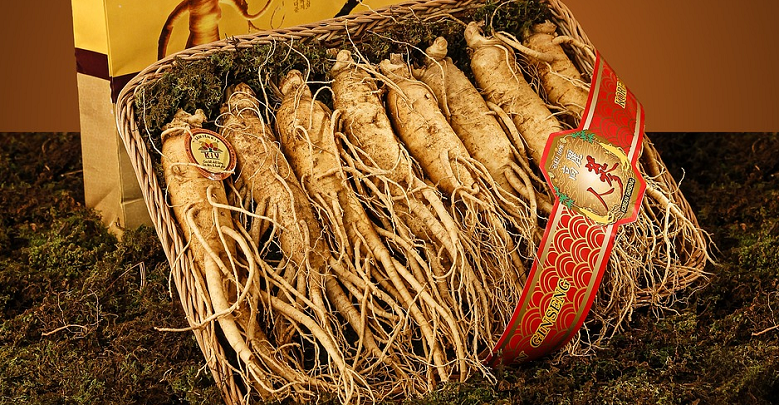 Lesser-Known Nootropic Plants from Around the World
While the aforementioned herbs have garnered a certain degree of attention in the wellness circles, there exists a plethora of botanical marvels that remain shrouded in relative obscurity on the global stage. These plants, though less celebrated, are equally potent in their promise of cognitive vitality.
Jiaogulan (Gynostemma Pentaphyllum)
Often referred to as the "Immortality Herb", Jiaogulan finds its roots in the mountainous regions of South China. This vine-like plant is revered in its native land, yet remains a secret to most of the world.
Historical Context in Chinese Folk Medicine
For centuries, Chinese villagers consumed Jiaogulan tea, attributing their impressive longevity and cognitive sharpness to this daily ritual. The herb's association with immortality isn't just a lofty claim, but a testament to its holistic health benefits.
Adaptogenic Properties and Stress Reduction
Much like Rhodiola Rosea, Jiaogulan is an adaptogen, helping the body adapt to and resist various stressors. Consuming the herb can result in balanced energy levels, enhanced mental clarity, and reduced fatigue. Its ability to modulate the body's stress response has made it an invaluable asset in today's high-stress environments [5].
Suggested Ways to Consume
Jiaogulan is commonly brewed as a tea. Fresh or dried leaves can be steeped in hot water for a refreshing drink. For those not keen on teas, supplements containing Jiaogulan extract are available. A general recommendation is to consume 10-30 grams of dried leaves daily, though this may vary based on individual needs and product potency.
Lion's Mane Mushroom (Hericium Erinaceus)
From the dense forests of Japan and North America emerges the Lion's Mane Mushroom, a unique fungus resembling a cascading mane, both in appearance and name.
Traditional Usage in East Asia
For centuries, monks in East Asian regions consumed Lion's Mane tea to enhance their focus during meditation. It was believed that the mushroom provided clarity of thought and heightened senses, essential for spiritual practices.
Benefits for Neuroprotection and Cognitive Growth
Recent studies shed light on Lion's Mane's neuroprotective properties. The mushroom promotes nerve growth factor synthesis, aiding in nerve regeneration and slowing cognitive decline. Regular consumption has been linked to improved memory, sharper focus, and reduced symptoms of depression and anxiety.
Incorporating into Diets
Beyond supplements and teas, Lion's Mane is edible and can be incorporated into culinary dishes. Its seafood-like taste makes it a delightful addition to salads, soups, and stir-fries. As with other herbs and mushrooms, starting with a small quantity and observing its effects is advised.
Maca Root (Lepidium Meyenii)
Deep within the Andean mountains of Peru grows the Maca plant, its root renowned for its array of health benefits.
Historical Significance in Ancient Inca Civilization
Maca Root was a staple in the diet of ancient Inca warriors, believed to provide strength and endurance for battles. Moreover, it was considered a symbol of fertility and vitality in the community.
Boosting Energy and Mental Stamina
Modern explorations of Maca have identified its potential to increase energy and reduce cognitive fatigue. While not strictly a nootropic, its adaptogenic properties can indirectly enhance cognitive function by increasing resilience to stress and promoting overall vitality.
Consumption Recommendations
Maca can be found in powder form, capsules, or even as whole roots. A daily dosage of 1,500-3,000mg is commonly recommended, though it's essential to heed personal needs and potential allergies.
Schisandra Berry (Schisandra Chinensis)
Native to the forests of China and Russia, the Schisandra Berry is a vibrant fruit with a complex flavor profile, embodying sweet, sour, salty, bitter, and pungent tastes.
Role in Traditional Chinese Medicine
Referred to as the "five flavor berry" in Chinese culture, Schisandra has been used for millennia to harmonize the body's energies and enhance overall vitality. It is believed to bring about a balance between the body's yin and yang.
Cognitive Benefits and Stress Reduction
Beyond its energy-enhancing properties, Schisandra has shown potential in reducing stress and improving mental performance. Its adaptogenic qualities help modulate the body's stress response, and studies indicate an increase in concentration and mental endurance with regular consumption.
Suggested Consumption Methods
Schisandra can be consumed as a tea, a tincture, or even chewed as dried berries. A typical dosage ranges from 1-3 grams of dried fruit, but as always, consulting a healthcare professional before introducing new supplements is crucial.
References

[1] 3 Herbs for Mental Clarity and Focus
[2] Nootropic Herbs, Shrubs, and Trees as Potential Cognitive Enhancers
[3] A Guide to Common Medicinal Herbs
[4] 5 Powerful Herbs For Overcoming Brain Fog + Mental Fatigue
[5] Four Herbs For Peace In Mind And Body