The Future of Nootropics: Nanotechnology and Cognitive Enhancement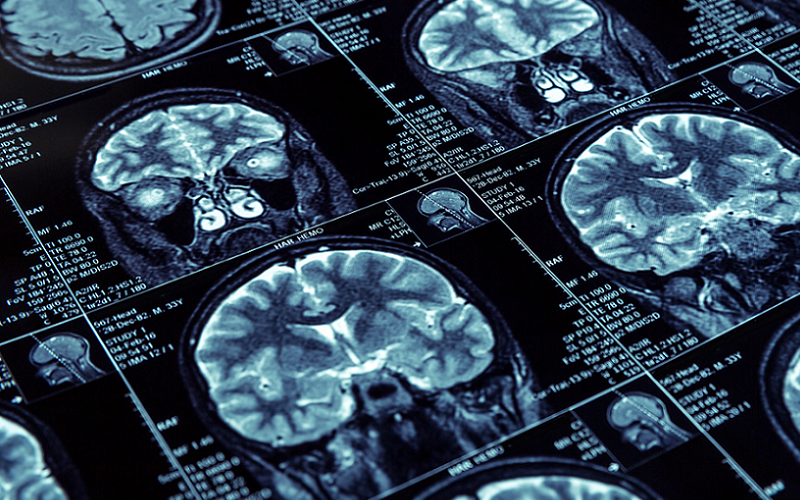 The quest to enhance our cognitive abilities dates back millennia, from ancient civilizations using natural remedies like Ginkgo Biloba to modern society's reliance on pharmaceutical aids such as Modafinil. However, as technology has progressed, so too has the potential for groundbreaking approaches to cognitive enhancement. Enter nanotechnology: the cutting-edge field that operates at molecular scales, offering promise in various medical applications. In the context of nootropics, or substances that can enhance cognitive function, nanotechnology may very well represent the next evolutionary step.
The Evolution of Nootropics
The human desire to enhance cognitive abilities is far from a new phenomenon. Throughout history, mankind has sought ways to sharpen the mind, improve memory, and augment concentration. While the early eras leaned on natural remedies, modern times have given rise to synthetic solutions, and the future seems poised to blend these with cutting-edge technology.
Traditional Nootropics and Their Limitations
Natural Sources
One cannot discuss the evolution of nootropics without acknowledging the age-old natural remedies that have been in use for centuries. Ginkgo Biloba, for instance, has its roots in traditional Chinese medicine, believed to enhance memory and mental clarity. Ginseng, another natural nootropic, has been revered in various cultures for its alleged ability to reduce stress, improve mood, and boost endurance.
Synthetic Compounds
Moving towards the 20th and 21st centuries, the quest for cognitive enhancement led to the creation of synthetic compounds. Drugs like Modafinil, initially developed for narcolepsy patients, found their way into mainstream usage for their wakefulness-promoting properties. Ritalin, on the other hand, designed for treating ADHD, gained popularity among students and professionals seeking increased concentration and focus.
Limitations: Side effects, Efficacy, Tolerance
However, both natural and synthetic nootropics have their limitations. While natural sources often come with fewer side effects, their efficacy can sometimes be questioned, and the results might vary from person to person. Synthetic compounds, despite their potential potency, often come with a host of side effects and the risk of dependency. Furthermore, consistent use can lead to increased tolerance, necessitating higher doses for the same effects, which further escalates the risk of adverse reactions.
The Rise of Technological Interventions
As our understanding of the brain and its intricate workings deepened, it was only logical that technology would step in to offer potential enhancements.
Brain-Computer Interfaces
The development of brain-computer interfaces (BCIs) has opened up fascinating possibilities. These devices, which allow for direct communication between the brain and external devices, present opportunities for not only restoring lost functions but potentially augmenting existing capabilities [1].
Genetic Manipulations for Cognitive Enhancement
Advancements in genetics have also hinted at the potential for cognitive enhancement. By understanding the genetic basis of certain cognitive functions, researchers are exploring the possibilities of manipulating genes to boost mental capacities.
The Promise of Nanotechnology
It's within this backdrop of technological advancement in the realm of cognitive enhancement that nanotechnology emerges as a promising candidate.
understanding-nanotechnology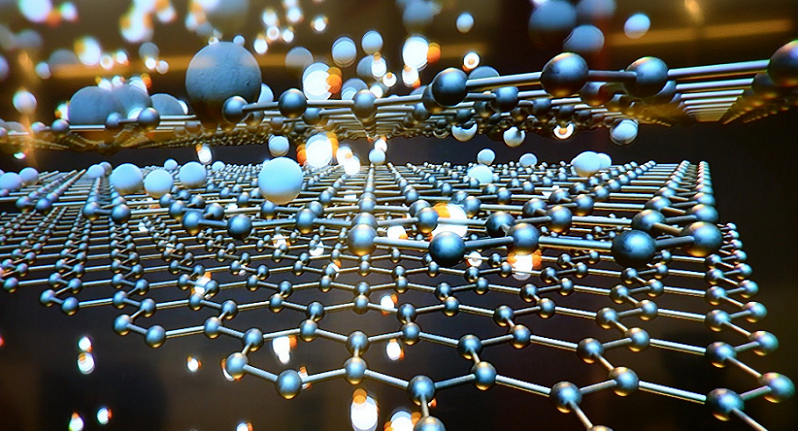 Understanding Nanotechnology
Nanotechnology, often hailed as the next frontier in science and medicine, has intrigued researchers and captured imaginations for decades. But what exactly is it, and how does it factor into the broader landscape of scientific advancements? To grasp its potential in revolutionizing nootropics, one must first understand its foundation and its current applications.
What is Nanotechnology?
Definition and Scale
At its core, nanotechnology deals with the manipulation of matter on an atomic and molecular scale. Specifically, it's the study and application of extremely small things and can be used across all the other science fields, such as chemistry, biology, physics, materials science, and engineering. To give you a scale, a nanometer is one-billionth of a meter. To put that into perspective, a sheet of paper is about 100,000 nanometers thick. The realm of nanotechnology deals with particles and structures that are between 1 and 100 nanometers in size.
Brief History
While the concept of nanoscale phenomena has been around for over a century, it was only in the 1980s that nanotechnology began to take shape as a distinct field. The term itself was popularized by Professor Norio Taniguchi in a 1974 paper, but it was Richard Feynman's iconic 1959 lecture, "There's Plenty of Room at the Bottom," that is often credited for planting the seeds of this field. Feynman envisioned a world where we could manipulate individual atoms, paving the way for unprecedented technological advancements [2].
Application of Nanotechnology in Medicine
Nanotechnology's promise isn't limited to any one field. However, its potential applications in medicine have generated significant excitement and investment.
Drug Delivery
One of the most researched applications of nanotechnology in medicine is in drug delivery. Traditional drug delivery mechanisms often face challenges like poor bioavailability, unintended side effects, or lack of target specificity. Nanoparticles can be engineered to deliver drugs directly to the diseased cells, reducing side effects and improving efficacy. For example, cancer treatments using nanotechnology aim to deliver the therapeutic agents directly to tumor cells, minimizing damage to healthy cells.
Disease Diagnosis
The precision of nanoscale allows for the creation of highly sensitive diagnostic tools. Nano-based sensors and devices can detect diseases at much earlier stages than traditional methods, potentially saving lives by enabling early interventions. This precision, combined with the ability to operate at a cellular or even molecular level, holds promise for the early detection of conditions like cancer or neurodegenerative diseases.
Tissue Repair
Regenerative medicine stands to gain immensely from nanotechnology. There are ongoing studies exploring how nanoparticles can be used to deliver stem cells directly to damaged tissues, promoting repair and regeneration. The idea of using nanobots to repair cellular damage, once the realm of science fiction, is now a genuine scientific pursuit.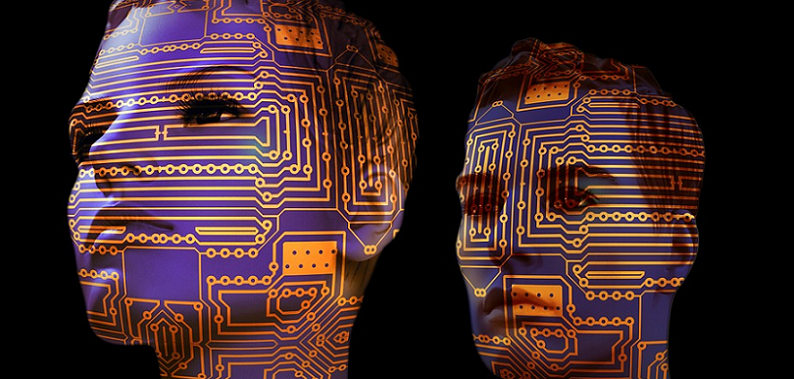 Nanotechnology in Nootropics
While the broader applications of nanotechnology in medicine offer a glimpse into its potential, its convergence with nootropics paints an even more intriguing picture.
Enhanced Drug Delivery
The brain, with its complex architecture and protective barriers, has always posed challenges to the effective delivery of nootropic agents. Nanotechnology offers potential solutions to these challenges, promising increased efficiency and specificity in delivering cognitive-enhancing compounds [3].
Targeted Delivery to the Brain
One of the most significant barriers in brain drug delivery is the blood-brain barrier (BBB), a protective filter that prevents potentially harmful substances from entering the brain. Nanotechnology offers innovative approaches to bypass or penetrate the BBB. For instance, certain nanoparticles can be engineered to carry drugs across the BBB, ensuring that a higher proportion of the administered drug reaches its intended target within the brain.
Time-Released Mechanisms
Nanoparticles can also be designed to release drugs in a controlled and sustained manner. This time-release mechanism can ensure a steady supply of the nootropic compound to the brain, eliminating the need for frequent doses and potentially reducing side effects associated with high drug concentrations.
Reducing Side Effects
By ensuring that drugs are delivered precisely where they're needed, and in the right amounts, nanotechnology can significantly reduce side effects. This precision stands in contrast to traditional drug delivery systems, where compounds might affect multiple parts of the body, leading to unwanted reactions.
The Creation of New Compounds
Beyond improving the delivery of existing drugs, nanotechnology also opens the door to the creation of entirely new compounds and materials tailored for cognitive enhancement [4].
Nanostructured Materials for Cognitive Enhancement
Nanotechnology enables the development of materials with unique properties that can be utilized for cognitive benefits. For instance, nanostructured materials could be designed to interact with specific neural pathways or neurotransmitter systems, offering finely-tuned enhancements or even protection against neurodegenerative diseases.
Increased Bioavailability and Efficacy
The structure and design of nanoparticles can be manipulated to improve the bioavailability of nootropic compounds. Higher bioavailability means that a greater percentage of the ingested substance is absorbed and utilized by the body. This not only enhances the efficacy of the compound but can also mean that lower doses are required.
Potential for Direct Brain Interaction
Perhaps the most futuristic and tantalizing aspect of nanotechnology's application in nootropics is the potential for direct interactions with the brain at the nanoscale [5].
Nanobots and Neural Connections
The idea of nanobots working within our brain might sound like a plot from a sci-fi novel, but it's a concept that's being seriously researched. These microscopic robots could, in theory, establish connections between neurons, repair damaged neural pathways, or even create new synaptic connections, potentially enhancing memory or cognitive abilities.
Repairing Damaged Brain Tissue
Nanobots could also play a pivotal role in neuroregeneration. By delivering therapeutic agents or stem cells directly to damaged areas, they could facilitate the repair or regeneration of neural tissues, offering hope for conditions like traumatic brain injuries or neurodegenerative diseases.
Augmentation of Brain Function
Going beyond repair, there's the potential for augmentation. Nanotechnology could pave the way for enhancing baseline cognitive functions, allowing for quicker information processing, enhanced memory retention, or even the integration of artificial intelligence with human cognition.
References

[1] Ethical Analysis of Brain Augmentation Through Nanotechnology
[2] The Application of Nanotechnology for the Diagnosis and Treatment of Brain Diseases and Disorders
[3] Public Attitudes Towards Nanotechnology-Enabled Cognitive Enhancement in the United States
[4] Converging Technologies for Improving Human Performance
[5] Nano-Bionic Devices for Purpose of Cognitive Enhancement: Toward a Preliminary Ethical Framework