Nootropic Potential of Fungi: Mushrooms Beyond Lion's Mane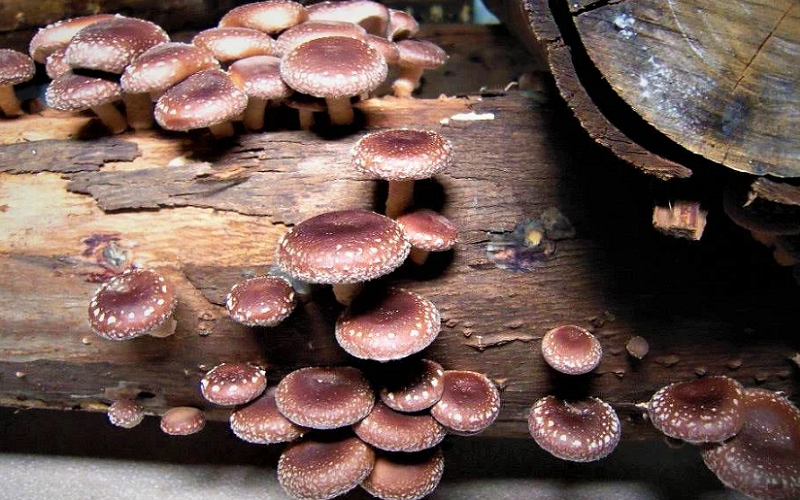 In the quest for enhanced brain health and cognitive prowess, nootropics have rapidly risen to prominence. From the busy corridors of Silicon Valley to the quiet study rooms of academicians, individuals are searching for the next big thing in cognitive enhancement. While synthetic solutions have had their day, there's an increasing allure towards nature's bounty, and mushrooms are taking center stage. Lion's Mane, with its cascading white tendrils, has become the poster child for mycological brain-boosters. But, nature's reservoir runs deep, and the fungal kingdom offers more gems than just this iconic mushroom.
Introduction to Organic Nootropics
The brain, often termed as the most complex and intricate organ, holds mysteries that have fascinated humanity for ages. As we understand more about the brain and the factors that influence its health and functionality, we've turned to various tools and supplements to enhance its power. In the heart of this exploration are nootropics, a category of substances revered for their cognitive-boosting capacities.
Brief Overview of Nootropics
Nootropics, sometimes referred to as "smart drugs" or "cognitive enhancers", are substances that can improve cognitive function, particularly executive functions, memory, creativity, or motivation, in healthy individuals. The term itself, derived from the Greek words "nous" (mind) and "tropos" (turn), literally means "towards the mind". While the use of cognitive enhancers is not new (humans have used caffeine and other natural stimulants for millennia), the past few decades have witnessed an upsurge in both the interest in and the usage of these substances.
Over the past years, both synthetic and natural nootropics have gained traction. However, as our society grows increasingly conscious of what we consume and its impact on the environment, the spotlight is firmly shifting towards natural sources of cognitive enhancement.
The Rising Interest in Natural Nootropics
The shift from synthetic to natural compounds as preferred cognitive enhancers is not just a trend but a reflection of a deeper societal transition. We're moving towards a more holistic understanding of health, which recognizes the interconnectedness of the mind, body, and environment. This realization has led to the acknowledgment of the potential benefits of a diet rich in natural substances and the incorporation of herbal interventions.
One realm of nature that remains particularly underexplored in mainstream conversations, despite its immense potential, is the kingdom of fungi. While many have heard of Lion's Mane and its lauded benefits for the brain, it's just the tip of the mycological iceberg. There exists a treasure trove of mushrooms, each holding unique properties that could be beneficial for cognitive health [1].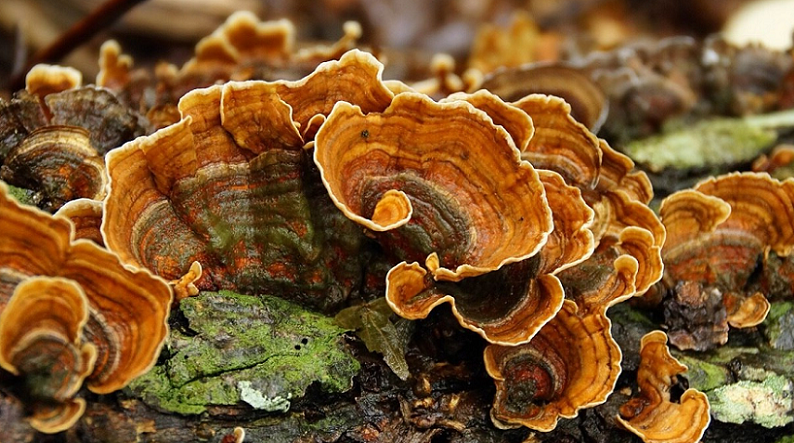 Understanding Lion's Mane: The Gateway Nootropic Mushroom
When embarking on the exploration of mushrooms as cognitive enhancers, it's hard not to start with the illustrious Lion's Mane. Its unique appearance and growing popularity in the wellness community have led many to refer to it as the "Gateway Mushroom" into the broader world of fungal nootropics. To truly appreciate the diversity and potency of nootropic fungi, it's essential first to understand why Lion's Mane has garnered such attention.
Quick Overview of Lion's Mane
Resembling a white waterfall or the mane of a lion, as its name suggests, Lion's Mane (Hericium erinaceus) is as enchanting in appearance as it is in its purported benefits. This mushroom has a rich history, especially in traditional Chinese and Japanese medicine, where it has been consumed both as a culinary delicacy and a natural remedy.
Historical Uses
For centuries, Eastern medicine practitioners have held Lion's Mane in high regard, particularly for its restorative properties. Traditional beliefs suggested that regular consumption of this mushroom could boost Qi, or the life energy, and fortify the spleen, gut, and heart. It was also believed to provide nourishment to the five internal organs and enhance the vigor of the body and mind.
Known Benefits for Brain Health
Modern science has ventured into understanding the claims surrounding Lion's Mane, and the results are indeed promising. Studies have indicated that this mushroom contains compounds that stimulate the production of nerve growth factor (NGF), a protein crucial for maintaining and growing neurons. This property might explain its reputation for supporting cognitive health, improving memory, and even aiding in nerve repair.
The increasing body of research on Lion's Mane underscores its potential as a natural nootropic. However, while its efficacy is noteworthy, it's crucial to realize that it isn't the sole fungal representative in the vast arena of cognitive health.
The Importance of Diversifying Nootropic Sources
Relying solely on one source, no matter how potent, may limit the potential benefits one can derive from nature's vast repertoire. Just as a diversified diet offers a range of nutrients, a broader exploration of nootropic mushrooms can provide a spectrum of cognitive-enhancing compounds [2].
Potential Limitations of Lion's Mane Alone
While Lion's Mane has shown promise in supporting brain health, it's essential to understand that no single substance can be a panacea for all cognitive concerns. Different mushrooms possess different profiles of bioactive compounds, each addressing varied aspects of brain health.
Expanding Horizons to Other Fungi
By exploring beyond Lion's Mane, we stand a chance to uncover other mushrooms that may offer complementary or even superior benefits for cognitive health. Some might aid in stress reduction, while others may support mood or enhance focus. Together, they present a symphony of natural solutions tailored to cater to the multifaceted needs of our brains.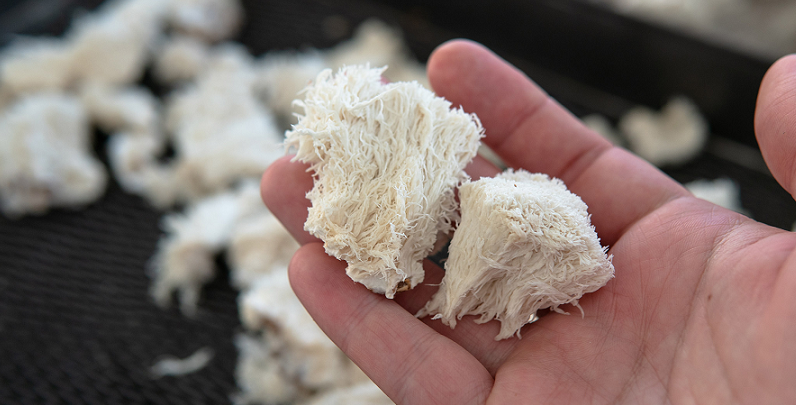 Fungal Nootropic Candidates: Beyond the Known
While Lion's Mane might be the poster child of nootropic mushrooms, the vastness of the fungal kingdom hides many more potent candidates. Each mushroom, with its unique bioactive compounds, historical significance, and traditional applications, has a distinct story to tell. It's crucial to explore and recognize the plethora of options available to truly harness the nootropic power of fungi.
Reishi (Ganoderma lucidum)
Reishi, often referred to as the "Mushroom of Immortality," has been revered in Eastern cultures for its plethora of health benefits, including its potential impact on the mind and cognitive functions [3].
Historical Background
This glossy, red mushroom has a rich legacy, especially in traditional Chinese medicine. Its name in Mandarin, "Lingzhi," roughly translates to "spiritual potency," reflecting the deep-rooted belief in its transformative health properties. Emperors of ancient dynasties sought after Reishi for its purported longevity and vitality-promoting benefits.
Cognitive Benefits and Relevant Studies
Recent scientific exploration has indicated that Reishi may hold neuroprotective properties. The triterpenoids and polysaccharides found in Reishi are believed to combat oxidative stress, a significant contributor to neurodegenerative diseases. Additionally, there's growing interest in Reishi's potential ability to combat anxiety and depression, two factors that can impair cognitive functions.
Cordyceps (Cordyceps militaris/sinensis)
Famously known for its unique life cycle and parasitic nature, Cordyceps has piqued the interest of many, not just for its peculiarities but also for its notable health benefits.
Traditional Uses and Background
Native to the Himalayan regions, Cordyceps has a fascinating history of being used as a tonic for vitality and endurance. Ancient texts documented its usage by athletes and warriors to boost stamina and physical performance.
Effects on Memory and Cognition
Emerging studies on Cordyceps have highlighted its potential to enhance cognitive functions. Its rich content of antioxidants can fight off free radicals, ensuring optimal brain health. Additionally, preliminary studies hint at its potential role in improving memory and overall cognitive performance [4].
Chaga (Inonotus obliquus)
The Chaga mushroom, often found growing on birch trees in colder climates, has an earthy appearance quite unlike the other more flamboyant mushrooms. Yet, its subdued exterior hides an array of potent health benefits.
Ethnobotanical History
Chaga has been utilized by various indigenous communities, especially in Siberia, for its range of medicinal properties. It's been traditionally consumed as a tea to bolster the immune system and improve overall vitality.
Potential Nootropic Effects and Research
Though research on Chaga's direct cognitive benefits is still budding, its rich antioxidant profile suggests potential neuroprotective capabilities. By safeguarding the brain against oxidative stress, Chaga might play a crucial role in maintaining cognitive functions and preventing decline.
Psilocybin Mushrooms
These naturally occurring psychedelic mushrooms, also known as "magic mushrooms," have been the subject of significant attention, both for their mind-altering properties and potential therapeutic benefits.
Historical and Cultural Significance
Psilocybin mushrooms have been used in religious and shamanistic rituals in various indigenous cultures. Their profound impact on consciousness and perception has been revered and utilized for spiritual and transformative purposes.
Recent Studies on Cognitive and Mental Health Benefits
Contemporary research is delving into the potential therapeutic properties of psilocybin mushrooms. Preliminary studies indicate potential benefits in treating depression, anxiety, and PTSD. Additionally, there's growing intrigue surrounding their ability to foster creativity and improve cognitive flexibility.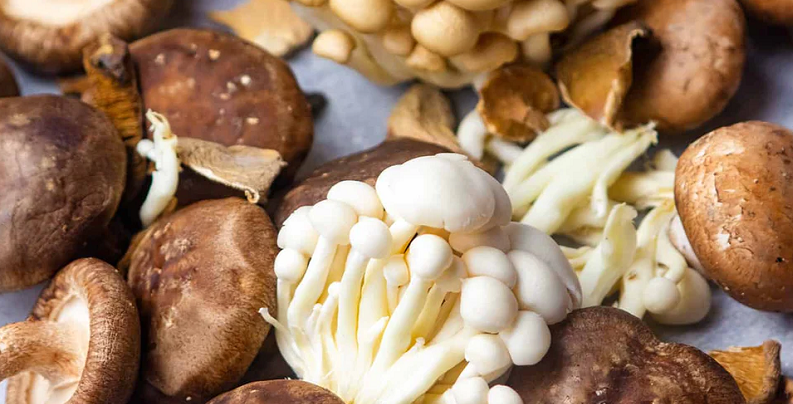 Mechanisms of Action: How These Mushrooms Benefit the Brain
Understanding the impact of these potent fungi on the brain requires delving into their biochemical makeup and the intricate mechanisms of action. It's a captivating interplay between nature's compounds and our neurology that offers insights into how these mushrooms confer their cognitive benefits.
The Role of Bioactive Compounds
The secret to the power of these mushrooms lies in their wealth of bioactive compounds. From polysaccharides to triterpenoids, these substances interact with our biology in various ways, many of which are beneficial for brain health [5].
Polysaccharides and Brain Health
Polysaccharides, especially beta-glucans found in many mushrooms, have been shown to modulate the immune system. An optimally functioning immune system plays a crucial role in maintaining brain health, given the intricate link between systemic inflammation and cognitive decline.
Triterpenoids and Neuroprotection
Triterpenoids, another class of compounds found especially in Reishi, have exhibited anti-inflammatory and antioxidant properties. These mechanisms can be crucial in protecting the brain from oxidative stress, a primary factor in neurodegeneration.
Neurogenesis and Synaptic Plasticity
One of the most exciting prospects of these fungi is their potential role in neurogenesis, the process of forming new neurons, and synaptic plasticity, the ability of synapses to strengthen or weaken over time.
Nerve Growth Factors (NGF) and Brain-Derived Neurotrophic Factor (BDNF)
Certain mushrooms, notably Lion's Mane, contain compounds that stimulate the production of NGF and BDNF. These proteins play pivotal roles in the health, maintenance, and proliferation of neurons. Elevated levels of these factors could potentially lead to improved cognitive functions and resilience against neurological disorders.
Modulation of Synaptic Transmission
Some mushrooms might influence synaptic transmission, the process by which neurons communicate. By modulating this transmission, these fungi could play a role in enhancing cognitive processes like memory, learning, and attention.
Adaptogenic Properties and Stress Reduction
A significant proportion of cognitive challenges arises from chronic stress. Adaptogens, substances that help the body resist different kinds of stressors, are abundant in certain mushrooms.
Reishi and Cordyceps as Adaptogens
Both Reishi and Cordyceps have been historically touted for their adaptogenic properties. Modern research is gradually validating these claims, indicating that these mushrooms can help modulate the body's stress response, thereby potentially enhancing cognitive resilience and function.
Hormonal Balance and Cognitive Clarity
Chronic stress leads to hormonal imbalances, particularly elevated cortisol levels, which can impair cognitive clarity. By regulating these hormonal levels, adaptogenic mushrooms might offer clearer thinking and improved focus.
Immune Modulation and Brain Health
The intricate relationship between the immune system and brain health is becoming increasingly evident, with mounting evidence suggesting that systemic inflammation can impair cognitive function.
Beta-Glucans and Immune Regulation
Mushrooms like Chaga, Reishi, and Cordyceps contain beta-glucans, which are known to modulate the immune system. A well-regulated immune system can mitigate the risks of inflammation-induced cognitive challenges.
The Gut-Brain Axis Connection
The health of our gut and the balance of our gut microbiota can influence our brain health through the gut-brain axis. Some mushrooms have prebiotic properties that support a healthy gut, indirectly promoting cognitive well-being.
References

[1] Neuronal Health – Can Culinary and Medicinal Mushrooms Help?
[2] Best Nootropic Mushroom
[3] Amycenone, a nootropic found in Hericium erinaceum
[4] Fungal Mushrooms: A Natural Compound With Therapeutic Applications
[5] Scientific Research & Medicinal Fungi