Traditional African Nootropics: Nature's Gifts from the Motherland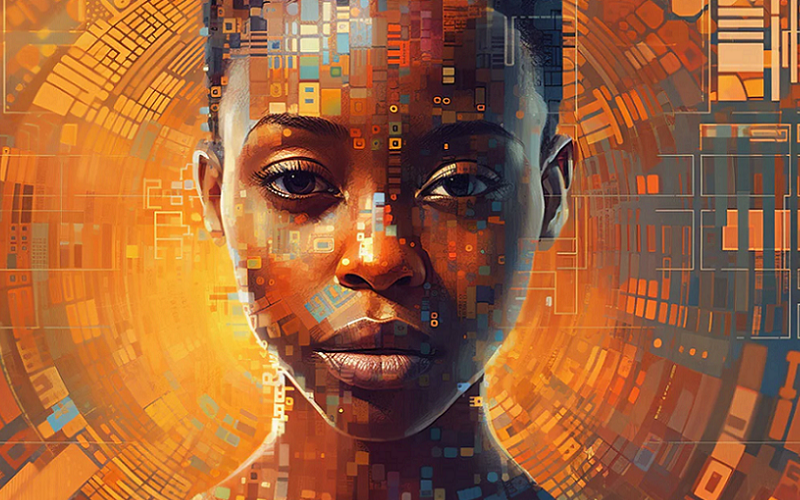 The allure of nootropics, substances that can enhance cognitive function, is not a new phenomenon. For centuries, cultures around the world have turned to nature in search of remedies to boost memory, focus, and clarity. One such treasure trove of cognitive enhancers lies within the vast and diverse landscapes of Africa. Rooted deeply in ancestral knowledge, traditional African medicine offers a palette of natural nootropics, each with its unique history and benefits. As the modern world increasingly recognizes the potential of these natural gems, it becomes vital to appreciate and respect their origins.
Introduction to Traditional Nootropics
Nootropics, often referred to as "smart drugs" or "cognitive enhancers," are substances that can improve mental performance. The term "nootropic" derives from the Greek words "nous" (mind) and "tropein" (to turn or bend), signifying their ability to positively influence cognitive functions. These enhancers can range from synthetic drugs, like modafinil or racetams, to natural herbs and supplements. While modern science has its collection of synthetic nootropics, the natural world, particularly the African continent, is abundant with herbs that have been used traditionally for cognitive enhancement.
African traditional medicine is a holistic discipline that integrates physical, mental, and spiritual well-being. It is deeply intertwined with the culture, beliefs, and practices of indigenous African communities. With an oral tradition passed down through generations, African medicine is anchored in a profound respect for nature and a belief in the healing powers of herbs, roots, and barks. While each African community may have its unique set of medicinal practices, there is a common thread of reliance on nature's bounty for healing and well-being.
In the age of digitization and information overload, the demand for substances that can boost cognitive performance has soared. While the West has made significant advancements in producing synthetic nootropics, the natural remedies, especially those from the African continent, often go under-recognized.
Exploring traditional African nootropics not only offers a natural alternative to synthetic compounds but also holds the potential of uncovering time-tested remedies that have been enhancing cognitive health for centuries. Furthermore, recognizing the efficacy and richness of African nootropics strengthens the bridge between modern science and ancient wisdom, paving the way for integrated approaches to cognitive health [1].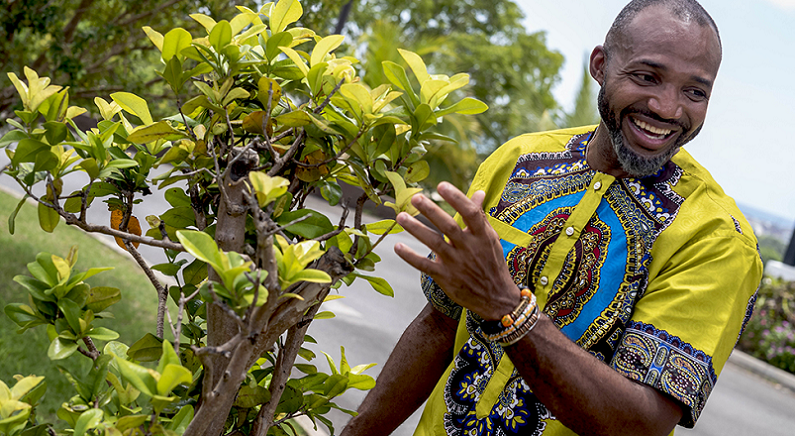 Historical Context of African Nootropics
Africa, often referred to as the cradle of humankind, has a deep-rooted connection with nature that spans millennia. Its vibrant history is dotted with ancient civilizations, traditional practices, and an enduring reverence for the natural world. Within this rich tapestry of history, the usage of plants for healing and enhancement has played a pivotal role.
Ancient African Civilizations and Natural Remedies
Many ancient African civilizations, from the Egyptians along the Nile to the indigenous tribes of the Sahara, have documented the use of plants for various purposes, including cognitive enhancement. The papyrus scrolls of Egypt, some of the oldest medical texts in history, shed light on the wide array of herbs used to treat various ailments, including those related to the brain and nervous system.
These ancient civilizations, with their astute observational skills, identified and utilized the properties of plants not just for healing, but also for rituals, ceremonies, and daily well-being. Their practices laid the foundation for what we today recognize as traditional African nootropics.
Role of Elders and Traditional Healers
Central to the transmission and preservation of knowledge about these nootropics were the elders and traditional healers of African communities. These individuals, often revered and respected, played the dual role of a medic and a spiritual guide. Their deep understanding of nature, combined with a holistic approach to health, allowed them to recognize and harness the cognitive benefits of various plants.
Stories, parables, and hands-on demonstrations were tools they employed to pass on this knowledge to successive generations. In many African cultures, the traditional healer is not just a medicine man or woman, but a custodian of the community's history, customs, and the intricate web of relationships between humans and nature.
Preservation of Knowledge Over Generations
The oral tradition is a hallmark of African cultural transmission. Unlike written records which can be lost or destroyed, oral traditions rely on memory, repetition, and the continued relevance of the knowledge being passed on. The elders, through songs, stories, and hands-on training, ensured that the younger generations internalized the knowledge of nootropics. This mode of transmission made the information living, evolving, and adaptable, allowing it to stay relevant and effective across ages.
Today, even with the influx of modern medicine and digitization, many communities in Africa still hold on to this orally transmitted knowledge, recognizing its value and time-tested efficacy. The continued existence of these practices is a testament to the robustness and relevance of traditional African nootropics in contemporary times [2].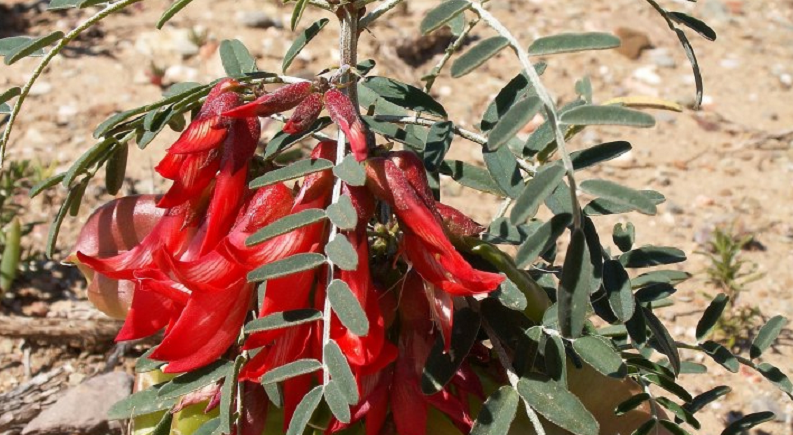 Popular African Nootropics and Their Uses
The African continent, with its diverse ecosystems ranging from lush rainforests to arid savannahs, is a treasure trove of botanical diversity. Over generations, various indigenous communities have harnessed the unique properties of specific plants to enhance cognitive function and overall mental well-being. These traditional nootropics have stood the test of time, and many are now gaining recognition in global wellness circles for their efficacy.
Kanna (Sceletium tortuosum)
Found predominantly in South Africa, Kanna is a succulent plant that has been traditionally used by the San and Khoi peoples for centuries.
Historical Context
The indigenous San and Khoi communities used Kanna for various purposes, from a mood enhancer to a stress-reliever during challenging times. It was often consumed before long hunting expeditions to reduce hunger and fatigue. The plant's significance is also evident from rock paintings, which depict its ceremonial usage and importance in indigenous culture.
Cognitive Benefits
Modern research supports many of the traditional claims associated with Kanna. The plant has demonstrated potential in:
Enhancing mood: Kanna is believed to elevate mood and reduce stress by interacting with the brain's serotonin pathways.
Reducing anxiety: Some studies suggest that Kanna can be effective in managing anxiety, making it a potential natural alternative to synthetic anxiolytics.
Improving cognitive flexibility: There's evidence to suggest that Kanna may enhance the brain's ability to switch between tasks and think more flexibly.
Modern Research Findings
As interest in Kanna grows, scientific investigations into its properties have expanded. Recent studies, while preliminary, are optimistic about its potential as a natural mood enhancer and anti-anxiety remedy. It's important, however, to approach Kanna with caution and respect for its traditional roots [3].
African Griffonia (Griffonia simplicifolia)
Native to West and Central Africa, the seeds of the Griffonia simplicifolia plant are a rich source of 5-HTP, a precursor to serotonin.
Historical Context
Traditionally, the Griffonia simplicifolia plant had diverse applications, from its use as a wound-healing agent to its role in ceremonial practices. The seeds, in particular, were prized for their ability to promote relaxation and well-being.
Cognitive Benefits
Today, Griffonia simplicifolia is celebrated primarily for its seeds, which offer:
Mood enhancement: As a precursor to serotonin, 5-HTP plays a pivotal role in mood regulation. Supplementing with Griffonia simplicifolia seeds may help alleviate symptoms of depression and mood disorders.
Improved sleep: Given serotonin's role in melatonin production, the seed extract can also aid in regulating sleep cycles.
Appetite regulation: There's evidence to suggest that 5-HTP can suppress appetite, making Griffonia simplicifolia a potential aid in weight management.
Modern Research Findings
The global health community has shown a keen interest in Griffonia simplicifolia, leading to numerous studies exploring its benefits. While results are promising, especially in mood regulation and sleep enhancement, it's essential to consume it in appropriate doses and preferably under guidance [4].
Gotu Kola (Centella asiatica)
Though found in various parts of the world, Gotu Kola holds special significance in African traditional medicine.
Historical Context
In Africa, particularly in regions like Madagascar, Gotu Kola has been a part of folk medicine for ages. It's been used to heal wounds, treat skin conditions, and, notably, as a cognitive enhancer.
Cognitive Benefits
Gotu Kola's benefits span a wide spectrum:
Memory enhancement: Traditionally, it's been used to sharpen memory and improve attention span.
Neuroprotection: There's growing evidence that Gotu Kola has neuroprotective properties, potentially shielding the brain from degenerative diseases.
Stress reduction: Its adaptogenic properties make it a suitable candidate for managing stress and anxiety.
Modern Research Findings
The versatility of Gotu Kola is now being explored in scientific settings, with studies confirming many of its traditionally acclaimed benefits. As with other nootropics, a balanced approach to consumption, rooted in respect for traditional guidelines, is recommended.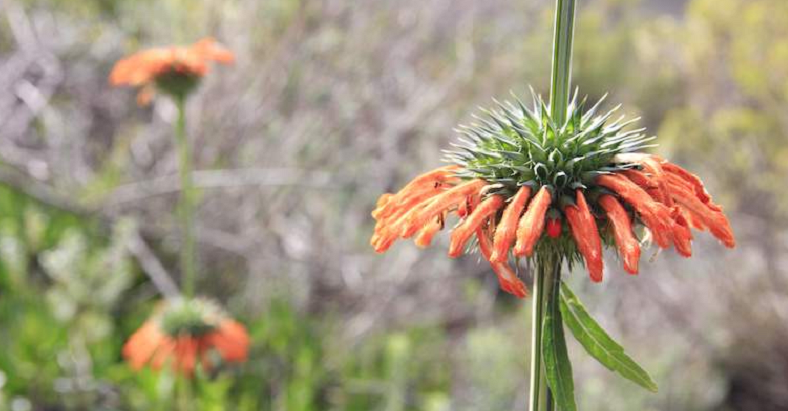 Cultural Significance and Respect of African Nootropics
In the global march toward a better understanding of cognitive enhancers, it's imperative to remember the cultural contexts from which many nootropics originate. Beyond their tangible cognitive benefits, traditional African nootropics are deeply embedded in the fabric of various indigenous cultures, representing not just a means to enhanced cognition, but also a connection to ancestry, land, and spiritual beliefs. Approaching these substances with a genuine appreciation for their cultural significance ensures their sustainable and respectful use.
Nootropics as More than Just Cognitive Tools
African nootropics are not just tools to sharpen one's intellect; they are, in many ways, links to the past and bridges to the spiritual world [5].
Spiritual Significance
Many African nootropics are used in rituals and ceremonies, marking important life events or connecting the physical realm with the spiritual. They are seen as agents of connection, allowing individuals to tap into ancestral wisdom, seek spiritual guidance, or even communicate with the natural world. Such practices are integral to the identity of various African communities, making the plants much more than mere cognitive enhancers.
Connection to Ancestry
The use of certain plants, their harvesting techniques, and the rituals surrounding their consumption have been passed down through generations. By engaging with these nootropics, individuals are often paying homage to their ancestors, acknowledging the wisdom of the past, and ensuring the continuity of cultural practices.
Ethical Considerations in Modern Use
As global interest in African nootropics continues to grow, it's essential to approach them with an ethical and respectful mindset.
Sustainable Harvesting
Many of these plants are now facing over-harvesting due to rising demand. It's crucial for consumers and businesses to prioritize sustainable sourcing practices, ensuring that these plants can continue to thrive in their natural habitats and serve local communities.
Acknowledging Traditional Knowledge
The contemporary popularity of many nootropics wouldn't be possible without the generations of indigenous knowledge that identified and harnessed their benefits. Recognizing and crediting this traditional wisdom is not just an ethical obligation but also an essential step in fostering collaboration and mutual respect between modern science and indigenous practices.
Ensuring Equitable Benefits
Often, indigenous communities that have been the guardians of this knowledge do not reap the economic benefits of the global nootropic boom. Establishing frameworks where these communities are stakeholders in the global trade, and benefitting from it, is a step towards justice and equity.
The Role of Consumers
As consumers, our choices have immense power. Being informed and making conscious decisions can drive the market towards ethical and sustainable practices.
Educated Purchasing
Understanding the origins of the nootropics one consumes, and prioritizing products that respect sustainable and ethical practices, can make a significant difference.
Promoting Cultural Respect
By learning and sharing the cultural stories behind these nootropics, consumers can contribute to a broader appreciation and respect for the traditions from which they emerge.
Engaging with Authentic Sources
Whenever possible, engaging directly with indigenous sources or supporting businesses that collaborate closely with local communities can ensure authenticity, quality, and that the benefits are shared equitably.
References

[1] Nootropic potential of Ashwagandha leaves: Beyond traditional root extracts
[2] Herbal Medicines in African Traditional Medicine
[3] Africa is a treasure trove of medicinal plants: here are seven that are popular
[4] Traditional Medicines in Africa: An Appraisal of Ten Potent African Medicinal Plants
[5] 11 Plants In African Forests That Are Curing Diseases