Harnessing the Power of Vitamin B9: Dosage, Benefits, and Cautions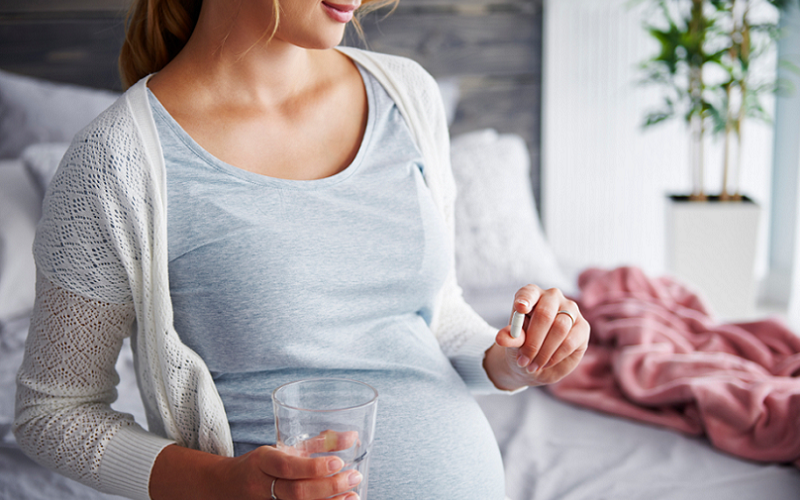 In the vast realm of vitamins, Vitamin B9 holds a unique stature, celebrated for its myriad health benefits. However, like any nutrient, understanding its consumption intricacies is equally vital as recognizing its advantages. Whether you're considering it for enhanced cognitive health, general well-being, or addressing specific deficiencies, here we shed light on the what, why, and how of Vitamin B9.
What Is Vitamin B9?
Vitamin B9, often recognized by several names and playing a pivotal role in many bodily functions, remains a topic of interest for many health enthusiasts and professionals alike.
Definition of Vitamin B9
Vitamin B9 is a water-soluble B vitamin essential for the production of healthy red blood cells and the proper functioning of the nervous system. It plays a critical role in cell growth, DNA synthesis, and metabolism of amino acids. This vitamin is naturally present in many foods and is also available in dietary supplement form.
Common and Scientific Names of Vitamin B9
Understanding a vitamin often starts with getting acquainted with its various names, which can offer insight into its chemical properties and functions.
Vitamin B9 Name
This vitamin is more popularly known as 'folic acid' when it's in its synthetic form, and 'folate' when naturally occurring in foods.
Vitamin B9 Chemical Name
Chemically, vitamin B9 is referred to as 'pteroylmonoglutamic acid.'
Vitamin B9 Scientific Name
In scientific circles, it's sometimes called 'pteroylglutamic acid.'
Vitamin B9 Structure and Properties
Getting to know the structure and properties of Vitamin B9 can help one understand its functionality and behavior in the body.
Structure of Vitamin B9
Vitamin B9 consists of a pteridine ring connected to a p-aminobenzoic acid and a glutamate molecule. Its intricate structure allows it to participate in various biochemical reactions, particularly those involving DNA synthesis and repair [1].
Is Vitamin B9 Water Soluble?
Yes, vitamin B9 is water-soluble. This means that it dissolves in water and is not stored in large amounts in the body. Instead, excess amounts are excreted through urine, necessitating its regular intake to meet the body's needs.
Vitamin B9 Half Life
The half-life of vitamin B9 varies based on several factors, including the dose and form consumed. In general, after oral administration, plasma levels peak after about 1-3 hours and then decrease with a half-life of about 3-4 hours.
Vitamin B9 Mechanism and Function
For a vitamin to be considered essential, it must serve pivotal roles in maintaining our health. Let's explore the intricate ways in which vitamin B9 interacts with our system.
Vitamin B9 Mechanism of Action
Folate acts as a coenzyme or co-substrate in single-carbon transfers in the synthesis of nucleic acids (DNA and RNA) and metabolism of amino acids. One of its most critical roles is aiding the body in the synthesis of the DNA bases adenine and thymine.
Vitamin B9 Function
Apart from DNA synthesis and repair, vitamin B9 also aids in the conversion of homocysteine to methionine, which is crucial for heart health. Moreover, it supports rapid cell division and growth, making it particularly important during infancy, adolescence, and pregnancy.
Comparison of Vitamin B9 with Other Vitamins
Understanding vitamin B9's position in the larger family of B vitamins can provide context about its unique and shared roles.
Vitamin B9 vs B12
Both vitamins B9 and B12 are essential for optimal health and play pivotal roles in cell metabolism. While B9 focuses on DNA synthesis and repair, vitamin B12, also known as cobalamin, is crucial for nerve tissue health, brain function, and the production of red blood cells. Both vitamins work together to help form red blood cells and to produce S-adenosylmethionine, a compound involved in immune function and mood. It's worth noting that deficiencies in either of these vitamins can lead to a type of anemia, emphasizing their importance in blood health [2].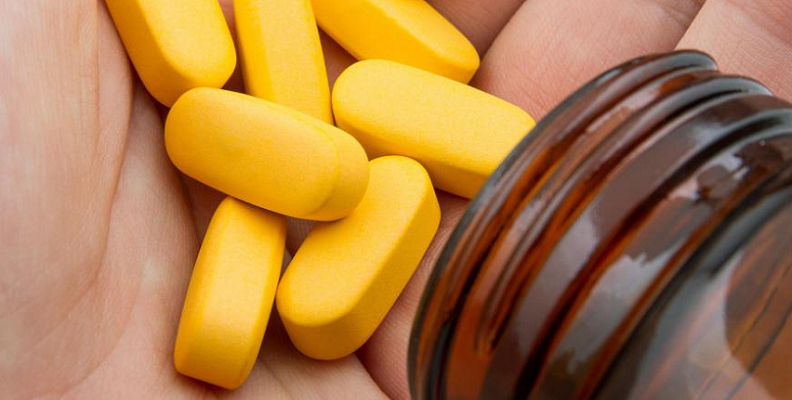 What Is Vitamin B9 Used For?
Diving deeper into the realm of Vitamin B9, one might wonder about its practical applications and benefits. This vitamin, integral to various physiological processes, has multiple implications for our health.
General Benefits of Vitamin B9
The human body is a complex mechanism, and every vitamin plays a distinct role in ensuring its smooth operation. Let's unravel the myriad general benefits of Vitamin B9.
Vitamin B9 Benefits
Vitamin B9, or folate, is fundamental for several bodily functions. It aids in tissue growth, supports brain function, and is crucial for mental and emotional health. By assisting in the production and maturation of red blood cells, it ensures optimal oxygen delivery to various body parts. Moreover, it supports the proper functioning of the nervous system and plays a pivotal role in the metabolism of fats and certain amino acids.
What Does Vitamin B9 Do?
At its core, Vitamin B9 serves as a workhorse in cellular operations. It aids in DNA synthesis and repair, facilitates the conversion of homocysteine (an amino acid) into methionine, and supports rapid cell division. Given these functions, it's clear that Vitamin B9 isn't just beneficial; it's essential.
Specific Benefits of Vitamin B9
Beyond its general benefits, Vitamin B9 has some specific implications for various aspects of health. From cognitive functions to heart health, its influence is vast and varied.
Does Vitamin B9 Help with Anemia?
Yes, it does. Anemia, a condition characterized by a deficiency of red blood cells or hemoglobin, can sometimes arise due to a lack of Vitamin B9. This type of anemia is known as folate-deficiency anemia. By aiding in the production and maturation of red blood cells, adequate intake of Vitamin B9 can prevent or treat this condition [3].
Does Vitamin B9 Help with Cognition?
A healthy mind is as crucial as a healthy body. Research has indicated that Vitamin B9 can support cognitive health. Adequate folate levels are associated with a decreased risk of cognitive decline in older adults. Furthermore, some studies suggest that it may play a protective role against Alzheimer's disease and other forms of dementia.
Does Vitamin B9 Promote Heart Health?
Cardiovascular health is intricately linked with Vitamin B9, primarily due to its role in regulating homocysteine levels. Elevated homocysteine is a known risk factor for heart disease. By facilitating the conversion of homocysteine into methionine, Vitamin B9 can help maintain heart health and possibly reduce the risk of stroke.
Is Vitamin B9 Good for Eye Health?
Eyesight is among our most prized senses, and Vitamin B9 has shown potential benefits in this realm as well. Folate, in combination with other vitamins, might reduce the risk of age-related macular degeneration, a leading cause of visual impairment in older adults. However, more research is needed to establish this link conclusively.
Common Uses of Vitamin B9
Vitamin B9 isn't just confined to naturally occurring sources. Given its importance, it's often utilized in various forms.
Vitamin B9 Uses
Beyond the dietary sources, Vitamin B9 is commonly available as a dietary supplement, often recommended for pregnant women to prevent neural tube defects in their babies. It's also added to fortified foods like cereals, bread, and grains to ensure the wider population receives adequate amounts. In medical scenarios, it's prescribed to treat folate-deficiency anemia and might be recommended for individuals with certain genetic disorders affecting folate metabolism.
Consuming Vitamin B9
Embracing the benefits of Vitamin B9 necessitates a keen understanding of its consumption. Just how much of it does one need? What are the best times to take it? And, of paramount importance, what are the consequences of its deficiency?
Recommended Dosage and Intake of Vitamin B9
Striking a balance is key when it comes to vitamins. While they are indispensable for health, overconsumption can be counterproductive. Let's dive into the recommended dosages and ideal intake timings for Vitamin B9.
Vitamin B9 Dosage
The recommended dosage of Vitamin B9 varies based on age, gender, and specific life circumstances. Here's a general guideline:
Infants (0-6 months): 65 mcg/day
Infants (7-12 months): 80 mcg/day
Children (1-3 years): 150 mcg/day
Children (4-8 years): 200 mcg/day
Children (9-13 years): 300 mcg/day
Adults (14 years and older): 400 mcg/day
Pregnant women: 600 mcg/day
Breastfeeding women: 500 mcg/day
Please note that these are general recommendations, and individual needs may vary. Always consult with a healthcare professional before making any significant changes to your vitamin intake.
Vitamin B9 Recommended Daily Intake
While the above-mentioned dosages provide a good guideline, it's essential to consider the overall diet. Foods rich in folate, like leafy greens, legumes, and fortified cereals, should be incorporated into daily meals. This not only ensures you're meeting the recommended daily intake but also benefits from other nutrients present in these foods [4].
What Time Should You Take Vitamin B9?
There's no strict timing for consuming Vitamin B9, but it's often recommended to take supplements with a meal to enhance absorption and reduce the risk of an upset stomach. If taking multiple supplements, ensure there's no interaction with Vitamin B9, and space out their intake if necessary.
Signs and Implications of Vitamin B9 Deficiency
Being vigilant about any nutrient's deficiency is as crucial as understanding its benefits. Let's explore the repercussions of inadequate Vitamin B9 intake and the telltale signs to watch out for.
Vitamin B9 Deficiency
A deficiency in Vitamin B9 can manifest due to various reasons – a diet low in fresh fruits and vegetables, certain genetic mutations affecting folate metabolism, excessive alcohol consumption, or certain medications that interfere with folate absorption.
Vitamin B9 Deficiency Symptoms
Early signs of a folate deficiency might be subtle but can escalate if not addressed. Symptoms include:
Fatigue and lethargy
Pale skin
Shortness of breath
Irritability
Anemia
Tongue swelling and soreness
Growth problems in children
It's vital to consult a healthcare professional if any of these symptoms are observed.
Vitamin B9 Deficiency Diseases
Prolonged deficiency can lead to more severe health issues:
Folate-deficiency anemia, characterized by fewer and larger red blood cells.
Elevated homocysteine levels, increasing the risk of heart disease.
Neural tube defects in babies, if the mother is deficient during pregnancy.
Dietary Sources of Vitamin B9
Harnessing the benefits of any vitamin is easiest and most effective when sourced from whole foods. Let's explore the bounty of nature that ensures our Vitamin B9 needs are met.
Vitamin B9 Foods
A balanced diet typically provides adequate folate. Some of the richest sources of this vitamin include:
Leafy green vegetables (spinach, kale, and turnip greens)
Legumes (lentils, chickpeas, and black beans)
Asparagus and Brussels sprouts
Avocado
Bananas
Fortified cereals and grains
Eggs
Citrus fruits
Vitamin B9 Cautions
While Vitamin B9 holds a cherished spot in the pantheon of essential nutrients, like any potent substance, it comes with a set of precautions. Just as understanding its benefits is essential, being aware of potential side effects and contraindications ensures a holistic and safe approach to its consumption.
Potential Vitamin B9 Side Effects
Every coin has two sides, and while Vitamin B9 is a powerhouse of benefits, it can also manifest side effects, especially when consumed in excessive amounts. Let's delve into the potential repercussions of high Vitamin B9 intake [5].
Vitamin B9 Side Effects
While folate from food is generally considered safe, excessive intake from supplements can lead to:
Nausea and stomach upset
Sleep disturbances
Skin reactions, such as rashes
Confusion or mental fog
Overstimulation of the immune system
Remember, more isn't always better. It's crucial to stick to recommended dosages and consult with a healthcare professional if any adverse reactions are observed.
Can Vitamin B9 Cause Constipation?
Constipation is not a typical side effect of Vitamin B9. However, individual responses to supplements can vary, and if you believe Vitamin B9 is causing constipation, it's best to discuss this with a doctor.
Can Vitamin B9 Cause Diarrhea?
On the flip side, in rare instances, high doses of Vitamin B9 might lead to digestive disturbances, including diarrhea. If such symptoms persist, consider reducing the dose or seeking an alternative supplement.
Does Vitamin B9 Cause Acne?
There's no conclusive evidence directly linking Vitamin B9 to acne. However, in some individuals, certain supplements can lead to skin breakouts. If you suspect Vitamin B9 is contributing to acne, it's essential to consult a dermatologist.
Can Vitamin B9 Cause Anxiety?
While Vitamin B9 plays a role in mood regulation, excessive amounts might lead to overstimulation, possibly causing anxiety or exacerbating existing anxiety disorders. If you experience increased anxiety after starting a Vitamin B9 supplement, it's essential to seek medical advice.
Special Considerations Taking Vitamin B9
Certain life stages and conditions warrant extra caution when it comes to Vitamin B9. Here, we'll spotlight these unique scenarios, ensuring safety and efficacy in all circumstances.
Vitamin B9 During Pregnancy
Vitamin B9 is especially crucial during pregnancy to prevent neural tube defects. While pregnant women are often prescribed higher dosages, it's vital to follow medical advice and not self-medicate. Overconsumption can mask Vitamin B12 deficiency, leading to neurological issues.
Vitamin B9 While Breastfeeding
Lactating mothers need a slightly increased amount of Vitamin B9 to support the growing baby. While it's crucial to meet this requirement, excessive intake should be avoided. As always, consulting a pediatrician or lactation consultant ensures both mother and baby thrive.
References

[1] Vitamin B9 (Folate)
[2] Vitamin B9 (Folic acid)
[3] Top Benefits of Vitamin B9 (Folate) and Folic Acid
[4] Folate Fact Sheet for Health Professionals
[5] Folate (folic acid)