The Power of Phosphatidylserine: Strengthening Brain Cells and Memory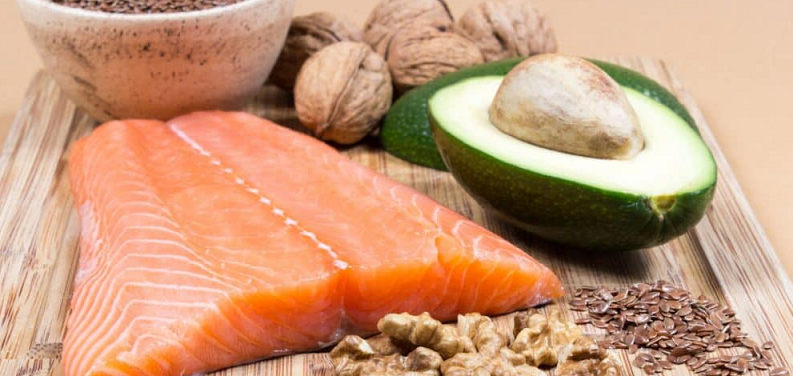 In the vast realm of nootropics, few compounds have garnered as much attention and acclaim as Phosphatidylserine (abbreviated PS). This naturally occurring phospholipid, crucial to the health of our brain cell membranes, boasts a range of cognitive benefits that span from sharpening memory to supporting overall brain function. But what is Phosphatidylserine exactly, and how does it contribute to our neurological well-being?
What is Phosphatidylserine?
When you dig into the universe of brain-boosting substances, Phosphatidylserine, or PS, stands out as one of the shining stars. This essential compound, often mentioned in nootropic circles, remains mysterious to many.
Historical Background of Phosphatidylserine
Phosphatidylserine has been known to scientists for many decades, though its significance in brain health became prominent only in the latter half of the 20th century. Historically, initial sources of Phosphatidylserine were primarily derived from bovine brains. This origin point was both a boon and a concern: while the bovine-derived form was found to have significant cognitive benefits, it also raised concerns about potential transmission of diseases like mad cow disease (BSE). As a result, researchers and manufacturers turned to plant-based sources, primarily soy, to produce Phosphatidylserine supplements in a safer manner.
Chemical Structure and Function of Phosphatidylserine
At its core, Phosphatidylserine is a phospholipid, meaning it plays a foundational role in building the cellular membranes of organisms. It's constituted of two fatty acid tails and a phosphate head, the latter of which is where the molecule gets its unique functionality. In the context of our brain's cells, or neurons, Phosphatidylserine ensures membrane fluidity. This fluidity is paramount, allowing cells to maintain their shape, effectively communicate with neighboring cells, and facilitate the transport of molecules in and out of the cell.
Natural Sources of Phosphatidylserine
While our bodies produce some amount of Phosphatidylserine naturally, external sources can also contribute to our intake. As mentioned earlier, initial supplemental sources were animal-based, primarily from bovine brains. However, due to safety concerns, the focus shifted. Today, soybeans are one of the primary plant-based sources used for extracting Phosphatidylserine. Additionally, you can find smaller amounts in foods such as organ meats (like liver), fish (especially mackerel and herring), and white beans. Consuming a varied diet can help ensure you receive a natural and balanced intake of this vital phospholipid [1].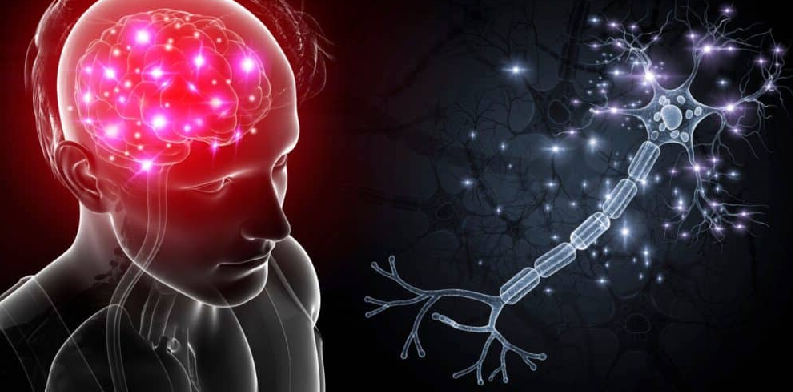 How Phosphatidylserine Supports Brain Health
While the structure and sources of Phosphatidylserine might be intriguing, it's the profound effects of this phospholipid on our brain's health and functionality that truly captivate the imagination. How exactly does this molecule work its magic in the complex ecosystem of our brain?
Role in Cell Membrane Integrity
Cell membranes are the guardians of our cells. They not only determine what enters and exits the cell but also ensure that the cell maintains its shape and can effectively communicate with its neighbors. Phosphatidylserine plays a pivotal role in this delicate balance.
Maintaining Fluidity
In the grand tapestry of the brain, where millions of neurons communicate and interlink, membrane fluidity is of paramount importance. Phosphatidylserine contributes to this fluidity, ensuring that cell membranes are neither too rigid nor too loose. This balance allows for optimal cellular communication, which is vital for processes such as memory formation and retrieval.
Facilitating Nutrient Transport
The brain is a hungry organ, requiring a constant supply of nutrients and energy. Phosphatidylserine aids in the transport of vital molecules across cell membranes. This ensures that neurons receive the nutrients they need to function and that waste products are efficiently expelled, maintaining a healthy cellular environment.
Impact on Neurotransmitter Systems
Beyond its structural roles, Phosphatidylserine also wields influence over some of the brain's key chemical messengers, or neurotransmitters. These neurotransmitters play vital roles in mood, motivation, focus, and many other aspects of cognition.
Dopamine Regulation
Dopamine is often referred to as the "feel-good" neurotransmitter, influencing mood, motivation, and even motor control. Research suggests that Phosphatidylserine can increase dopamine release and modulate its receptors, potentially offering benefits for mood regulation and cognitive function [2].
Acetylcholine Production
Acetylcholine is another crucial neurotransmitter, especially when it comes to memory and muscle control. Phosphatidylserine can stimulate the production of acetylcholine, bolstering its levels in the brain. This may lead to improved memory recall and heightened attention.
Influence on Neural Growth and Repair
The brain's capacity to grow, adapt, and repair—often termed neuroplasticity—is vital for learning and recovery from injuries. Phosphatidylserine plays a supportive role in these processes.
Supporting Neuroplasticity
Phosphatidylserine aids in the formation of dendrites, the branching extensions of neurons that receive signals from other cells. By bolstering dendritic growth, Phosphatidylserine supports the brain's ability to form new connections, adapting to new information and experiences.
Promoting Neuron Health
Healthy neurons are the cornerstone of a well-functioning brain. Phosphatidylserine can help protect neurons from oxidative stress and reduce inflammation, two factors that can lead to cell damage. By supporting neuron health, Phosphatidylserine can potentially slow age-related cognitive decline and bolster overall brain health [3].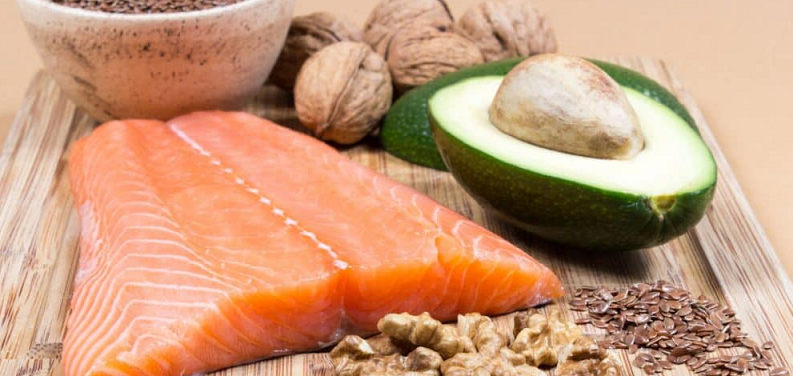 Phosphatidylserine and Memory Enhancement
Of all the cognitive functions, memory stands as one of the most cherished. It weaves the tapestry of our past, influences our present decisions, and shapes our future anticipations. In our quest to bolster this invaluable function, Phosphatidylserine emerges as a promising ally. But how does this phospholipid impact our memory circuits? Can it truly help us recall with greater clarity and store memories more efficiently?
Memory Types and Their Importance
Before delving into the effects of Phosphatidylserine on memory, it's crucial to understand the multifaceted nature of memory itself. Memory isn't a monolithic entity but rather a collection of processes and systems working in concert.
Short-term memory acts as a temporary storage, holding information for mere seconds to minutes. Long-term memory, on the other hand, is where our life experiences, knowledge, and skills reside for extended periods, often for a lifetime. Both types are vital for our daily functioning and overall quality of life.
Studies Linking Phosphatidylserine to Improved Memory
The association between Phosphatidylserine and memory enhancement isn't based on mere speculation. Numerous scientific studies have delved into this relationship, producing some intriguing results.
Research on Elderly Populations
Elderly populations often face the brunt of memory decline, making them a focal group for research on memory-enhancing interventions. Several studies on older adults have shown that Phosphatidylserine supplementation can lead to noticeable improvements in memory recall, attention span, and overall cognitive function. These studies suggest that Phosphatidylserine might be a potential agent in combatting age-associated memory lapses [4].
Findings from Young Adult Studies
While much focus has been on older populations, younger adults aren't immune to memory challenges. Whether it's the stress of modern life, sleep deprivation, or other factors, young adults too can benefit from a memory boost. Research indicates that Phosphatidylserine can enhance cognitive performance in younger populations, especially in tasks that require memory recall under stress.
Mechanisms Behind Memory Boost
The positive effects of Phosphatidylserine on memory are underpinned by several biological mechanisms that operate at the cellular and molecular levels.
Increased Synaptic Strength
At the heart of memory formation lies the synapse, the junction where two neurons communicate. Phosphatidylserine can potentiate synaptic strength, making the transmission of signals between neurons more efficient. This enhanced communication can lead to better memory encoding and retrieval.
Enhanced Neurotransmitter Function
As discussed earlier, Phosphatidylserine has a positive influence on neurotransmitters like dopamine and acetylcholine. These neurotransmitters play pivotal roles in memory processes. By modulating their function, Phosphatidylserine can directly influence memory pathways, leading to improved memory performance.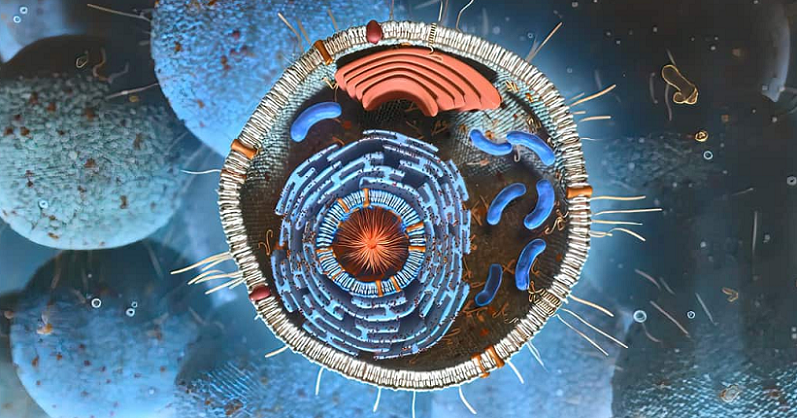 Additional Phosphatidylserine Cognitive Benefits
While Phosphatidylserine's prowess in memory enhancement is undeniably impressive, its cognitive repertoire doesn't end there. This versatile molecule offers a range of other benefits that can positively impact various facets of brain function.
Enhanced Focus and Concentration
In an age riddled with distractions, maintaining a razor-sharp focus can sometimes feel like an uphill battle. Thankfully, Phosphatidylserine might be the ally we need in this quest.
Neurotransmitter Modulation
We've touched upon how Phosphatidylserine influences neurotransmitters like dopamine. By optimizing dopamine levels, Phosphatidylserine can enhance motivation and drive, two key components of sustained focus and concentration.
Improved Neural Communication
Through its role in maintaining cell membrane fluidity, Phosphatidylserine ensures efficient transmission of signals between neurons. This streamlined communication is fundamental for tasks that require prolonged attention and precision [5].
Mood Regulation
Our mood doesn't just influence our feelings; it also impacts our cognitive performance. Phosphatidylserine steps in here as well, potentially offering mood-stabilizing benefits.
Serotonin and Dopamine Interaction
Apart from dopamine, another neurotransmitter pivotal for mood regulation is serotonin. Phosphatidylserine is believed to facilitate a harmonious interaction between dopamine and serotonin, striking a balance that can lead to improved mood and emotional well-being.
Reduction in Cortisol Levels
Cortisol, commonly known as the "stress hormone," can be detrimental when its levels are chronically elevated. Studies suggest that Phosphatidylserine might help reduce excessive cortisol production, particularly during periods of acute stress, thereby promoting a calmer mental state.
Neuroprotection
Our brain, like any other organ, faces threats from various external and internal factors. Phosphatidylserine plays a role in defending our neural landscape.
Combating Oxidative Stress
Free radicals, generated as a byproduct of metabolic processes or due to external toxins, can wreak havoc on our brain cells. Phosphatidylserine, by supporting membrane integrity and promoting antioxidant defense mechanisms, helps shield our neurons from the brunt of oxidative stress.
Reducing Inflammation
Chronic inflammation is increasingly being recognized as a culprit behind various cognitive disorders. Phosphatidylserine's anti-inflammatory properties can help mitigate this threat, ensuring a healthier brain environment.
References

[1] Phosphatidylserine: What It Is, Benefits, Side Effects & Uses
[2] Phosphatidylserine and the human brain
[3] What Is Phosphatidylserine? (Top 6 Benefits & How to Use It)
[4] Phosphatidylserine is a global immunosuppressive signal in efferocytosis, infectious disease, and cancer
[5] Phosphatidylserine