Peptides and Cognitive Enhancement: A Look Beyond Common Nootropics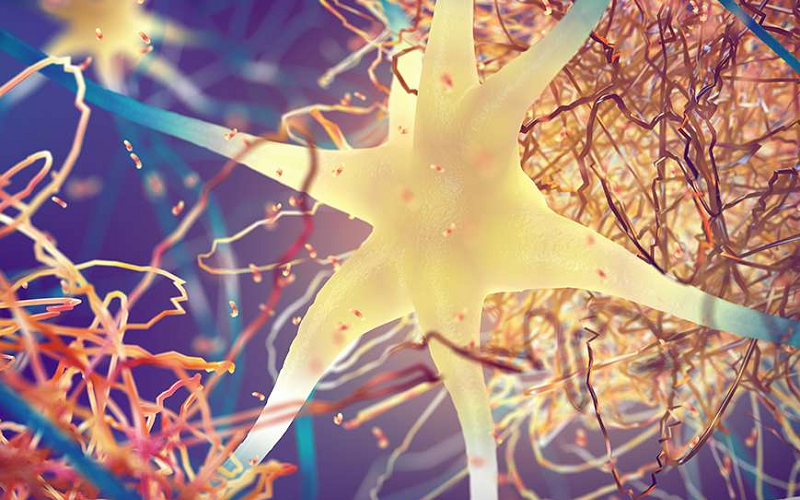 If you're familiar with the term "nootropics," you've probably heard about substances like caffeine, modafinil, and maybe even adaptogenic herbs like Rhodiola rosea. These are all considered cognitive enhancers that help improve aspects like memory, focus, and stress resilience. But have you ever considered the power of peptides in boosting brain function?
Peptides — smaller cousins of proteins — are an emerging area of interest in the field of nootropics. While less commonly discussed, these intriguing molecules have unique mechanisms of action and potential benefits that set them apart from more traditional cognitive enhancers. Because peptides are biologically active and highly specific, they offer new avenues for optimizing brain health and performance.
What Are Peptides?
Before we delve into the nitty-gritty of peptides as cognitive enhancers, it's important to have a basic understanding of what peptides actually are. Many of us are unfamiliar with peptides, thinking they are perhaps just another form of traditional nootropics or supplements. However, peptides are unique in their structure and biological roles. Let's unpack these elements to better appreciate their potential in cognitive enhancement.
Definition and Basic Structure of Peptides
Peptides are short chains of amino acids, the building blocks of proteins. Unlike proteins, which can consist of hundreds or thousands of amino acids, peptides are generally much smaller and simpler in structure. The bonds that link these amino acids are called "peptide bonds," hence the name. They are essentially fragments of proteins but are biologically active and can influence various physiological processes. Because of their simpler structure, they are generally easier to synthesize and study, making them an interesting subject in biochemistry and pharmacology.
Biological Roles of Peptides
You might be wondering what role peptides play in our biological systems. The answer is manifold. Peptides serve as signaling molecules, hormones, neurotransmitters, and even as components of the immune system. They can act as keys that fit into specific "locks" or receptors in the body, triggering or inhibiting particular processes. For instance, insulin is a peptide that regulates blood sugar, and oxytocin, another peptide, plays a critical role in social bonding and childbirth. These small molecules are essential for a wide range of bodily functions, from metabolic processes to cognitive functions [1].
Types of Cognitive-Related Peptides
As we delve deeper into the world of cognitive enhancement, it's crucial to note that not all peptides have an effect on the brain. The peptides of interest to us in the realm of cognitive enhancement are often called "nootropic peptides." These are designed or selected for their ability to interact with brain chemistry and neural pathways. Examples include Noopept, which is derived from the more commonly known nootropic piracetam, and Semax, a peptide that has shown promise in enhancing memory and attention.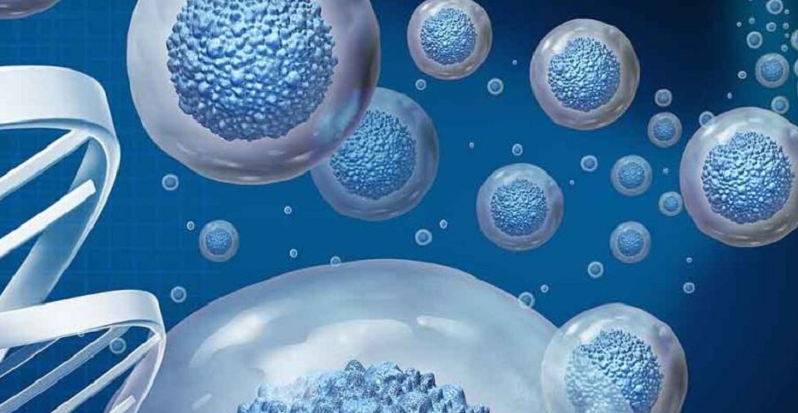 Comparison Between Peptides and Traditional Nootropics
If you're an avid follower of cognitive enhancement strategies, you might be wondering whether peptides offer something substantially different from what's already available in the realm of nootropics. To offer you a comprehensive perspective, we'll compare peptides and traditional nootropics in terms of their mechanisms of action, efficacy, side effects, and accessibility.
Peptides Mechanism of Action
Before we dive into specific compounds, let's explore how both categories generally work in the body and brain. Understanding the underlying mechanisms can provide insights into their efficacy and potential risks.
Traditional Nootropics
Traditional nootropics like caffeine, modafinil, and racetams primarily function by interacting with neurotransmitter systems in the brain. For example, caffeine blocks adenosine receptors, increasing alertness; modafinil influences dopamine and norepinephrine levels to promote wakefulness and focus. These substances often have broad effects, influencing multiple pathways and biochemical processes at once.
Peptides
Peptides are unique in that they can have very specific targets and mechanisms of action. Their small size and precise structure allow them to fit into receptors or other cellular components that may not be accessible to larger molecules. For instance, some nootropic peptides may enhance the efficiency of neurotransmitter release or improve neuronal connectivity. Their action is often localized and specific, offering a potentially more targeted approach to cognitive enhancement [2].
Peptides Efficacy
The million-dollar question in the nootropics community is, of course, "Do they actually work?" Let's examine the evidence supporting the efficacy of both traditional nootropics and peptides.
Research Supporting Traditional Nootropics
There is a decent amount of scientific literature supporting the efficacy of traditional nootropics. Compounds like modafinil have been well-studied for their cognitive-enhancing effects, particularly in improving attention and reducing fatigue. Similarly, adaptogens like Rhodiola rosea have been shown to help with stress management and mental clarity.
Research Supporting Peptides
While the research on peptides is less extensive compared to traditional nootropics, preliminary studies are promising. For example, peptides like Semax have shown potential in enhancing memory and attention in both animal and limited human trials. However, more rigorous research is needed to definitively establish the efficacy of peptides as cognitive enhancers [3].
Side Effects of Peptides
No discussion on nootropics would be complete without addressing the potential risks and side effects. Safety is paramount when experimenting with substances that influence brain function.
Traditional Nootropics
Many traditional nootropics have well-documented side effects. For example, excessive caffeine consumption can lead to jitteriness, anxiety, and insomnia. Modafinil, while considered relatively safe, may cause headaches, nausea, or skin rashes in some individuals.
Peptides
Due to their targeted action, peptides may present fewer side effects. However, the lesser body of research means that less is known about their long-term safety. Some users of nootropic peptides have reported mild side effects like fatigue or irritability, but these are generally anecdotal accounts and not backed by comprehensive scientific studies.
Accessibility and Cost of Peptides
Finally, let's talk about the availability and financial aspects of these cognitive enhancers.
Availability of Traditional Nootropics
Traditional nootropics are generally easy to access. They are available over-the-counter in many countries and are often cheaper than peptides.
Availability of Peptides
Peptides are generally less accessible and can be more expensive. Some are available through prescription only, while others may be purchased for "research purposes" from specialized vendors. The legality of possessing and using these peptides can also be murky, depending on the jurisdiction [4].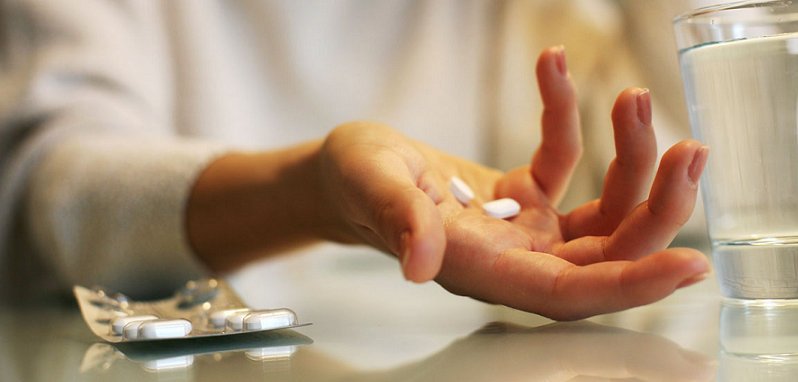 Prominent Peptides for Cognitive Enhancement
Peptides are the rising stars in the world of nootropics, and while the research on them might still be emerging, the initial findings are compelling.
Nootropic Peptides
The landscape of nootropic peptides is evolving, but there are a few that have consistently stood out for their cognitive-enhancing effects.
Noopept
Noopept is one of the most well-known nootropic peptides and is often compared to the racetam family of nootropics due to its similar structure to piracetam. Noopept has been studied for its potential to improve memory, cognition, and neuroprotection.
Mechanisms of Noopept
Noopept is thought to work by enhancing the binding efficiency of neurotransmitters in the brain, specifically acetylcholine and glutamate, which are critical for cognitive functions. It may also have neuroprotective properties by mitigating oxidative stress and inflammation.
Scientific Studies Supporting Noopept
While most of the studies on Noopept are animal-based, some human trials suggest that it may improve cognitive performance, particularly in memory retention. However, it's important to note that more extensive research is needed to solidify these claims [5].
Recommended Dosages and Administration Methods
The standard dosage for Noopept is 10–30 mg per day, usually administered sublingually for better absorption. Always consult with a healthcare provider before starting any new supplement.
Potential Risks and Side Effects
Noopept is generally well-tolerated, but some users have reported headaches, irritability, and dizziness. Always start with the lowest effective dosage to minimize the risk of side effects.
Semax
Semax is another peptide that has been studied for its cognitive-enhancing effects, particularly in the areas of memory and attention. Unlike Noopept, Semax is generally administered through nasal drops or as an injectable solution.
Mechanisms of Semax
Semax is thought to regulate the levels of neurotransmitters like serotonin and dopamine, providing a balanced mood and better focus. It may also increase BDNF (Brain-Derived Neurotrophic Factor), which is essential for brain health.
Scientific Studies Supporting Semax
Research on Semax is promising but limited. Animal studies have shown enhanced memory and learning capabilities, and some human trials indicate benefits in mental performance and stress resilience.
Recommended Dosages and Administration Methods
Semax is usually administered as a nasal spray with dosages ranging from 0.25 to 1 mg per day. As always, consult a healthcare provider for personalized advice.
Potential Risks and Side Effects
Reported side effects are minimal but may include fatigue and mild gastrointestinal disturbances. The long-term safety of Semax is not well-studied, so caution is advised.
Selank
Selank is another peptide that has been studied for its potential anxiolytic and cognitive-enhancing effects. It is often administered through a nasal spray for ease of use.
Mechanisms of Selank
Selank modulates the expression of certain neurotransmitters and has a balancing effect on the immune system. Its calming effects make it unique among nootropics, which often focus on boosting alertness and energy.
Scientific Studies Supporting Selank
Animal studies and limited human trials suggest that Selank may improve memory and attention while reducing anxiety. However, much like Semax and Noopept, more research is needed to confirm its efficacy.
Recommended Dosages and Administration Methods
Selank is usually administered as a nasal spray with a typical dosage ranging from 250–750 mcg per day. Consultation with a healthcare provider is strongly recommended.
Potential Risks and Side Effects
Selank is generally well-tolerated, with few reported side effects. However, as with all peptides, the long-term safety profile remains unclear.
References

[1] Peptides vs Nootropics- Best Way to Improve Cognitive Function
[2] How to Improve Brain Health and Cognition with Peptides
[3] Peptides Acting as Cognitive Enhancers
[4] Peptides Acting as Cognitive Enhancers
[5] Peptide Helps Improve Learning And Memory