The Role of B Vitamins in Brain Health: Beyond Basic Nutrition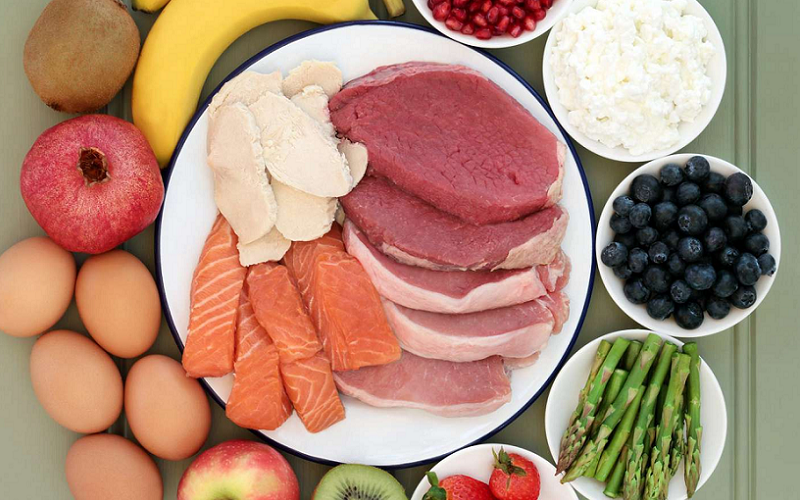 Nootropics, commonly known as "brain boosters," have garnered increasing attention as more individuals seek to optimize their cognitive functions and overall brain health. Among the various compounds that hold promise in this realm, B vitamins stand out—not just as foundational elements of our diet but as crucial players in neural processes. While many are familiar with the traditional roles of B vitamins in energy production and cell metabolism, few are aware of their profound impact on the brain, from neurotransmitter synthesis to neuroprotection.
Understanding B Vitamins: A Brief Overview
In the vast world of vitamins and minerals, B vitamins hold a special place. Often hailed as the energy-boosting stars of our diet, these vitamins play a role in many of our body's essential functions. But before delving into their unique connection to brain health, it's vital to gain a foundational understanding of what B vitamins are, their various types, and why they're indispensable to our general nutrition.
Origins and Natural Sources
B vitamins are water-soluble nutrients found naturally in various foods. Unlike fat-soluble vitamins, which are stored in the body's fat tissue, water-soluble vitamins need to be replenished regularly through our diet as they are excreted in urine. These vitamins are abundant in whole foods, primarily derived from plants and animals.
Some common sources of B vitamins include:
Whole grains (like oats and brown rice)
Legumes (such as beans and lentils)
Meats (especially organ meats like liver)
Eggs and dairy products
Leafy greens and other vegetables
Nuts and seeds
Seafood, especially shellfish
Including a diverse range of these foods in our diet ensures we receive an ample supply of various B vitamins.
Key Types of B Vitamins
While we often refer to "B vitamins" as if it's a single nutrient, this category encompasses several distinct vitamins, each with its unique functions and benefits. Here's a quick rundown:
B1 (Thiamine): Crucial for converting food into energy, it aids in carbohydrate metabolism and supports nerve cell function.
B2 (Riboflavin): Supports energy production and aids in the metabolism of fats and drugs.
B3 (Niacin): Plays a role in DNA repair, and the production of steroid hormones in the adrenal gland.
B5 (Pantothenic Acid): Necessary for synthesizing coenzyme-A and thus, vital for fatty acid metabolism.
B6 (Pyridoxine): Important for amino acid, glucose, and lipid metabolism. It also plays a role in neurotransmitter synthesis.
B7 (Biotin): Assists in the metabolism of carbohydrates and fats.
B9 (Folic Acid): Fundamental for the formation of DNA & RNA and involved in amino acid metabolism.
B12 (Cobalamin): Essential for neurological function and DNA synthesis. It works with B9 to form red blood cells.
Importance in General Nutrition
B vitamins are instrumental in ensuring our body functions at its best. They play a pivotal role in cell metabolism, aiding in the processes that convert food into energy. When we think of feeling energized after a meal, it's the B vitamins hard at work facilitating that energy conversion. Moreover, these vitamins also support the body in building blood cells, hormones, and neural chemicals [1].
A deficiency in any of these vitamins can lead to a host of issues ranging from fatigue and weakness to severe neurological disorders. For instance, a lack of B12 or Folic Acid can lead to anemia, while a deficiency in B1 can result in beriberi, a condition characterized by muscle weakness and nerve damage.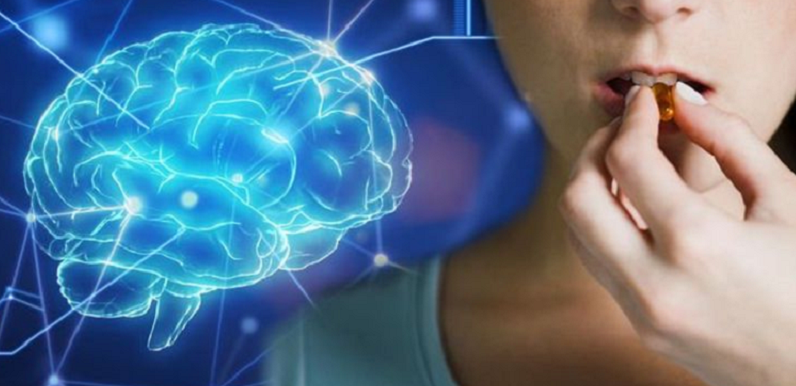 B Vitamins and Brain Health: A Deep Dive
While B vitamins have been celebrated for their role in general health and metabolic processes, their intricate relationship with the brain remains a topic less explored. Our cognitive functions, mood, memory, and even our very neural integrity can be influenced by these vitamins.
Role of B Vitamins in Neurotransmitter Synthesis
Neurotransmitters are the brain's chemical messengers, ensuring communication between neurons. They play a vital role in dictating our mood, motivation, and overall cognitive functioning. B vitamins have a direct influence on the synthesis of these crucial chemicals.
B6 (Pyridoxine) and Neurotransmitter Production
Vitamin B6, also known as pyridoxine, is intimately involved in the production of several neurotransmitters, including serotonin, dopamine, and gamma-aminobutyric acid (GABA). These neurotransmitters regulate various mental processes and emotional states. For instance, serotonin is often termed the 'feel-good' neurotransmitter, playing a pivotal role in mood regulation and feelings of well-being [2].
B12 (Cobalamin) and Nerve Function
Vitamin B12, or cobalamin, is crucial for maintaining the health of the nervous system. It aids in the formation of the myelin sheath, a protective covering around nerve fibers that ensures the rapid transmission of neural signals. A deficiency in B12 can damage this myelin sheath, slowing down or disrupting neural communication, leading to symptoms ranging from fatigue and weakness to severe neurological damage.
Cognitive Function and Memory
Our ability to think clearly, learn new information, and remember past events is vital for daily functioning. B vitamins have been found to play a role in these areas, influencing how well our brain can perform these tasks.
Folic Acid (B9) and Cognitive Decline
Folic Acid, or vitamin B9, has been the subject of numerous studies concerning cognitive health. There's increasing evidence suggesting that adequate levels of folic acid in the body can help combat age-related cognitive decline. Additionally, deficiency in folic acid can lead to elevated levels of homocysteine, an amino acid associated with a higher risk of neurodegenerative diseases like Alzheimer's.
B1 (Thiamine) and Brain Glucose Metabolism
Our brain runs primarily on glucose. Thiamine or Vitamin B1 plays a fundamental role in the metabolism of sugars in the body. By ensuring that the brain gets its energy efficiently, B1 supports cognitive processes and overall neural function. Deficiency in thiamine can lead to Wernicke-Korsakoff syndrome, a serious neurological disorder characterized by confusion, coordination issues, and memory problems.
B Vitamins and Mood Regulation
While external factors and experiences play a substantial role in determining our mood, the brain's biochemistry is equally influential. B vitamins, with their role in neurotransmitter synthesis and function, can significantly impact emotional well-being [3].
B3 (Niacin) and Serotonin Synthesis
Niacin, or vitamin B3, plays a role in producing tryptophan, an amino acid precursor to serotonin. As discussed earlier, serotonin is integral to mood regulation. Consequently, adequate niacin levels are essential to support positive mood states and emotional balance.
B5 (Pantothenic Acid) in Stress Response
Often termed the "anti-stress" vitamin, B5 or pantothenic acid is integral for the production of stress-related hormones in the adrenal glands. By supporting the body's physiological response to stressors, B5 can indirectly influence our emotional responses and overall mood.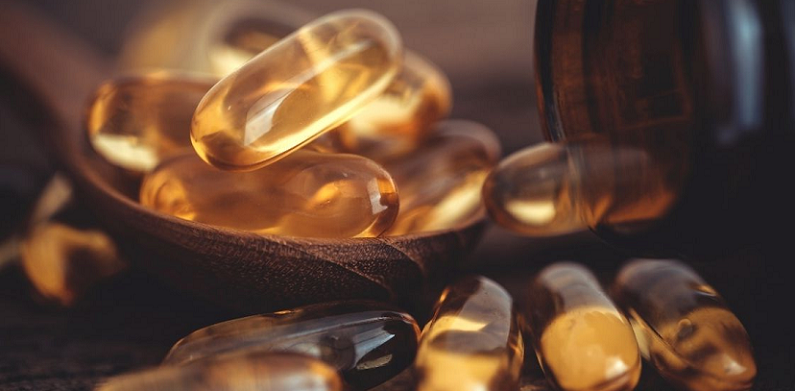 B Vitamins in Neuroprotection and Repair
Our brain, with its billions of neurons, is a dynamic and vulnerable organ. Over time, various internal and external factors can inflict damage, potentially leading to degenerative conditions or cognitive decline. Fortunately, nature has provided tools for protection and repair, and among these, B vitamins emerge as potent guardians of neural health. By understanding their roles in neuroprotection and cellular repair, we gain insights into another dimension of their benefits.
Role in Reducing Homocysteine Levels
Homocysteine is an amino acid found in the blood, which, in high concentrations, has been linked to a higher risk of stroke, Alzheimer's disease, and other forms of dementia. Research indicates that certain B vitamins play a vital role in regulating its levels.
Folic acid (B9), Vitamin B6 (pyridoxine), and Vitamin B12 (cobalamin) are instrumental in the metabolism of homocysteine. They help convert homocysteine back into methionine, another amino acid, or into cysteine, thereby preventing its accumulation. Regular intake of these B vitamins, either through diet or supplementation, has been associated with reduced homocysteine levels, potentially providing a protective measure against certain neurological disorders.
Protection against Brain Atrophy
Brain atrophy, the loss of neurons and the connections between them, is a natural part of aging but can be exacerbated in certain neurodegenerative conditions. Recent research has unveiled a promising connection between B vitamins and a reduction in the rate of brain atrophy.
One groundbreaking study found that individuals with elevated homocysteine levels who received supplementation of B6, B12, and Folic Acid experienced a slower rate of brain shrinkage compared to those on a placebo. This suggests that maintaining optimal levels of these vitamins could have protective effects against age-related brain volume loss [4].
Support in Myelin Sheath Formation
The myelin sheath is a protective layer that covers our nerve fibers, ensuring effective and rapid transmission of neural signals. Any damage or degradation to this sheath can disrupt communication between neurons, leading to a range of neurological symptoms.
Vitamin B12, or cobalamin, is a pivotal player in the formation and maintenance of the myelin sheath. It supports the metabolic processes that create this protective covering, ensuring nerve fibers remain insulated. A deficiency in B12 can lead to demyelination, where the myelin sheath becomes damaged, resulting in conditions such as neuropathy and, in severe cases, irreversible neurological damage.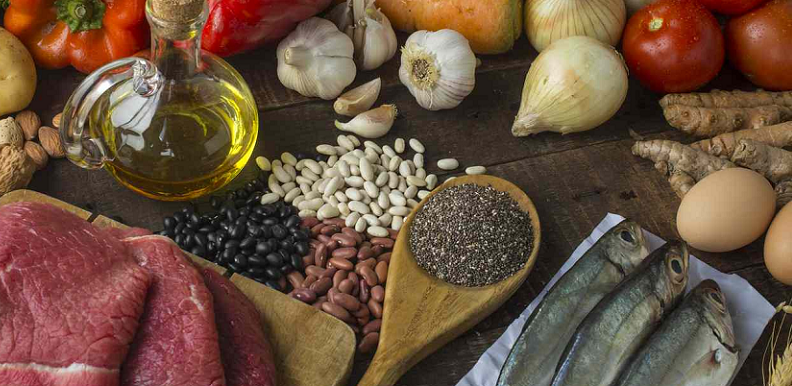 B Vitamins Supplementation and Dosage for Brain Health
B vitamins are crucial for various aspects of our brain health, as we've explored throughout this article. For many, obtaining the optimal amounts of these vitamins solely from their diets might pose a challenge, especially with certain dietary restrictions or lifestyle choices. This brings us to the topic of supplementation — a potential avenue to ensure we're getting the required amounts of these essential nutrients.
Why Consider Supplementation?
There are myriad reasons individuals might turn to supplementation for their B vitamin intake:
Dietary Restrictions
Vegetarians or vegans might struggle to get adequate Vitamin B12, primarily found in animal products. Similarly, those on restricted diets might miss out on other B vitamins.
Age-Related Absorption Issues
As we age, our body's ability to absorb certain vitamins, particularly B12, can diminish. Older adults might benefit from a B12 supplement to compensate for this decreased absorption capacity [5].
Specific Health Conditions
Conditions such as pernicious anemia or certain gastrointestinal disorders can impact B vitamin absorption. People with these conditions might require additional supplementation under medical advice.
Recommended Dosages
It's essential to note that while B vitamins are water-soluble and excess amounts are generally excreted through urine, exceedingly high doses can still pose health risks. It's crucial to adhere to recommended dosages and always consult with a healthcare professional before beginning supplementation.
Here's a general guideline for recommended daily allowances (RDA) for adults, but individual needs might vary:
B1 (Thiamine): 1.2 mg for men; 1.1 mg for women
B2 (Riboflavin): 1.3 mg for men; 1.1 mg for women
B3 (Niacin): 16 mg for men; 14 mg for women
B5 (Pantothenic Acid): 5 mg (no gender distinction)
B6 (Pyridoxine): 1.3-1.7 mg (varies with age and gender)
B7 (Biotin): 30 mcg
B9 (Folic Acid): 400 mcg
B12 (Cobalamin): 2.4 mcg
Potential Side Effects and Considerations
While B vitamins are generally safe, particularly when consumed through natural food sources, high-dose supplements can lead to potential side effects:
Niacin Flush
High doses of Niacin (B3) can result in a "flushing" reaction, characterized by skin reddening, itching, or even rashes.
Nerve Damage
Extremely high doses of Pyridoxine (B6) over extended periods can potentially cause nerve damage, leading to numbness or muscle weakness.
Interactions with Medications
Certain medications can interact with B vitamins. For instance, B6 can interfere with specific drugs like anticonvulsants or chemotherapy medications.
References

[1] B Vitamins and the Brain: Mechanisms, Dose and Efficacy
[2] A Harvard nutritionist shares the No. 1 vitamin that keeps her brain 'young and healthy'
[3] B Vitamins and the Aging Brain Examined
[4] B vitamins: in depth
[5] Vitamin B-12 and depression: Are they related?