The Role of Lion's Mane in Managing ADHD Symptoms
Attention-Deficit/Hyperactivity Disorder (ADHD) is a neurological condition that affects millions globally, characterized by symptoms such as inattention, hyperactivity, and impulsivity. While conventional treatments primarily involve medication and behavioral therapies, the quest for natural alternatives has brought nootropics into the spotlight. Nootropics, often referred to as 'smart drugs' or cognitive enhancers, are gaining traction for their potential to improve various aspects of mental function. Among these, the Lion's Mane mushroom, a revered natural supplement, stands out for its unique properties.
Lion's Mane – a traditional remedy turned modern nootropic – has an emerging role in managing ADHD symptoms. Here we examine its neuroprotective and cognitive-enhancing properties that might offer new hope for those seeking alternative or complementary ADHD treatments.
Introduction to ADHD and Lion's Mane Mushroom
Attention-Deficit/Hyperactivity Disorder, commonly known as ADHD, is a complex and multifaceted neurological condition that affects a significant portion of the population. Traditionally managed through a combination of medication and behavioral therapies, ADHD presents unique challenges in both diagnosis and treatment.
In recent years, the exploration of natural alternatives has gained momentum, particularly in the realm of cognitive health and wellness. Nootropics, substances known for their cognitive enhancing properties, have emerged as a potential ally in this quest. Among these, Lion's Mane mushroom stands out for its intriguing benefits.
Explanation of ADHD (Attention-Deficit/Hyperactivity Disorder)
ADHD is characterized by a pattern of behavior that includes difficulty maintaining attention, hyperactivity, and impulsive actions. It affects individuals across various age groups, often leading to challenges in academic, occupational, and social settings. The symptoms of ADHD can vary widely from person to person, making it a condition with many faces and complexities. Understanding ADHD is crucial to appreciate the potential role of nootropics like Lion's Mane in its management.
Overview of Nootropics and Their Potential Benefits
Nootropics, also known as smart drugs or cognitive enhancers, are substances that purport to improve cognitive function, particularly executive functions, memory, creativity, or motivation, in healthy individuals. The concept of nootropics isn't new; it spans both ancient traditional medicines and modern pharmacology. These substances range from well-known stimulants like caffeine to herbal supplements like ginkgo biloba, and more recently, to the lesser-known but increasingly popular Lion's Mane mushroom [1].
Introduction to Lion's Mane Mushroom as a Nootropic
Lion's Mane mushroom, scientifically known as Hericium erinaceus, is a distinctive fungus noted for its long, flowing, white tendrils that resemble a lion's mane. Used for centuries in traditional Eastern medicine, recent scientific studies have started to uncover its potential benefits for brain health.
As a nootropic, Lion's Mane is unique in its ability to stimulate the production of nerve growth factors, potentially aiding in cognitive function, neural repair, and overall brain health. This introduction to Lion's Mane sets the stage for a deeper exploration of its role in managing ADHD symptoms, a topic of growing interest and importance in the field of cognitive health.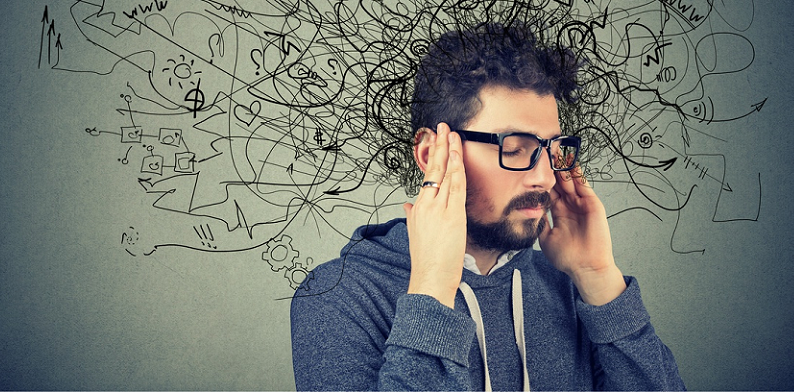 Understanding Lion's Mane Mushroom
To fully appreciate the potential of Lion's Mane mushroom in the management of ADHD, it is essential to explore its history, composition, and how it interacts with the brain. This understanding lays the groundwork for comprehending its possible role in cognitive health, particularly in relation to ADHD.
Historical Background and Use of Lion's Mane Mushroom
Lion's Mane mushroom, or Hericium erinaceus, is not just a recent discovery in the world of natural health. Its use dates back centuries in Eastern medicine, particularly in China and Japan. Traditionally, it was revered for its ability to enhance brain function and promote longevity. Lion's Mane was often consumed by Buddhist monks to enhance focus during meditation. This historical use, steeped in tradition, provides an intriguing backdrop to its modern applications in cognitive health and nootropic supplements [2].
Key Components and Nutritional Profile of Lion's Mane Mushroom
The Lion's Mane mushroom is distinguished not only by its unique appearance but also by its rich composition of bioactive substances. It contains a variety of polysaccharides, including beta-glucans, which are known for their immune-boosting properties. Additionally, it is a source of hericenones and erinacines, compounds that stimulate the production of nerve growth factors in the brain. These substances are believed to be behind many of the cognitive benefits attributed to Lion's Mane. The mushroom is also rich in antioxidants and has a high nutritional value, providing essential amino acids, minerals, and vitamins.
Lion's Mane Mechanism of Action in the Brain
The real intrigue of Lion's Mane lies in how it interacts with the brain. Its active compounds, hericenones and erinacines, are known to cross the blood-brain barrier, a rare and valuable trait for neurotropic substances. Once in the brain, these compounds stimulate the production of nerve growth factor (NGF), a protein that is crucial for the growth, maintenance, and survival of neurons.
By promoting NGF production, Lion's Mane may support neurogenesis (the growth of new neurons) and help in the repair and regeneration of damaged nerve cells. This mechanism is particularly relevant for ADHD, as improved neural function and connectivity could potentially alleviate some of the symptoms associated with the disorder.
Lion's Mane and ADHD
With the understanding of Lion's Mane mushroom's unique properties and its impact on brain health, we now turn our focus to its specific role in managing ADHD symptoms. This section explores how the neurotrophic and cognitive-enhancing effects of Lion's Mane might align with the needs of individuals with ADHD.
Overview of ADHD Symptoms and Challenges
ADHD, characterized by symptoms like inattention, hyperactivity, and impulsivity, presents a variety of challenges in daily life. These can manifest as difficulty focusing, poor memory, impulsiveness, and emotional dysregulation, impacting educational, professional, and social interactions. The complexity of ADHD lies in its diverse symptomatology and the way it varies from person to person, making a one-size-fits-all approach to treatment challenging [3].
How Lion's Mane May Help Manage ADHD Symptoms
Cognitive Enhancement
One of the primary benefits of Lion's Mane is its potential to enhance cognitive functions. For individuals with ADHD, struggles with focus, concentration, and memory are common. The neurotrophic effects of Lion's Mane, particularly its ability to stimulate NGF production, may support cognitive processes such as attention and memory, which are often compromised in ADHD.
Neuroprotective Effects
The neuroprotective properties of Lion's Mane can be particularly beneficial for brain health. By promoting the growth and repair of nerve cells, Lion's Mane may contribute to improved neural functioning. This aspect is crucial in ADHD, where altered brain connectivity and function play a significant role.
Mood and Anxiety Regulation
ADHD is often accompanied by comorbid conditions such as anxiety and depression. The natural compounds in Lion's Mane have been found to have mood-stabilizing effects, which could be beneficial in managing the emotional aspects of ADHD. By potentially reducing anxiety and improving mood, Lion's Mane could help mitigate some of the emotional and psychological challenges associated with ADHD.
Limitations and Considerations of Lion's Mane for ADHD
While the potential of Lion's Mane in managing ADHD symptoms is promising, it is important to acknowledge the limitations and considerations. Current research, though encouraging, is still in its early stages, and more comprehensive, ADHD-specific studies are needed. Additionally, Lion's Mane should not be seen as a standalone treatment for ADHD but rather as a possible complementary approach to traditional therapies. Consulting healthcare professionals before starting any new supplement regimen is essential, especially when dealing with a complex condition like ADHD [4].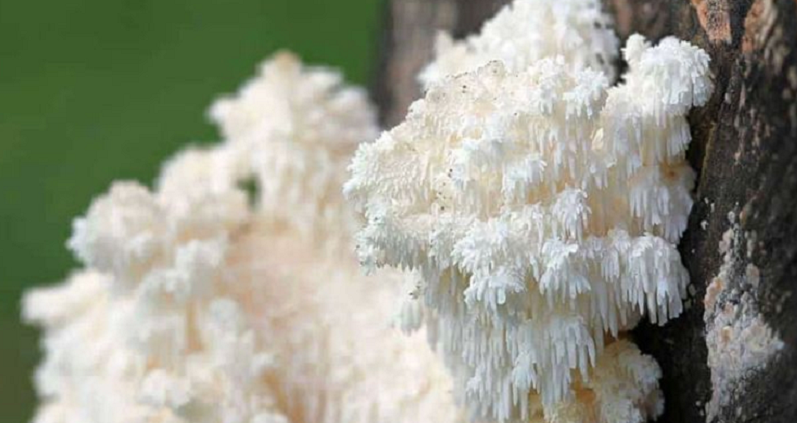 Scientific Research and Studies Involving Lion's Mane Mushroom and ADHD
The potential of Lion's Mane mushroom in managing ADHD symptoms is not just based on historical use and theoretical benefits. Recent scientific research provides a more evidence-based perspective on its effects, particularly on cognitive functions. This section delves into the key studies that shed light on the impact of Lion's Mane on brain health and its implications for ADHD.
Review of Key Studies on Lion's Mane and Cognitive Function
Several studies have focused on the cognitive-enhancing effects of Lion's Mane. For instance, a 2009 study published in "Phytotherapy Research" demonstrated that Lion's Mane could improve cognitive function in a small group of older adults with mild cognitive impairment.
Another study, featured in the "Journal of Agricultural and Food Chemistry" in 2011, explored the neuroregenerative properties of Lion's Mane, showing its potential to stimulate nerve growth and repair. These studies, while not directly focused on ADHD, highlight the mushroom's capacity to support brain health and cognitive functions, aspects that are directly relevant to managing ADHD symptoms.
Specific Lion's Mane Mushroom Findings Related to ADHD Symptoms
While direct research on Lion's Mane and ADHD is limited, insights can be gleaned from its known effects on brain function. The ability of Lion's Mane to promote neural growth and enhance cognitive abilities like memory and concentration is particularly relevant for ADHD, a disorder marked by deficits in these areas. Moreover, its potential mood-stabilizing effects could be beneficial in addressing the emotional dysregulation often seen in individuals with ADHD [5].
Limitations and Gaps in Current Research of Lion's Mane Mushroom and ADHD
Despite these promising findings, it is important to recognize the limitations and gaps in the current research. Most studies to date have been small-scale or animal-based, making it difficult to generalize the results to the broader ADHD population. Human studies specifically targeting ADHD are needed to fully understand the effects of Lion's Mane on this condition.
Furthermore, while these studies suggest potential benefits, they do not establish Lion's Mane as a definitive treatment for ADHD. They do, however, provide a strong foundation for further investigation and a rationale for considering Lion's Mane as part of a comprehensive approach to managing ADHD.
Comparing Lion's Mane to Conventional ADHD Treatments
In considering the role of Lion's Mane in managing ADHD symptoms, it's vital to compare it with conventional ADHD treatments. This comparison not only highlights the unique attributes of Lion's Mane but also provides a clearer perspective on where it might fit within the broader spectrum of ADHD management strategies.
Common Medications for ADHD and Their Side Effects
Conventional ADHD treatments primarily involve the use of stimulant medications like methylphenidate and amphetamines, as well as non-stimulants such as atomoxetine. While these medications are effective in managing the core symptoms of ADHD, they are not without side effects.
Common side effects include insomnia, decreased appetite, weight loss, increased blood pressure, and potential issues with dependency or abuse. For some individuals, these side effects can be significant, leading them to seek alternative or complementary treatment options.
Advantages of Lion's Mane as a Natural Alternative
Lion's Mane mushroom offers a different approach. As a natural supplement, it is perceived to have a lower risk of side effects compared to pharmaceutical ADHD treatments. Its potential in enhancing cognitive functions, coupled with neuroprotective and mood-regulating properties, makes it an attractive option for those seeking a more holistic approach to managing ADHD symptoms. Moreover, Lion's Mane can be integrated into the diet or taken as a supplement, offering flexibility in how it can be used.
Considerations for Integrating Lion's Mane with Traditional Therapies
While Lion's Mane presents several advantages, it's important to consider it as part of a comprehensive treatment plan for ADHD. This may involve integrating Lion's Mane with traditional medications and behavioral therapies. It's essential for individuals to consult healthcare professionals before beginning any new supplement, especially when dealing with a complex condition like ADHD. This ensures that any new treatment, including Lion's Mane, is tailored to the individual's specific needs and is used safely in conjunction with other treatments.
References

[1] The Truth About Lion's Mane, Psychedelics & Caffeine
[2] Non-Pharmacological Treatments for ADHD in Youth
[3] Lion's Mane Nootropic For ADHD : Does It Work?
[4] 7 Best Cognitive Enhancers For ADHD
[5] Lions Mane's Supplements vs Saffron In ADHD Adults