Citicoline and Cognition: Boosting Brain Power Naturally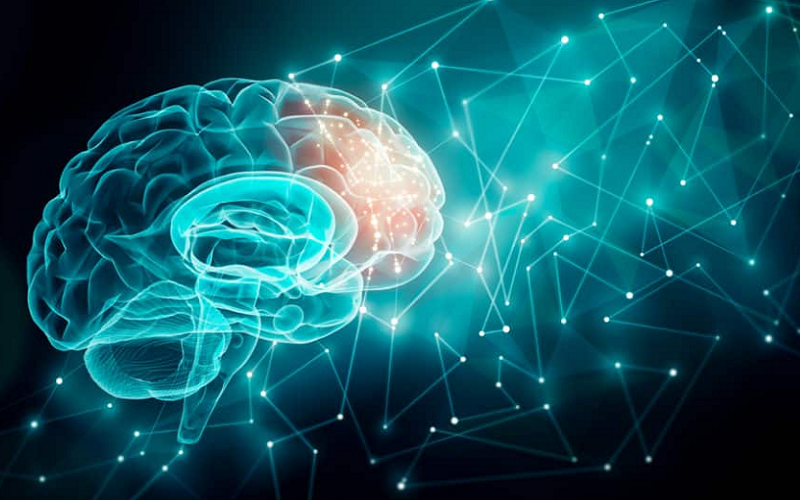 In today's fast-paced world, cognitive health is more important than ever. Whether we're juggling multiple tasks at work, studying for a critical exam, or trying to keep our memory sharp as we age, our brain's performance is pivotal. Enter the world of nootropics, compounds specifically tailored to enhance our brain's potential. Among the myriad of natural nootropics available, Citicoline stands out as a powerful ally for our cognition.
What is Citicoline?
Citicoline, also known as CDP-choline (cytidine diphosphate-choline), was initially discovered as an intermediary in the synthesis of phosphatidylcholine, a primary component of cellular membranes. Its history in medical research dates back several decades, with initial studies focusing on its role in cellular health and membrane integrity. Over time, researchers began to uncover its potential benefits for brain health, leading to its recognition as a valuable nootropic.
Chemical Structure and Function of Citicoline
On a molecular level, Citicoline is composed of cytidine and choline, linked together by a diphosphate bridge. When ingested, it's broken down in the intestines into these two components. Once they cross the blood-brain barrier, they are re-synthesized into Citicoline within the brain cells. This unique structure allows Citicoline to play a dual role: providing both choline (a precursor to the neurotransmitter acetylcholine) and cytidine (which later gets converted to uridine). Together, these molecules support neurotransmission, cellular membrane formation, and neuron protection, underlying its cognitive enhancement properties.
Common Sources and Forms of Citicoline
While the human body naturally produces Citicoline in small amounts, additional supplementation can be beneficial for cognitive health. Citicoline is typically sourced synthetically for supplementation purposes. It's available in various forms, including capsules, powders, and even liquid solutions. Many nootropic blends or brain health supplements may include Citicoline as a primary ingredient, often combined with other cognitive enhancers to amplify its effects.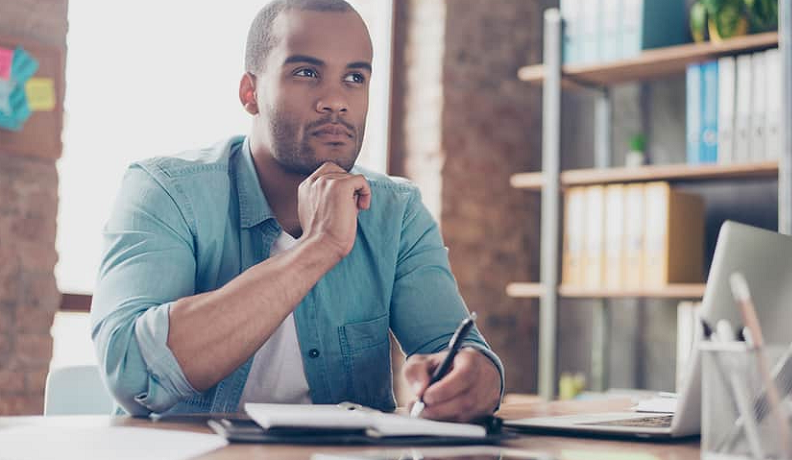 How Citicoline Works to Boost Brain Power
As the intricacies of our brain continue to fascinate and elude researchers, the mechanisms through which nootropics enhance its functions remain a topic of great interest. Citicoline, with its multi-faceted roles in brain health, offers a profound insight into the world of natural cognitive boosters.
Cellular Mechanisms
At the core of Citicoline's influence lies its cellular interactions. To grasp the breadth of its impact, we need to explore the primary pathways and processes it touches upon.
Phosphatidylcholine Production
Citicoline plays a foundational role in the creation of phosphatidylcholine, an essential phospholipid in the structure of cell membranes. The health and fluidity of these membranes directly impact the efficiency of neural communications. By enhancing phosphatidylcholine synthesis, Citicoline ensures that neurons can transmit signals rapidly and efficiently, laying the groundwork for improved cognitive functions like sharp memory and attentive focus [1].
Acetylcholine Release
Beyond its structural contributions, Citicoline has a pivotal role in neurotransmission. Acting as a precursor, it provides the brain with choline, which is then utilized to produce the neurotransmitter acetylcholine. This particular neurotransmitter is indispensable for cognitive functions, especially those related to memory and attention. By facilitating the production of acetylcholine, Citicoline helps sharpen the brain's cognitive processes and responsiveness.
Effects on Neurotransmission
With its cellular impact established, it's crucial to understand that Citicoline's reach extends further into the realm of neurotransmission. Its influence is not limited to acetylcholine alone.
Citicoline's presence in the brain has been linked to the modulation of several neurotransmitters, including dopamine and norepinephrine. These neurotransmitters, integral to mood and motivation, can influence a spectrum of cognitive attributes from focus to emotional well-being. By supporting a balanced neurotransmitter environment, Citicoline can lead to heightened mental clarity and an uplifted mood.
Promotion of Brain Plasticity
Arguably one of the most exciting facets of the brain is its ability to adapt, grow, and reshape itself—a phenomenon termed neuroplasticity. Citicoline's role in the synthesis of phosphatidylcholine indirectly fosters an environment conducive to this adaptability. By ensuring cell membrane health and promoting a balanced neurotransmitter landscape, Citicoline aids the brain in forming new neural connections. This adaptability is not only key for learning and memory but also for recovery and resilience in the face of cognitive challenges [2].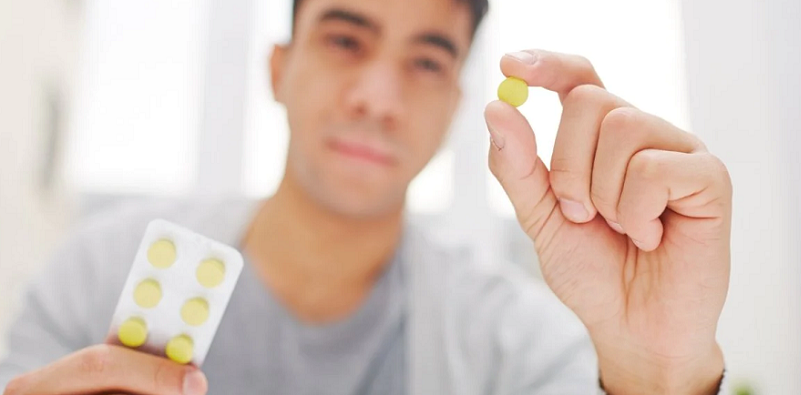 Proven Benefits of Citicoline for Cognition
While the mechanisms of Citicoline's actions within the brain provide a theoretical foundation, the tangible benefits observed in various studies bring its potency to light. Harnessing its multifaceted interactions within the brain, Citicoline offers a myriad of cognitive advantages that span across different domains of mental function.
Memory Enhancement
Memory, a cornerstone of our cognitive capabilities, can often be the first to suffer due to age, stress, or other neurological challenges. Citicoline has demonstrated a remarkable ability to support and enhance memory functions in several studies.
Research involving both elderly individuals and younger subjects has shown that regular Citicoline supplementation can lead to improvements in various aspects of memory. From short-term recall to long-term memory consolidation, Citicoline offers a natural avenue to bolster one's ability to remember and recollect.
Improved Focus and Concentration
In an era dominated by distractions, maintaining prolonged focus and sharp concentration can be challenging. This is where Citicoline steps in with its unique set of benefits.
By modulating neurotransmitters such as acetylcholine and dopamine, Citicoline fosters an environment conducive to attentive focus. Users often report heightened levels of concentration, making tasks that require sustained attention, like reading or problem-solving, more manageable and less taxing [3].
Protection Against Cognitive Decline
One of the most promising areas of Citicoline research lies in its potential to act as a shield against cognitive decline. Aging, neurodegenerative conditions, or traumatic brain injuries can lead to diminished cognitive abilities, impacting the quality of life.
Several studies have indicated that Citicoline can not only slow the progression of cognitive decline in conditions like Alzheimer's and other forms of dementia but also support brain recovery after traumatic injuries. Its role in promoting neuroplasticity and maintaining cellular integrity positions it as a valuable tool in the fight against cognitive deterioration.
Synergistic Effects with Other Nootropics
While Citicoline on its own presents a plethora of benefits, its true potential shines when combined with other cognitive enhancers. Its synergistic effects with compounds like racetams or even natural nootropics like Bacopa Monnieri amplify cognitive enhancement. By boosting acetylcholine levels and promoting cellular health, Citicoline can enhance the efficacy of other nootropics, making it a favored component in many cognitive enhancement stacks [4].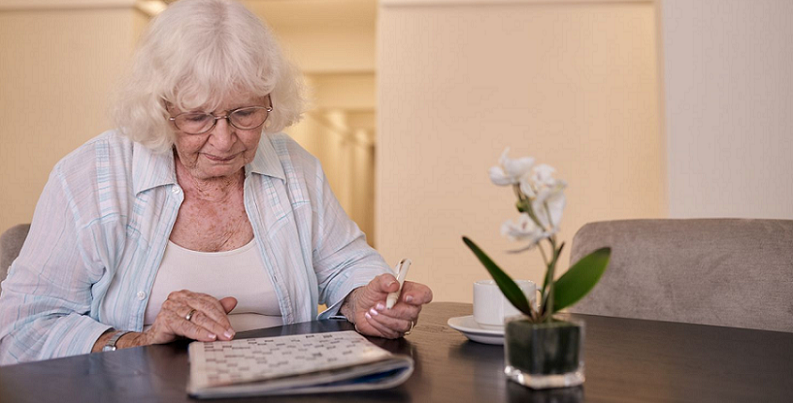 Citicoline Recommended Dosage and Potential Side Effects
While Citicoline has firmly established itself as a potent cognitive enhancer, like any substance, its efficacy is closely linked to the dosage. Moreover, understanding potential side effects is crucial for those considering supplementation.
Suggested Dosage of Citicoline
Determining the right dosage is vital to harness the full benefits of Citicoline without overburdening the system. Various studies have examined its impact at different dosage levels, giving us insights into what's effective and safe.
General Cognitive Enhancement
For those looking to boost cognitive functions like memory, focus, and concentration, a typical recommended dosage lies between 250mg to 500mg per day. This dosage range has been shown to provide a noticeable uplift in cognitive abilities for many individuals.
Cognitive Decline and Neurological Conditions
For those aiming to combat cognitive decline or support recovery from neurological conditions or injuries, higher doses might be required. In such cases, research has often utilized doses ranging from 500mg to 2000mg daily. However, it's essential to consult with a healthcare professional before embarking on high-dosage supplementation [5].
Potential Side Effects of Citicoline
While Citicoline is generally considered safe and well-tolerated, some individuals might experience side effects, especially if taken in large quantities or without following recommended guidelines.
Digestive Disturbances
Some users have reported minor digestive issues like stomach pain, nausea, or diarrhea when starting Citicoline supplementation. Typically, these symptoms are transient and resolve as the body adapts.
Headaches
An occasional side effect reported is a headache, possibly due to the modulation of neurotransmitter levels in the brain. Adjusting the dosage or taking Citicoline alongside food may help alleviate this issue.
Insomnia and Overstimulation
Given Citicoline's role in enhancing focus and alertness, some individuals might find it overstimulating, leading to difficulties falling asleep. To mitigate this, it's advisable to take Citicoline earlier in the day.
Hypotension (Low Blood Pressure)
There have been isolated reports of Citicoline leading to a slight drop in blood pressure in certain individuals. Those with known hypotension or on blood pressure medications should exercise caution and possibly consult a physician.
References

[1] Role of Citicoline in Patients With Mild Cognitive Impairment
[2] Is Citicoline Effective in Preventing and Slowing Down Dementia?
[3] Citicoline in Vascular Cognitive Impairment and Vascular Dementia After Stroke
[4] Citicoline
[5] Citicoline in the Treatment of Cognitive Impairment