The Unsung Heroes of Brain Health: Lesser-Known Vitamins and Minerals That Boost Cognition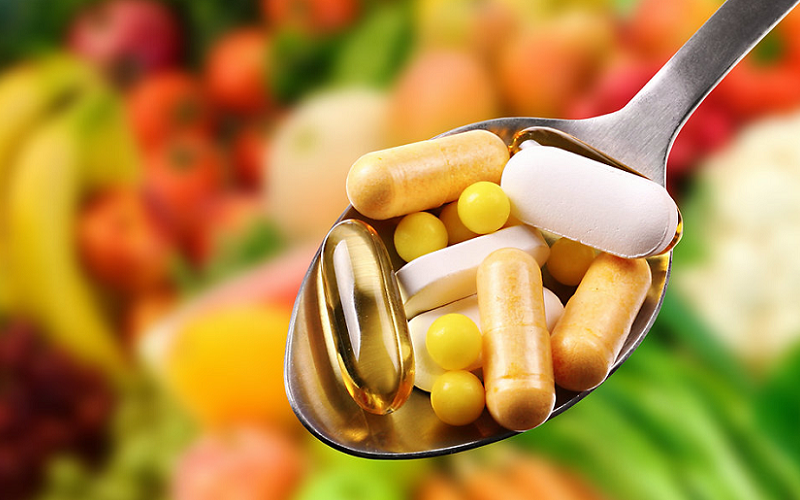 In the bustling realm of brain health, certain powerhouses like Omega-3s and vitamin B12 often steal the spotlight. Yet, behind the curtains of popular cognition enhancers lies a roster of unsung heroes – vitamins and minerals that, despite their lesser fame, play pivotal roles in maintaining and even boosting our cognitive prowess. From aiding memory to sharpening focus, these lesser-known nutrients form the bedrock of optimal brain function. Here we examine the world of these underestimated champions, unearthing the vital contributions they make to our mental wellbeing.
The Often Overlooked Role of Vitamins and Minerals
The journey to enhance cognitive abilities often sees individuals venturing down paths adorned with flashy nootropics, synthetic brain enhancers, and popular supplements. While these may indeed offer benefits, the fundamental importance of basic nutrition in supporting brain health can't be understated. Before diving into the specifics of these overlooked vitamins and minerals, let's understand the broader context in which they've been shadowed.
Overshadowing of Vitamins by Commercial Nootropics
The rise of commercial nootropics in recent years has brought with it a fascination for quick fixes and potent brain enhancers. Pills that promise improved memory, heightened focus, and increased mental clarity are undeniably attractive. It's not surprising that they've garnered widespread attention from both the scientific community and the general public. However, in this race for cognitive enhancement, the foundational role of certain vitamins and minerals in supporting optimal brain function has been, more often than not, relegated to the background.
Foundation of Brain Health and Nutrition
True brain health is an intricate tapestry woven from various threads, among which diet and nutrition stand paramount. While nootropics might offer temporary boosts, vitamins and minerals provide the building blocks that our brains need for long-term function and health. For instance, the right balance of minerals can ensure that our neurons fire efficiently, while certain vitamins play roles in the synthesis of neurotransmitters or the maintenance of neural structures. The fundamental processes these nutrients support form the very essence of our cognitive abilities – from memory and learning to decision-making and emotional regulation.
It's essential to recognize that while commercial nootropics may offer significant benefits, they should complement, not replace, the foundational support provided by a well-rounded diet rich in these unsung vitamins and minerals.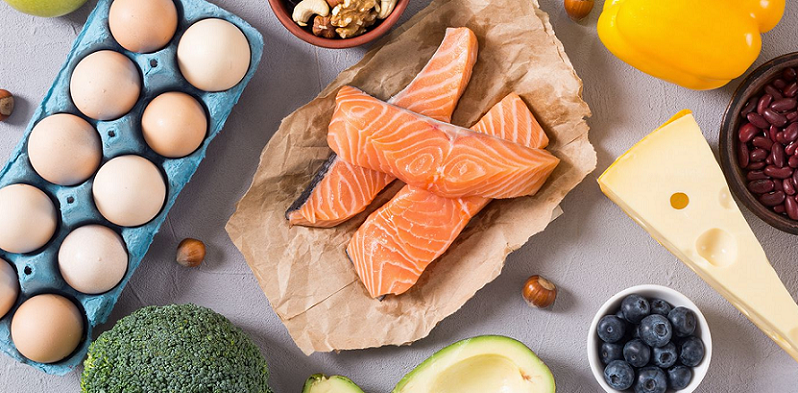 Lesser-Known Vitamins That Support Brain Health
While many are familiar with the cognitive benefits of vitamins like B12 or D, the vast realm of nutrition holds several unsung heroes vital for brain health. These lesser-known vitamins, though not making headlines as frequently, provide crucial support to various aspects of cognition, from memory enhancement to mood regulation.
Vitamin K
Often associated with blood clotting, Vitamin K plays a much broader role in our health than one might initially think.
Vitamin K Role in Brain Health
Beyond its renowned role in coagulation, Vitamin K has been linked to supporting brain health in several ways. It is involved in the synthesis of sphingolipids, a class of lipids that is vital for maintaining the integrity of cell membranes in the brain. Moreover, there's growing evidence suggesting that adequate Vitamin K levels can aid in protecting neurons from oxidative stress and inflammation. Some studies even hint at its potential in supporting cognitive functions and reducing the risk of neurodegenerative diseases [1].
Key Dietary Sources of Vitamin K
While leafy green vegetables like kale, spinach, and broccoli are prominent sources of Vitamin K, it can also be found in fish, meat, and eggs. Incorporating a mix of these foods into your diet can help ensure you receive a healthy dose of this pivotal vitamin.
Vitamin P (Bioflavonoids)
While not a single vitamin, the term "Vitamin P" often refers to a group of plant compounds known as bioflavonoids, which have attracted interest due to their potential neuroprotective properties.
Antioxidant Properties and Benefits of Vitamin P
Bioflavonoids are potent antioxidants that help combat free radicals in the body. In the brain, these free radicals can cause oxidative stress, potentially leading to cell damage. By neutralizing these harmful compounds, bioflavonoids help protect brain cells, thereby playing a role in preventing cognitive decline.
Vascular Health and Vitamin P's Impact on the Brain
One of the less acknowledged roles of bioflavonoids is their contribution to vascular health. They aid in strengthening capillaries, ensuring optimal blood flow. Since our brain is an energy-hungry organ requiring a constant blood supply, robust vascular health is critical for cognitive function [2].
Best Dietary Sources of Vitamin P
Citrus fruits like oranges, lemons, and grapefruits are rich in bioflavonoids. Other sources include berries, onions, teas, and even red wine. A diet diverse in fruits and vegetables will likely cover your bioflavonoid needs.
B-Vitamins Beyond B12
While B12 is a superstar in the world of cognitive health, the B-vitamin family hosts other members that deserve equal limelight.
The Full Spectrum of B Vitamins
Each B-vitamin has its unique role in brain health. For instance, Vitamin B6 is crucial for neurotransmitter synthesis, while B5, or pantothenic acid, is essential for producing energy in brain cells. Together, they ensure the smooth operation of numerous neural processes.
Spotlight on Folic Acid (B9) and Cognitive Function
Folic Acid, or Vitamin B9, is renowned for its role in fetal brain development. However, its significance extends beyond that. Adequate B9 levels can combat elevated homocysteine levels, which have been associated with a higher risk of cognitive impairment and Alzheimer's disease.
Reliable Dietary Sources for B-Vitamins
While animal products like fish, poultry, and eggs are rich in B-vitamins, plant-based sources like legumes, seeds, and green leafy vegetables shouldn't be overlooked. To ensure a rounded intake, consider a diverse diet encompassing various food groups.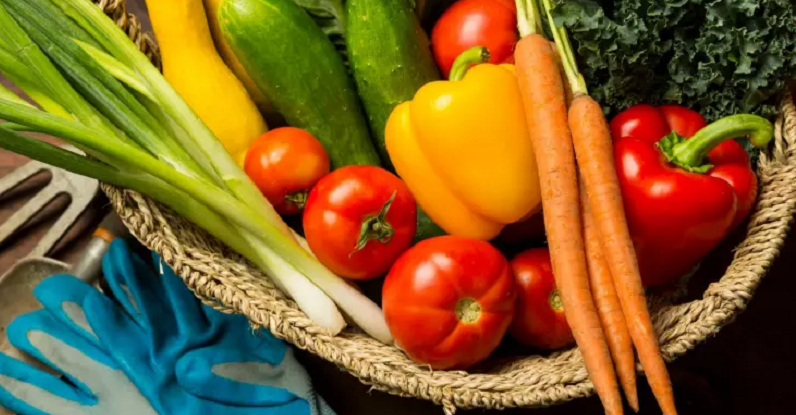 Minerals Essential for Cognition Yet Often Overlooked
While vitamins frequently capture our attention when discussing brain health, minerals are equally pivotal. These fundamental elements, though minute in quantity, play monumental roles in the orchestra of our cognitive processes. Just like a symphony missing a single instrument can feel incomplete, so can our cognition without the harmonious balance of these essential minerals.
Boron
Boron might not be the first mineral that comes to mind when pondering cognitive health, but its contribution is significant nonetheless.
Boron's Significance in Brain Health
Boron has been linked to improved cognitive performance, particularly in tasks involving motor control, attention, and short-term memory. Additionally, it plays a crucial role in the metabolism of calcium, magnesium, and phosphorus, which are all vital for optimal brain function. Some studies suggest that boron deficiency could lead to decreased brain electrical activity, hinting at its importance in neural function [3].
Prime Dietary Sources of Boron
You can ensure a sufficient intake of boron by incorporating foods like apples, pears, grapes, nuts (especially almonds), and legumes into your diet. Leafy greens and tubers like potatoes also contain boron, making it relatively easy to obtain through a balanced diet.
Lithium (in Trace Amounts)
While lithium is famously used in pharmacological doses to treat bipolar disorder, in trace amounts, it offers several brain health benefits.
Mood and Cognitive Benefits of Lithium
At micro doses, lithium is believed to promote neuronal growth, reduce inflammation, and enhance mood stabilization. Some epidemiological studies have even noted an inverse relationship between trace lithium levels in drinking water and rates of depression and suicide in certain populations. Moreover, there's growing evidence indicating its potential neuroprotective properties, particularly in preventing age-related cognitive decline.
Natural Dietary Sources of Lithium
While the exact amount of lithium in foods can vary based on soil concentration, some general sources include grains and vegetables. Drinking water can also be a source of trace lithium, depending on the region.
Manganese
Manganese, often overshadowed by its better-known counterparts like magnesium, is crucial for several brain functions.
Manganese's Role in Neurotransmitter Synthesis
Manganese is integral for the synthesis of neurotransmitters, the chemical messengers of the brain. It plays a role in the metabolism of amino acids, cholesterol, and carbohydrates, all of which are essential for the production of neurotransmitters like dopamine and serotonin. Its importance in these processes underscores its role in mood regulation and overall cognitive function [4].
Top Dietary Sources of Manganese
To ensure optimal manganese intake, include nuts and seeds (especially hazelnuts and pecans), legumes, whole grains, leafy vegetables, and teas in your diet. Not only do these foods provide manganese, but they also come packed with other nutrients beneficial for brain health.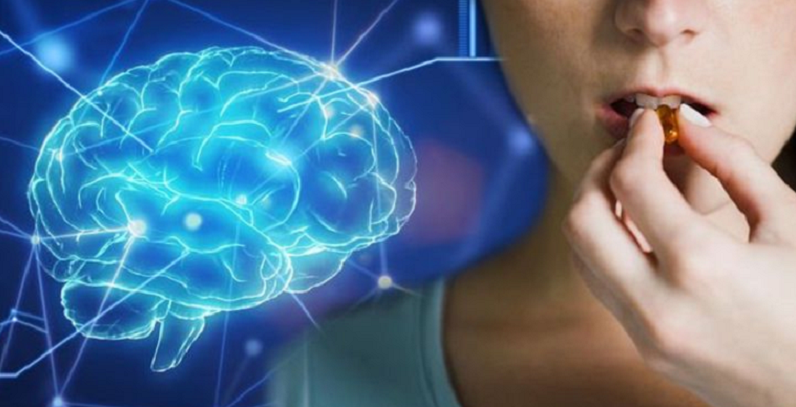 Synergistic Effects of Vitamins and Minerals
In the intricate symphony of nutrition and brain health, individual vitamins and minerals can be likened to distinct instruments. However, the real magic unfolds when they work in concert, producing harmonies that are greater than the sum of their parts. This phenomenon, known as synergy, is pivotal in the realm of nutrition. Instead of focusing solely on isolated nutrients, understanding how they collaborate can offer profound insights into achieving optimal brain health.
The Importance of Balanced Intake
Before we delve into specific synergies, it's crucial to understand the overarching significance of balanced nutrient intake.
Mutual Enhancement
Some vitamins and minerals enhance the absorption or efficacy of others. For instance, vitamin D facilitates calcium absorption, and vitamin C can enhance iron uptake from plant-based sources. This mutual enhancement implies that, sometimes, the combined intake of certain nutrients can amplify their benefits.
Preventing Imbalances
Conversely, an excessive intake of one mineral can inhibit the absorption of another. A classic example is the interplay between zinc and copper, where excessive zinc can lead to copper deficiency. Such interrelationships underscore the need for a balanced, well-rounded diet.
Nutrients Working Together for Brain Health
Now, let's explore some specific synergies that play a pivotal role in cognitive function and brain health.
Omega-3 Fatty Acids and Vitamin E
Omega-3s, particularly DHA, are vital for brain health. However, these fatty acids are susceptible to oxidative damage. Vitamin E, a potent antioxidant, protects Omega-3s from such damage, ensuring their efficacy in supporting brain function [5].
B-Vitamins Interplay
The trio of B9 (folic acid), B6, and B12 works synergistically to reduce homocysteine levels in the blood, high levels of which are associated with cognitive decline and other brain disorders.
Calcium, Magnesium, and Vitamin D
While calcium is vital for neurotransmitter release, magnesium acts as a natural calcium channel blocker, ensuring that neurons don't get overexcited, which can be damaging. Vitamin D, on the other hand, helps regulate calcium levels and ensures optimal absorption. Together, they maintain a delicate balance crucial for brain function.
Caution Against Over-Supplementation and Toxicity
While synergies can amplify benefits, they also come with a word of caution.
The Double-Edged Sword
Over-reliance on supplements can lead to imbalances, where an excess of one nutrient can inhibit the absorption or function of another. Over-supplementation poses risks, and it's essential to approach it with knowledge and caution.
The Natural Harmony in Whole Foods
Nature, in its wisdom, often packs foods with a balanced mix of vitamins and minerals. This natural combination can sometimes offer better synergistic benefits than isolated supplements. Embracing whole foods and diversifying one's diet is a safe and effective way to harness nutrient synergies.
References

[1] Vitamins and Minerals for Energy, Fatigue and Cognition
[2] How to boost your brainpower with 3 supplements
[3] Vitamin and mineral supplementation for maintaining cognitive function
[4] Vitamin Deficiency and Its Impact on Brain Health
[5] Vitamin and Mineral Supplementation for Maintaining Cognitive Functioning