L-theanine Essentials: Optimizing Dosage, Timing, and Safety of This Nootropic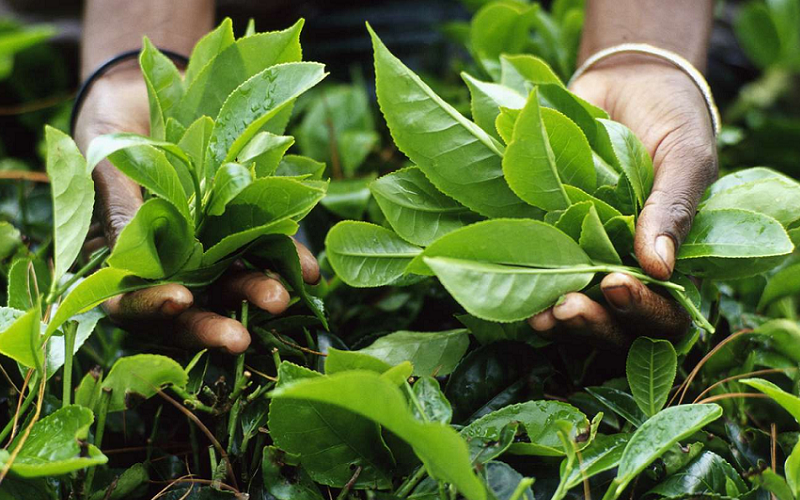 In the vast landscape of natural supplements, L-theanine stands out as a fascinating compound, capturing the attention of both scientific researchers and wellness enthusiasts alike. Extracted from the serene ambiance of tea leaves, L-theanine promises an array of cognitive and health benefits. But how should one approach its consumption? Here we explore the world of L-theanine, offering insights into its origins, uses, dosages, and necessary precautions.
What Is L-theanine?
L-theanine, a compound widely recognized for its potential cognitive and health benefits, has garnered attention among health enthusiasts and researchers alike. Derived primarily from certain plants and fungi, this amino acid has been studied for its effects on the brain and overall well-being.
Definition and Introduction to L-theanine
What Is L-theanine?
L-theanine is an amino acid primarily found in tea leaves, especially green and black tea. Unlike many other amino acids, L-theanine is not used to build proteins. Instead, it plays a unique role in various physiological processes, particularly those related to the nervous system and brain function.
Is L-theanine a Nootropic?
A nootropic is a substance that can enhance cognitive function, particularly executive functions like memory, creativity, or motivation. L-theanine fits this definition as it has been shown to promote relaxation without sedation, improve attention, and potentially enhance learning and memory. Thus, many consider L-theanine to be a nootropic.
Natural Sources of L-theanine
Sources of L-theanine
While L-theanine is most commonly associated with tea leaves, it is also found in certain fungi. Among teas, green tea tends to have the highest concentration, though it's also present in significant amounts in black and oolong teas.
L-theanine in Black Tea
Black tea, which undergoes a fermentation process, has varying amounts of L-theanine. The actual concentration can be influenced by factors like the type of tea, its processing, and growing conditions. Generally, while green tea is often emphasized for its L-theanine content, black tea is still a noteworthy source [1].
Comparison of L-theanine to Other Substances
L-theanine, given its unique properties and effects, is often compared to other herbs, amino acids, and supplements. These comparisons help individuals understand the distinct benefits of L-theanine and how it might interact or be chosen over other substances.
L-theanine vs. Ashwagandha
Both L-theanine and Ashwagandha are recognized for their potential stress-reducing properties. While L-theanine promotes relaxation by influencing certain neurotransmitters in the brain, Ashwagandha, an adaptogen, works by helping the body adapt to stress and balancing bodily functions.
L-theanine vs. L-tyrosine
L-tyrosine is another amino acid that has been studied for its cognitive benefits, especially under conditions of stress. While L-theanine primarily promotes relaxation, L-tyrosine is believed to support the production of neurotransmitters like dopamine and norepinephrine, which can help with alertness and focus.
L-theanine vs. GABA
GABA (gamma-aminobutyric acid) is a primary inhibitory neurotransmitter in the brain. L-theanine is believed to influence GABA levels, which can contribute to its calming effects. While GABA supplements aim to directly increase GABA levels, L-theanine works more subtly, offering a more balanced neurochemical effect.
L-theanine vs. Melatonin
Melatonin is a hormone known for regulating the sleep-wake cycle. While both L-theanine and melatonin can support sleep, they work in different ways. L-theanine fosters relaxation, which can help with sleep onset, while melatonin directly influences the body's internal clock to signal it's time for rest [2].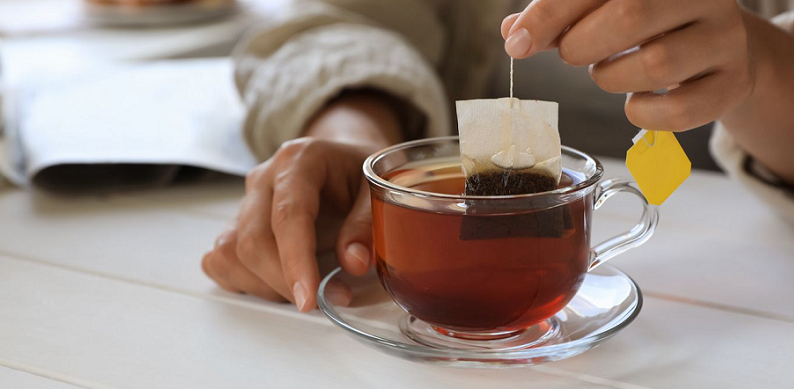 What Is L-theanine Used For?
The multifaceted benefits of L-theanine have been the subject of numerous scientific investigations over the years. As a naturally occurring amino acid, L-theanine's role extends beyond its presence in tea leaves; it holds promise in addressing a range of physiological and cognitive functions.
Basic Functions and Benefits of L-theanine
Understanding L-theanine's core benefits can offer insights into why it has become a sought-after supplement for many individuals.
L-theanine Benefits
L-theanine has been shown to offer a multitude of benefits, including promoting relaxation without causing drowsiness, improving cognitive performance under stress, and fostering a sense of calmness. Its unique ability to boost focus while simultaneously reducing anxiety makes it an attractive option for those looking to enhance cognitive function.
What Does L-theanine Do in the Brain?
L-theanine has the ability to cross the blood-brain barrier, influencing various neurotransmitters. It increases levels of GABA, serotonin, and dopamine, which can promote feelings of relaxation, well-being, and pleasure. Moreover, it can reduce levels of excitatory brain chemicals, providing an overall balance and ensuring that the brain functions optimally.
How L-theanine Works
The exact mechanisms by which L-theanine exerts its effects are still being explored. However, current research suggests that it may modulate certain neurotransmitter levels, influence brain wave activity, particularly increasing alpha brainwave activity (associated with relaxed alertness), and provide neuroprotection against excitotoxins.
Potential Neurochemical Impacts of L-theanine
Peeling back the layers, it's fascinating to see how L-theanine might impact our brain's chemistry.
Does L-theanine Lower Cortisol?
Cortisol is a hormone produced in response to stress. Some studies suggest that L-theanine may help reduce cortisol levels, thereby assisting in the mitigation of stress-related symptoms and the overall feeling of being overwhelmed [3].
Does L-theanine Increase Serotonin?
Serotonin, often dubbed the "feel-good" neurotransmitter, plays a pivotal role in mood regulation. L-theanine appears to influence serotonin production, potentially elevating mood and promoting feelings of well-being.
Does L-theanine Increase Dopamine?
Dopamine is associated with pleasure, reward, and motivation. There is evidence to suggest that L-theanine can increase dopamine levels, which may enhance mood, motivation, and overall cognitive function.
L-theanine Wellness and Mental Health Applications
Delving into the wellness sphere, L-theanine's potential applications are vast, ranging from sleep aid to mood enhancer.
Does L-theanine Help Sleep?
While L-theanine does not induce sleep directly like traditional sedatives, it can promote relaxation and reduce anxiety, making it easier for individuals to fall asleep. Some users report improved sleep quality and increased sleep duration when taking L-theanine before bedtime.
Does L-theanine Work for Anxiety?
Given its calming properties, L-theanine is often considered a natural remedy for anxiety. By modulating neurotransmitter levels and promoting alpha brain wave activity, L-theanine can foster a sense of calmness and reduce feelings of anxiety.
Does L-theanine Help with Depression?
Depression is a complex disorder with multifaceted causes. While L-theanine is not a cure, some research suggests it might help alleviate some symptoms of depression by influencing neurotransmitter balance and promoting a sense of well-being.
Does L-theanine Help with Focus?
One of the standout benefits of L-theanine is its ability to boost focus and concentration. This is particularly notable when combined with caffeine, as found in tea. The duo can enhance cognitive performance, improve alertness, and increase attention span without the jitteriness often associated with caffeine alone.
Additional L-theanine Benefits and Uses
Beyond its primary uses, L-theanine might also have a role in other areas of health and wellness.
Does L-theanine Help with Weight Loss?
While L-theanine is not a weight loss supplement per se, there is some evidence to suggest that its calming effects can help curb emotional overeating and reduce the stress that sometimes leads to unhealthy eating habits. Combined with its presence in green tea, which has metabolism-boosting properties, L-theanine could play a supportive role in weight management.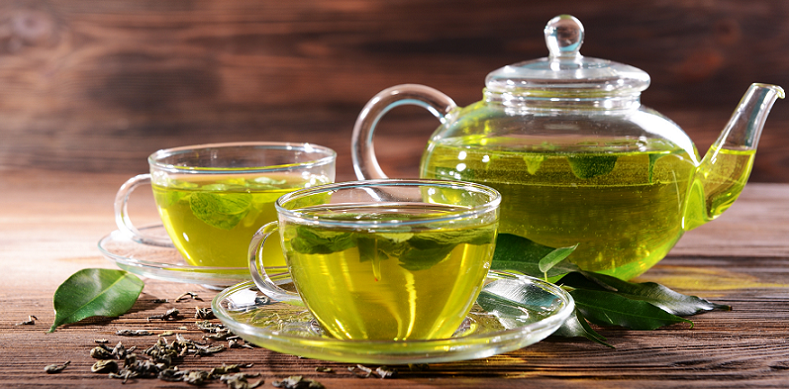 Consuming L-theanine
Venturing into the realm of L-theanine consumption requires a comprehensive understanding of dosage, timing, and potential interactions with other substances. As an amino acid that has been safely consumed in teas for centuries, its supplemental form brings about questions of optimal intake and best practices.
L-theanine Dosage Guidelines
Dosage can significantly impact the efficacy of any supplement. With L-theanine, understanding appropriate amounts can ensure users experience its full array of benefits without unintended side effects.
How Much L-theanine Should I Take in a Day?
While individual needs can vary, most research studies have utilized doses ranging from 100 to 200 mg per day, with some studies going up to 400 mg for specific purposes. As always, starting with a lower dose and observing its effects is recommended before increasing the amount [4].
How Much L-theanine to Take for Anxiety?
For those specifically seeking anxiety relief, dosages between 100 mg and 200 mg taken once or twice daily have been shown to be effective. It's advisable to consult with a healthcare professional for personalized recommendations based on individual circumstances.
Optimal Timing and Considerations for Taking L-theanine
When you consume L-theanine can influence its effects, especially when taken in conjunction with other substances like caffeine.
L-theanine on an Empty Stomach
Taking L-theanine on an empty stomach may lead to quicker absorption and more pronounced effects. However, for those with sensitive stomachs, it might be better to take it with a small meal or snack to prevent potential stomach upset.
L-theanine in the Morning
For individuals seeking to boost focus and cognitive function during the day, taking L-theanine in the morning, especially alongside a source of caffeine like coffee or tea, can be beneficial.
When to Take L-theanine with Coffee
The synergistic effects of L-theanine and caffeine are well-documented. Taking L-theanine alongside your morning coffee can lead to enhanced focus and cognitive benefits while tempering the jitters and crash that some experience with caffeine alone.
When to Take L-theanine for Anxiety
For those specifically looking to address anxiety, taking L-theanine during periods of anticipated stress or at the onset of anxious feelings can be beneficial. Some users also find a regular daily intake, perhaps in the morning or evening, helps maintain a baseline level of calm.
Presence of L-theanine in Natural Sources
L-theanine's natural presence in certain beverages can influence the amount one might want to consume supplementally.
How Much L-theanine is in Green Tea?
A typical cup of green tea contains anywhere from 20 to 60 mg of L-theanine. This amount can vary based on the tea's quality, brewing time, and temperature. Thus, those who regularly drink green tea might factor this into their total daily intake.
Onset and Duration of Effects of L-theanine
Understanding how quickly L-theanine works and how long its effects last can help users time their consumption appropriately.
Does L-theanine Work Instantly?
While "instant" effects are rare with most supplements, many users report feeling the calming effects of L-theanine within 30 to 40 minutes of consumption. This rapid onset is particularly noticeable when taken on an empty stomach.
How Long Does L-theanine Stay in the System?
The half-life of L-theanine is approximately 3 to 4 hours. This means that after this time, half of the L-theanine consumed will have been processed or excreted. Most users report feeling its primary effects for 4 to 6 hours, though this can vary based on individual metabolism and dosage.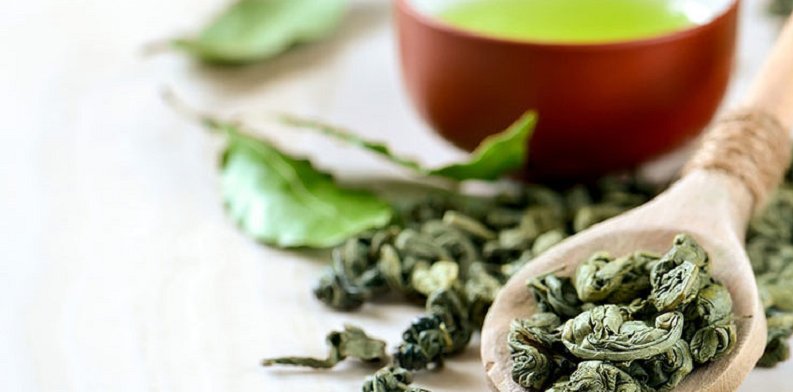 L-theanine Cautions
While L-theanine is generally considered safe and has been consumed for centuries in teas, it's crucial to approach its supplemental use with an informed perspective. Like any substance, L-theanine isn't without its considerations.
L-theanine General Safety and Potential Side Effects
When incorporating any supplement into one's regimen, it's essential to be aware of its safety profile and potential side effects, ensuring a well-informed and positive experience.
Is L-theanine Safe?
By and large, L-theanine is regarded as safe for most individuals. Its long history of consumption in tea supports this safety profile. However, as with any supplement, it's important to adhere to recommended dosages and be aware of potential interactions with other substances or medications [5].
Is L-theanine a Stimulant?
Contrary to what some might believe, L-theanine is not a stimulant. In fact, it's often touted for its calming and relaxing properties. While it can enhance alertness, especially when combined with caffeine, it doesn't possess the stimulating characteristics of substances like caffeine or certain medications.
Can L-theanine Cause Heart Palpitations?
While rare, some individuals have reported experiencing heart palpitations after taking L-theanine. It's unclear whether L-theanine is the direct cause, as many factors can influence heart rhythms. If you experience palpitations or any irregular heart activity, it's crucial to discontinue use and consult with a healthcare professional.
Can L-theanine Cause Headaches?
A small number of users have reported headaches after consuming L-theanine. However, it's worth noting that such occurrences are infrequent, and causation hasn't been definitively established. If headaches persist or are of concern, it might be best to reduce the dosage or consider discontinuing use.
Specific Populations and Considerations for Taking L-theanine
Certain populations or individuals with particular conditions should approach L-theanine with an added layer of caution, given the limited research available in these areas.
L-theanine in Pregnancy
The safety of L-theanine supplementation during pregnancy has not been extensively researched. As a precaution, pregnant individuals should consult with their healthcare provider before considering L-theanine or any other supplement.
L-theanine While Breastfeeding
Similarly, the effects of L-theanine on breastfed infants are not well-documented. It's advisable for breastfeeding mothers to exercise caution and seek guidance from a healthcare expert before introducing L-theanine or any other supplements into their routine.
References

[1] L-Theanine: Purported Benefits, Side Effects & More
[2] Here's What You Need To Know About L-Theanine
[3] Effects of l-Theanine on Cognitive Function
[4] L-Theanine: A Unique Functional Amino Acid in Tea (Camellia sinensis L.) With Multiple Health Benefits and Food Applications
[5] What You Need to Know About L-theanine