Chanting and Mantras: Their Impact on Brain Health and Function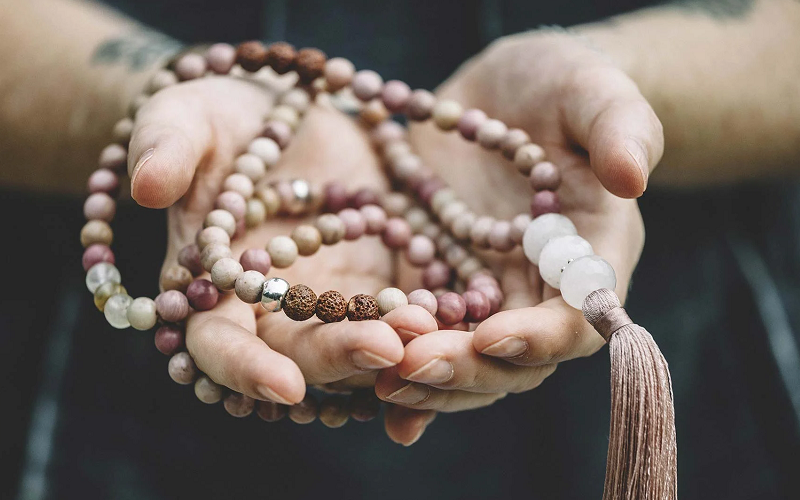 From the monasteries of Tibet to yoga studios in bustling cities, the ancient practice of chanting and mantras has been a cornerstone of various spiritual traditions for millennia. But did you know that these age-old practices may offer more than just spiritual enlightenment? Recent research suggests that chanting and reciting mantras could have a profound impact on your brain health and cognitive function.
The History and Basics of Chanting and Mantras
The practices of chanting and mantras are deeply rooted in various spiritual traditions and cultural phenomena, offering more than just a rhythmic repetition of sounds. Let's start by exploring the origins of chanting.
Origin of Chanting
Chanting has a rich and diverse history that spans multiple cultures and religions. Whether in the form of Gregorian chants in Christianity, mantras in Hinduism and Buddhism, or tribal chants in indigenous cultures, this vocal exercise has been an integral part of spiritual practices.
Spiritual Traditions
In spiritual settings, chanting often serves as a form of meditation or prayer, designed to bring the individual closer to the divine. For example, Gregorian chants are a form of liturgical music used in the Roman Catholic Church to enhance the ritualistic aspects of a service. In Hinduism and Buddhism, chanting (often referred to as "japa") is used to aid in meditation and to instill a sense of inner peace.
Cultural Practices
But chanting isn't limited to religious or spiritual contexts. Tribal communities have used chants in ceremonies, rituals, and even for healing purposes. In some African and Native American cultures, for example, chanting is an essential part of community gatherings and rites of passage.
What is a Mantra?
A mantra is a word, sound, or phrase that is repeated during meditation or chanting practices. It can be as simple as a single syllable, like "Om," or as complex as a series of phrases or prayers. Regardless of its complexity, the primary purpose of a mantra is to aid in focus and meditation.
Definition
In Sanskrit, the word "mantra" is derived from the root words "man," which means "to think," and the suffix "-tra," which suggests a tool or instrument. Therefore, a mantra can be thought of as a tool for the mind, aiding in concentration and leading to higher states of awareness [1].
Common Examples
Some common examples of mantras include the Buddhist "Om Mani Padme Hum," the Christian "Kyrie Eleison" (Lord, have mercy), and the Hindu "Gayatri Mantra." Each serves a different purpose and comes from a different spiritual tradition, but all aim to center the mind and facilitate a deepened state of consciousness.
The Role of Repetition
Repetition is a central feature of both chanting and mantras. Whether it's repeating a single word or a series of phrases, the act of repetition serves multiple purposes depending on the context.
In Religious Practices
In religious settings, repetition often serves to instill a particular belief or idea into the subconscious mind. For example, the Catholic Rosary involves the repeated recitation of prayers to facilitate a form of meditative contemplation.
In Meditation Practices
In the context of meditation, repetition helps to quiet the mind, making it easier to enter into a state of deep concentration. The repeated sound or phrase becomes the focal point, allowing extraneous thoughts to dissipate and bringing about a sense of inner calm.
The Science Behind Sound and Vibration
After gaining a foundational understanding of the history and basics of chanting and mantras, it's time to investigate what happens in the brain when we engage in these practices. At the heart of it all is the science of sound and vibration, which plays a crucial role in influencing both our mental and emotional states. Let's start by examining how sound can have such a transformative impact on our brain.
How Sound Affects the Brain
Sound isn't just something we hear; it's a form of energy that has a direct impact on our brain and body. From the rhythms of music to the cadence of speech, different sound frequencies influence brain activity in various ways.
Brain Waves
Our brain is in a constant state of activity, emitting electrical patterns known as brain waves. These waves can be measured using electroencephalogram (EEG) equipment and are usually categorized into different states such as alpha, beta, theta, and delta. Specific sounds and rhythms can induce certain brain wave states, potentially leading to increased focus, relaxation, or even heightened creativity [2].
Neurochemical Release
Sound can also trigger the release of neurochemicals like dopamine and serotonin, which are associated with feelings of pleasure and well-being. The right type of sound, be it a calming melody or a focused chant, can essentially "tune" our brain to a more desirable state, much like tuning a musical instrument.
The Role of Vibration
Vibration may not be something you immediately associate with sound, but it's an essential component. The air vibrations caused by sound waves interact with our bodies in various ways, affecting both our physical and mental states.
Physical Sensation
The vibrations from certain low-frequency sounds can be felt as a physical sensation. Think about the bass in a music system or the vibrations you feel when chanting a low, prolonged "Om." These vibrations interact with our sensory receptors, providing a unique form of sensory input to the brain.
Resonance with Brain Function
Some research suggests that particular frequencies may resonate with natural rhythms in the brain, enhancing cognitive functions like memory, attention, and problem-solving abilities. While this area of study is still relatively new, the preliminary findings are promising for the potential of sound and vibration in cognitive enhancement.
Sound and Emotional State
As many of us can attest, sound has a powerful influence over our emotions. Whether it's the soothing sound of ocean waves or the invigorating beat of a drum, different sounds can induce various emotional responses.
Mood Elevation
Certain sounds and music genres have been found to elevate mood significantly. This isn't merely a subjective experience; it's supported by the release of neurotransmitters like dopamine, which is often referred to as the "feel-good" hormone.
Stress Reduction
Similarly, certain forms of sound therapy, like binaural beats or specific chanting practices, have been shown to reduce stress markers in the body, such as cortisol. This suggests that sound can be an effective tool for stress management and emotional regulation [3].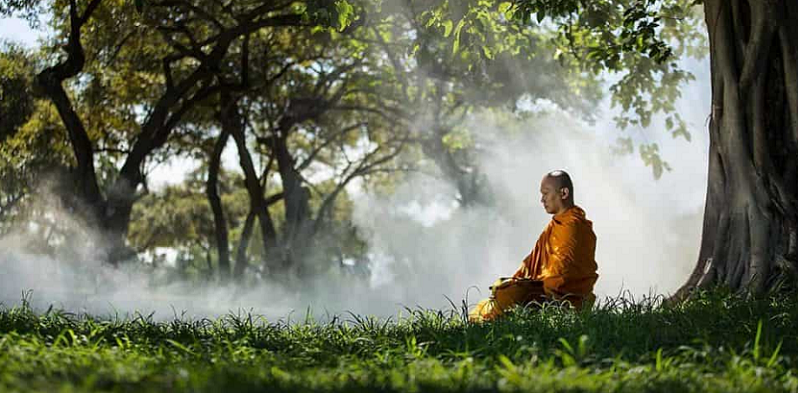 The Mechanisms: How Chanting and Mantras Influence Brain Health
From neuroplasticity to hormonal changes, the ancient practices of chanting and mantras seem to tap into some fundamental aspects of human biology.
Neuroplasticity
Neuroplasticity refers to the brain's ability to reorganize and form new neural connections throughout life. This feature of the brain plays a pivotal role in learning, memory, and recovery from injuries. Remarkably, the act of chanting and using mantras may contribute to enhancing this ability.
Strengthening Neural Connections
Chanting requires memorization, rhythmic timing, and emotional engagement. These factors work together to stimulate different regions of the brain, creating a complex interplay that can strengthen neural connections. Essentially, the repetitive nature of chanting serves as a form of mental exercise, leading to enhanced cognitive functions.
Cognitive Benefits
Research has shown that activities that stimulate neuroplasticity can lead to cognitive benefits such as improved memory, enhanced learning capabilities, and better problem-solving skills. Although the research is still relatively new, chanting and mantras could potentially offer similar benefits by engaging the brain in a multi-faceted way.
Mindfulness and Focus
Mindfulness is the psychological process of bringing one's attention to the present moment, and it's been found to have numerous benefits for mental health. Chanting and mantras naturally promote a state of mindfulness by demanding focused attention on the sound or phrase being repeated.
Increase in Attention Span
The repetitive nature of mantras can help to train the mind to focus on a single task, which in turn could potentially increase one's attention span. Practicing these forms of concentrated focus may have spill-over benefits for other areas of life that require extended periods of attention [4].
Cognitive Control
Focusing on a mantra can help you gain cognitive control over your thought processes, reducing the constant "chatter" that often fills our minds. This heightened state of awareness and focus can help in controlling emotional responses and making more mindful decisions.
Hormonal and Neurochemical Changes
As we discussed earlier, sound can trigger the release of various neurochemicals in the brain. In the context of chanting and mantras, this has specific implications for emotional well-being and stress management.
Oxytocin Release
Oxytocin, often referred to as the "love hormone" or "bonding hormone," has been found to increase during certain communal chanting practices. This hormone plays a role in social bonding, emotional regulation, and even pain relief, providing a biological basis for the sense of connectedness and well-being often reported by individuals engaged in chanting.
Lowering Cortisol Levels
Chanting and mantra-based meditations have been shown to reduce levels of cortisol, the body's primary stress hormone. Lower cortisol levels are associated with improved mental health outcomes, including reduced anxiety and depression symptoms.
The Health Benefits of Chanting and Mantras: Direct and Indirect Impacts
Having explored the various mechanisms through which chanting and mantras can influence our brain health, it's time to consolidate this knowledge by looking at the practical health benefits these practices can offer. Whether it's enhanced cognitive function, emotional well-being, or even physiological health, the influence of chanting and mantras extends far and wide.
Direct Health Benefits
Direct health benefits refer to the immediate physiological or psychological changes one can observe after practicing chanting and mantras. These changes are usually the result of specific mechanisms like neuroplasticity or hormonal changes that we previously discussed [5].
Improved Memory and Cognitive Function
One of the most compelling benefits of chanting and mantras is the potential for improved memory and overall cognitive function. As the practice stimulates various parts of the brain, it helps to strengthen neural pathways, thus potentially improving memory retention and cognitive abilities.
Stress Reduction
The hormonal and neurochemical changes induced by chanting can lead to a significant reduction in stress. Lower cortisol levels and increased oxytocin can facilitate a sense of calm and relaxation, making these practices highly beneficial for stress management.
Indirect Health Benefits
While the direct health benefits of chanting and mantras are more easily measured and observed, the indirect benefits can be more subtle but just as impactful. These are often the result of a cumulative effect over time, contributing to overall well-being.
Enhanced Emotional Resilience
Regular chanting practices can enhance emotional resilience by helping individuals handle stressful situations more effectively. As one becomes more adept at entering a meditative state through chanting, it becomes easier to evoke a sense of peace and calm during emotionally challenging times.
Improved Sleep Quality
Numerous studies have shown that stress and anxiety are common culprits behind sleep issues. As chanting and mantras have been proven to reduce stress levels, they can indirectly contribute to better sleep quality. The calming effect of these practices can help prepare the mind for a restful night's sleep, improving both the duration and quality of sleep.
Enhanced Social Connections
The communal aspect of many chanting practices can lead to stronger social bonds and a sense of community. While this may not seem like a health benefit at first glance, social support is a significant factor in overall mental health and well-being.
References

[1] The neurophysiological correlates of religious chanting
[2] Mantra chanting: How do mantras affect brain? What are its benefits?
[3] Scientific Evidence of Health Benefits by Practicing Mantra Meditation
[4] The Power of Mantra and the Science Behind It
[5] How Chanting Relates to Cognitive Function, Altered States and Quality of Life