The Influence of Traditional Lullabies on Early Cognitive Development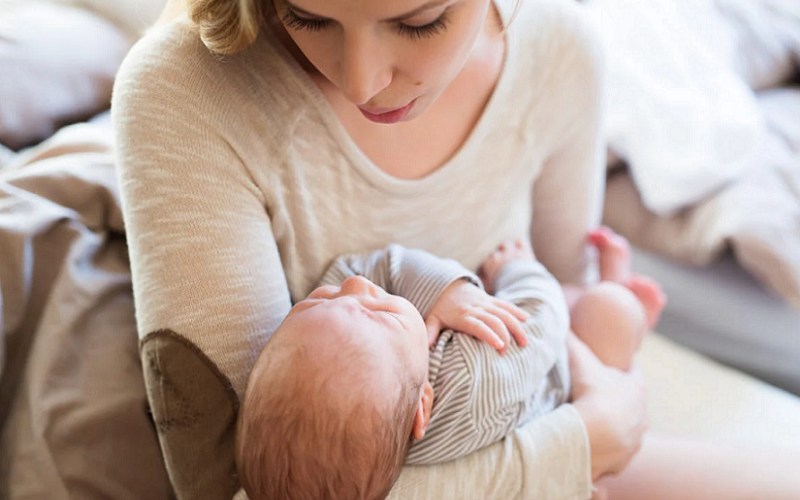 From the gentle hums of a mother to her newborn, to the rhythmic melodies passed down through generations, traditional lullabies have always been an integral part of early childhood. More than just simple tunes to soothe a restless baby, these melodious gems often play a pivotal role in shaping the brain's formative years. Here we uncover traditional lullabies profound impact on early cognitive development — ranging from emotional bonding and language acquisition to the fascinating ways they stimulate neural activity.
Historical Context of Lullabies
Lullabies, with their melodic cadence and comforting tones, have ancient roots that trace back millennia. Their existence in diverse cultures worldwide is testament to their universal appeal and enduring significance. By understanding the origin and cultural variations of lullabies, we gain a deeper appreciation of their timeless role in human history.
Origin and Evolution of Lullabies
The earliest lullabies can be traced back to ancient civilizations, with some historians pointing to Sumerian inscriptions as evidence of their antiquity. Such songs, primarily sung by mothers, were often embedded with wishes for protection and prosperity for their offspring. As societies evolved, so did the themes of these songs, reflecting the societal values, beliefs, and challenges of their time. The evolution of lullabies, therefore, offers a unique window into the shared hopes and concerns of generations gone by.
Cultural Variations and Common Themes of Lullabies
Across cultures, lullabies have shown remarkable diversity in their tunes, lyrics, and the stories they encapsulate. For instance, in some African cultures, lullabies often draw from communal life, weaving in themes of nature, ancestors, and tribal lore. In contrast, many East Asian lullabies highlight familial bonds, ancestral blessings, and the cyclical nature of life.
Yet, despite these variations, certain common themes persist. Themes of protection, love, and a deep wish for the child's well-being seem to resonate universally. This shared essence across diverse cultures emphasizes the universal human experience of parenthood and the innate desire to comfort and protect one's child.
Role of Lullabies in Bonding and Emotional Development
Beyond their melodic allure, lullabies serve as powerful tools for emotional connectivity and growth. Their intrinsic link to bonding and emotional development is seen from the first moments of a child's life, creating profound connections that leave lasting impressions.
Attachment Theory: Secure Base and Comfort
Attachment theory, formulated by British psychologist John Bowlby, posits that children come into the world biologically pre-programmed to form attachments with caregivers as a means of survival. Lullabies play an indispensable role in this attachment process. When caregivers sing to their babies, the gentle rhythms, familiar tones, and physical closeness help in creating a sense of safety and security. This "secure base" is pivotal, allowing children to explore the world confidently, knowing they can always return to this haven of safety [1].
The consistent use of lullabies fosters a predictable and nurturing environment. Over time, the child begins to associate the lullaby with feelings of warmth, safety, and love, thereby fortifying the bond with the caregiver.
Emotional Regulation and Self-soothing
Lullabies are more than just sleep inducers; they are gateways to teaching children about emotional regulation. The repetitive and soothing nature of lullabies can help calm a distressed baby, acting as an external regulator. As infants grow and develop, they begin to internalize these melodies, using them as tools for self-soothing.
There's also the act of mirroring. As caregivers express calmness and tenderness through song, babies mirror these emotions. They learn to associate the calmness of the lullaby with a regulated emotional state. This early introduction to emotional management can lay the foundation for coping mechanisms in later life.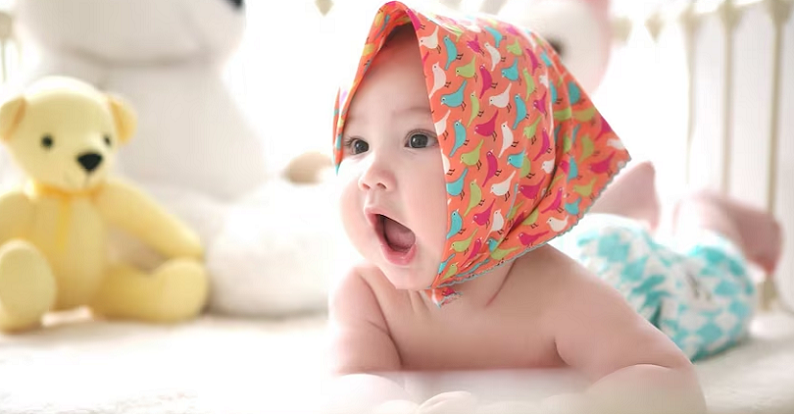 Lullabies and Language Acquisition
The magical world of lullabies offers more than just emotional solace; it provides a rich linguistic landscape for infants and young children. This landscape becomes a playground for language development, where the building blocks of communication take root.
Phonetic and Syllable Recognition
From the moment a child is born, their auditory system is attuned to the sounds around them. Lullabies, often characterized by clear enunciation and repetition, serve as an ideal medium for introducing infants to the nuanced world of phonetics. Each repeated syllable, each vowel sound, and each consonant becomes a lesson in auditory discrimination.
Moreover, the slow and rhythmic pace of lullabies allows infants to better process and recognize individual syllables and sounds. Over time, these repeated exposures lay the foundation for sound recognition, a key component in language development [2].
Vocabulary Building
Lullabies, with their simple yet descriptive lyrics, introduce infants to a plethora of new words and concepts. Even before they can comprehend the meanings fully, babies begin to recognize and anticipate specific words or phrases, especially if the lullaby is sung regularly.
As children grow older and begin to understand context, lullabies become a treasure trove of vocabulary. The tales and themes within the songs, whether they're about the moon, stars, animals, or familial love, become channels through which children expand their word bank.
Rhythmic Patterns and Memory
Rhythm is not only essential for music but also crucial for linguistic development. The rhythmic patterns in lullabies help children discern patterns in language, aiding sentence construction and comprehension later on. Additionally, the repetition inherent in lullabies bolsters memory retention, allowing children to remember and eventually recite lyrics, further enhancing their linguistic skills.
Music's Effect on Neural Activity and Brain Structures
Music, often termed as the universal language, has profound effects on our brains that go beyond evoking emotions. Lullabies, as a subset of music, hold a unique place in this domain, particularly when considering their influence on the developing minds of infants.
Activation of the Auditory Cortex
The auditory cortex, located in the temporal lobe of the brain, is primarily responsible for processing sound. When infants listen to lullabies, this region becomes particularly active. The diverse range of frequencies in lullabies, from the highs of a mother's soothing voice to the lows of a gentle hum, stimulate different parts of the auditory cortex. This repeated activation, especially during the critical early developmental years, can enhance the auditory processing capabilities of children, making them more attuned to nuances in sound as they grow [3].
Stimulation of Neural Pathways for Emotion and Memory
Lullabies aren't just about sound; they're deeply emotional experiences, often intertwined with feelings of safety, love, and comfort. When lullabies are sung, they activate the limbic system, which governs emotions and memory. The amygdala, responsible for emotion, and the hippocampus, linked with memory consolidation, are particularly engaged.
Regular exposure to lullabies can thus strengthen the neural pathways connecting these areas. Over time, this can result in heightened emotional sensitivity and better memory retention, skills that are invaluable throughout life.
Facilitation of Cross-Hemispheric Brain Communication
Music, with its intricate blend of melody, rhythm, and emotion, requires both hemispheres of the brain to work in tandem. The left hemisphere, typically associated with linguistic processing, deciphers the lyrics, while the right hemisphere processes the melody and emotional content.
Lullabies, therefore, promote cross-hemispheric communication. The corpus callosum, a bundle of nerve fibers connecting the two hemispheres, facilitates this interaction. Regular musical exposure, such as through lullabies, can enhance the efficiency of this communication, leading to better integrated cognitive functions [4].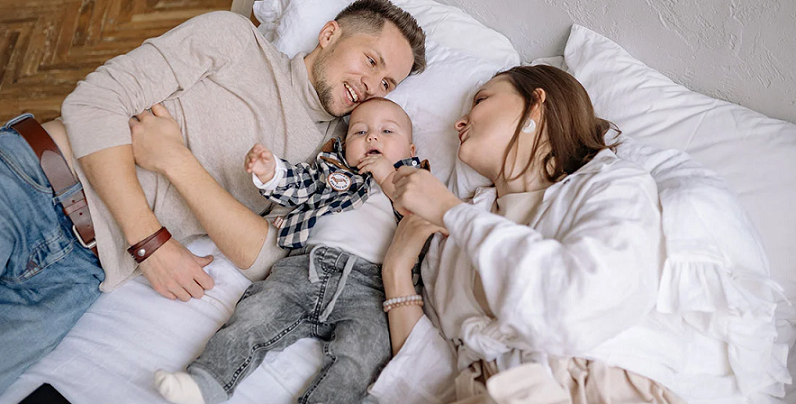 Socio-cultural Importance of Lullabies
While the cognitive and emotional aspects of lullabies are profound, their significance doesn't stop there. Lullabies are intricately woven into the fabric of societies, carrying with them the weight of culture, history, and collective identity. These songs serve as bridges between generations, passing down traditions and tales that define a community.
Passing Down of Cultural Values and Norms
Every culture is imbued with values, morals, and norms that shape its identity. Lullabies often encapsulate these elements, subtly introducing them to the youngest members of the community. For instance, a lullaby from a coastal community might sing praises of the sea, instilling a respect for nature and the environment. Similarly, a lullaby from a tribal culture might emphasize community bonds and the importance of unity.
By singing these lullabies, caregivers indirectly introduce children to the core values that their community holds dear. Over time, these values become internalized, ensuring the continuation of cultural norms and beliefs.
Lullabies as a Tool for Socio-emotional Learning
Lullabies often contain stories – tales of heroes, myths, love, loss, and hope. Through these narratives, children learn about the complexities of human emotions and relationships. They get glimpses of courage, the pain of separation, the joy of reunion, and the warmth of love [5].
These stories, set to the tune of a lullaby, become early lessons in empathy, compassion, and understanding. They prepare children for the broader social world, helping them navigate relationships and emotions with grace and sensitivity.
Lullabies are more than just songs; they're repositories of collective memory. They often recount historical events, ancestral tales, or communal experiences that have left a mark on the collective psyche. When these lullabies are passed down, they create a shared generational memory, linking the past, present, and future.
This shared memory fosters a sense of belonging and identity. It reminds individuals of their roots, their heritage, and the stories that shaped their community. In a rapidly globalizing world, these lullabies become anchors, preserving cultural uniqueness and continuity.
References

[1] Beyond Twinkle, Twinkle: Using Music with Infants and Toddlers
[2] How music affects your baby's brain
[3] Putting lullabies to bed: The effects of screened presentations on lullaby practices
[4] The Effect of Musical Stimulation and Mother's Voice on the Early Development
[5] A History and Analysis of Lullabies from Around the World