The Power of Bilateral Stimulation: How EMDR Therapy Promotes Brain Healing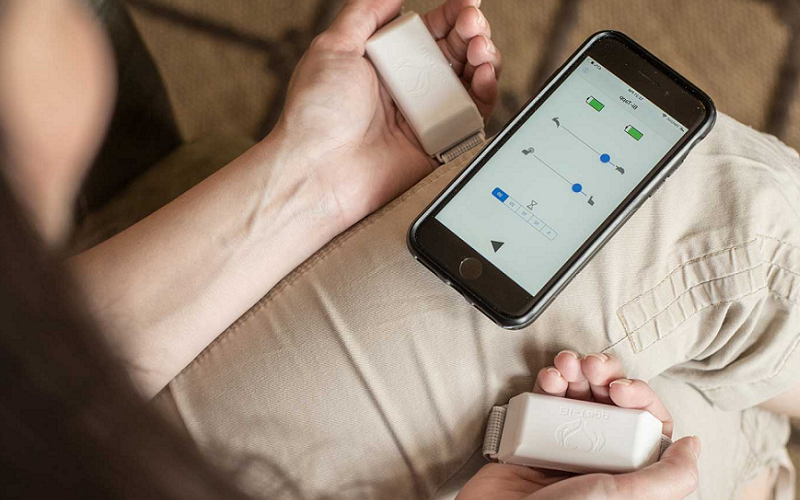 Bilateral stimulation has long been recognized as a powerful tool in the field of mental health. In particular, Eye Movement Desensitization and Reprocessing (EMDR) therapy has garnered significant attention for its remarkable results in treating various psychological disorders.
Understanding Bilateral Stimulation
Before diving into the intricacies of EMDR therapy, it is essential to understand the fundamental concept of bilateral stimulation.
Definition and Mechanics
Bilateral stimulation refers to the process of alternately stimulating both the left and right sides of the brain. This form of stimulation fosters communication between the brain's hemispheres, allowing for improved processing of information and the integration of emotional experiences. In EMDR therapy, bilateral stimulation is believed to facilitate the reprocessing and healing of traumatic memories, leading to a reduction in distressing symptoms.
Forms of Bilateral Stimulation
EMDR therapy utilizes various forms of bilateral stimulation to achieve its therapeutic goals. The most common methods include eye movements, tactile stimulation, and auditory stimulation. These techniques are designed to be non-invasive and adaptable to the specific needs of each client.
Eye Movements
The most widely recognized form of bilateral stimulation in EMDR therapy involves the client following the therapist's fingers or a light bar as it moves horizontally from one side to the other. These eye movements are thought to mimic the natural process of Rapid Eye Movement (REM) sleep, during which the brain consolidates and processes information.
Tactile and Auditory Stimulation
In addition to eye movements, EMDR therapists may use tactile and auditory bilateral stimulation methods. Tactile stimulation typically involves the client holding small pulsating devices or tapping alternating hands on their legs, while auditory stimulation involves listening to alternating sounds or tones through headphones. These alternative methods cater to clients who may have difficulty with eye movements or prefer a different form of bilateral stimulation [1].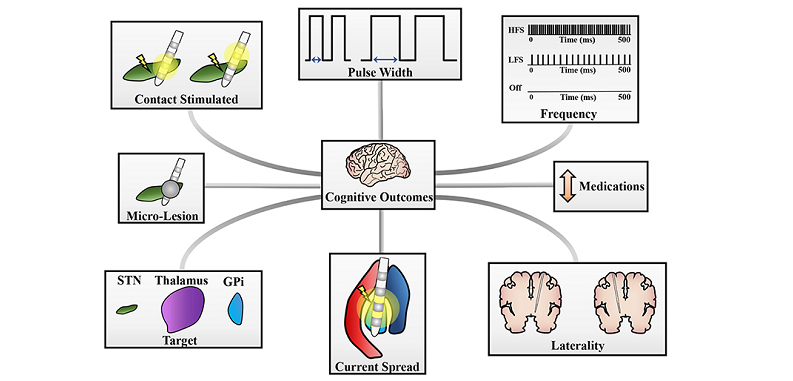 The Neuroscience of EMDR Therapy
To fully appreciate the effectiveness of EMDR therapy, it is crucial to examine the neuroscience behind it.
Memory Networks and Trauma
The human brain stores memories within interconnected networks that contain related thoughts, emotions, and sensations. When an individual experiences a traumatic event, the memory of that event may become dysfunctional, leading to the development of psychological symptoms. In the case of post-traumatic stress disorder (PTSD), for example, the traumatic memory may be stored with intense negative emotions, bodily sensations, and distorted beliefs about oneself or the world.
Adaptive Information Processing Model
EMDR therapy is based on the Adaptive Information Processing (AIP) model, which posits that the brain has an innate ability to process and heal from traumatic experiences. According to this model, psychological distress arises when a traumatic memory becomes "stuck" or inadequately processed, preventing the individual from integrating the experience into their broader memory network. EMDR therapy aims to facilitate the processing and integration of these traumatic memories, thereby reducing symptoms and promoting emotional well-being [2].
Bilateral Stimulation and Neural Integration
Bilateral stimulation is a key component of EMDR therapy that enables the reprocessing and integration of traumatic memories. By alternately stimulating the left and right hemispheres of the brain, bilateral stimulation is thought to enhance communication between memory networks and promote neural integration.
This process allows the individual to reprocess the traumatic memory, shifting it from a dysfunctional state to one that is more adaptive and less distressing. As a result, the individual can experience a reduction in symptoms and an improvement in overall mental health [3].
EMDR Therapy Process
A critical aspect of understanding EMDR therapy is becoming familiar with its process. EMDR therapy employs a structured, eight-phase approach that addresses various aspects of the client's experience, from history-taking to reevaluation.
Eight-Phase Approach
EMDR therapy follows a systematic, eight-phase approach that guides the client through the process of identifying, reprocessing, and integrating traumatic memories. Each phase serves a specific purpose and builds upon the previous one, creating a comprehensive and flexible framework for healing [4].
Client History and Treatment Planning
During the initial phase, the therapist gathers information about the client's history, including the nature of their presenting issues and any relevant past experiences. This information helps the therapist identify potential targets for EMDR therapy and develop a tailored treatment plan.
Preparation
The preparation phase focuses on establishing a strong therapeutic relationship and providing the client with tools for managing emotional distress. The therapist may teach the client various coping strategies, such as deep breathing or grounding techniques, to help them feel safe and supported during the subsequent phases of therapy.
Assessment
In the assessment phase, the client and therapist work together to identify a specific memory or situation to target during the desensitization phase. They will also explore the associated emotions, physical sensations, and negative beliefs linked to the target memory.
Desensitization
During desensitization, the therapist guides the client through bilateral stimulation while they focus on the target memory and their associated emotions and sensations. The goal of this phase is to reduce the distress and intensity of the memory, allowing the client to process and integrate it more effectively.
Installation
The installation phase aims to strengthen and reinforce positive beliefs and emotions related to the target memory. The therapist will help the client identify an adaptive, positive belief to replace the previously held negative belief and use bilateral stimulation to integrate this new perspective.
Body Scan
Following the installation of a positive belief, the client is guided through a body scan to identify any residual physical sensations or tension related to the target memory. If any discomfort is detected, the therapist may use additional bilateral stimulation to address and resolve these sensations.
Closure
The closure phase is designed to ensure the client feels stable and supported at the end of the session. The therapist will discuss any insights or progress made during the session and provide guidance on self-care strategies to use between sessions.
Reevaluation
At the beginning of subsequent sessions, the therapist and client will reevaluate the progress made during previous sessions and adjust the treatment plan as needed. This phase ensures that the therapy remains focused and effective in addressing the client's needs and goals.
Importance of the Therapeutic Relationship
Throughout the EMDR therapy process, the therapeutic relationship plays a vital role in facilitating healing and growth. The therapist must establish a trusting, supportive connection with the client, creating a safe environment for the exploration and processing of difficult emotions and memories. This relationship is essential to the success of EMDR therapy, as it allows the client to engage fully in the process and experience the transformative power of bilateral stimulation.
EMDR in Treating Various Psychological Disorders
One of the most remarkable aspects of EMDR therapy is its versatility in addressing a wide range of psychological disorders. While initially developed for the treatment of post-traumatic stress disorder, EMDR therapy has since been applied to numerous other conditions, demonstrating its efficacy and adaptability.
Post-Traumatic Stress Disorder
EMDR therapy has gained widespread recognition for its effectiveness in treating post-traumatic stress disorder (PTSD). By targeting and reprocessing traumatic memories, EMDR therapy helps individuals with PTSD integrate these experiences into their memory networks, resulting in a significant reduction of symptoms and an improved quality of life. Numerous studies have demonstrated the efficacy of EMDR therapy in treating PTSD, making it a widely accepted and recommended treatment option [5].
Anxiety and Panic Disorders
EMDR therapy has also shown promise in the treatment of anxiety and panic disorders. These conditions often involve dysfunctional memories and thought patterns that can be targeted and reprocessed using EMDR therapy's bilateral stimulation techniques. By addressing the root causes of anxiety and panic, EMDR therapy can help individuals develop more adaptive coping strategies and experience lasting symptom relief.
Depression
Depression is another psychological disorder that can benefit from EMDR therapy. Individuals with depression may have difficulty processing negative experiences, leading to persistent feelings of sadness, hopelessness, and low self-esteem. EMDR therapy can target and reprocess these memories, promoting a more balanced and adaptive perspective on past events and alleviating depressive symptoms.
Grief and Loss
Grief and loss are natural human experiences, but for some individuals, these emotions can become overwhelming and debilitating. EMDR therapy can help individuals process and integrate the painful memories associated with grief and loss, allowing them to develop a healthier relationship with their emotions and move forward in their healing journey [6].
Addictions
EMDR therapy has been increasingly used in the treatment of addictions, as many individuals struggling with substance abuse or behavioral addictions have underlying traumatic experiences or dysfunctional beliefs that contribute to their addictive behaviors. EMDR therapy can help address these issues, fostering healthier coping strategies and supporting long-term recovery.
Other Applications
Beyond the psychological disorders mentioned above, EMDR therapy has been applied to a variety of other conditions, including phobias, obsessive-compulsive disorder, eating disorders, and chronic pain. As research continues to expand our understanding of EMDR therapy, its applications in mental health treatment will likely continue to grow, offering hope and healing to individuals with a diverse range of psychological challenges.
Benefits of EMDR Therapy
EMDR therapy has garnered significant attention and praise due to its numerous benefits for individuals struggling with psychological disorders.
Long-Term Effects on Mental Health
One of the most notable benefits of EMDR therapy is its potential for lasting, long-term effects on mental health. By targeting and reprocessing dysfunctional memories, EMDR therapy addresses the root cause of many psychological symptoms, leading to enduring change and improved well-being. Research has demonstrated that the positive outcomes of EMDR therapy can be maintained long after the conclusion of treatment, making it a valuable tool in promoting lasting mental health.
Rapid Symptom Relief
EMDR therapy is known for its ability to provide rapid symptom relief for many clients. The focused, targeted approach of EMDR therapy allows individuals to process and integrate traumatic memories quickly, often leading to a noticeable reduction in symptoms within a relatively short period. This expedited healing process can be particularly valuable for those struggling with debilitating symptoms or seeking effective treatment options with minimal delay.
Non-Invasive and Drug-Free
Another advantage of EMDR therapy is its non-invasive, drug-free approach to mental health treatment. By utilizing bilateral stimulation techniques, EMDR therapy promotes brain healing without the need for medication or invasive procedures. This aspect of EMDR therapy makes it an appealing option for individuals seeking natural, holistic approaches to mental health care.
Enhanced Emotional Resilience
EMDR therapy not only addresses existing psychological symptoms but also helps individuals build emotional resilience and develop healthier coping strategies. By reprocessing traumatic memories and integrating them into a more adaptive framework, clients can develop a stronger sense of self and a greater ability to cope with future challenges. This enhanced emotional resilience can support long-term mental health and overall well-being.
References

[1] The Role of Alternating Bilateral Stimulation in Establishing Positive Cognition in EMDR Therapy
[2] Bilateral Stimulation: Definition, Methods, Benefits, and Effectiveness
[3] Eye Movement Desensitization and Reprocessing (EMDR) Therapy
[4] What Is Emdr?
[5] Mechanisms of Action in EMDR Therapy: Multiplex Effects of Bilateral Stimulation
[6] How Does Eye Movement Desensitization and Reprocessing Therapy Work?