Nootropics in Extreme Environments: Cognitive Boosters for Deep Sea and Space
In the relentless pursuit of human discovery, we find ourselves venturing into environments far from the familiar comforts of our terrestrial home. From the vast, high-pressure abyss of the deep sea to the infinite, unpredictable expanses of outer space, these extreme environments present a myriad of cognitive challenges. How does one maintain mental acuity amidst the isolation of space, or keep sharp focus under the crushing depths of the ocean? Enter nootropics: a class of substances known to boost cognitive functions. These cognitive enhancers, once the topic of science fiction, are now at the forefront of scientific exploration, offering potential solutions to optimize our brain's capabilities where they're needed most.
Introduction to Nootropics and Extreme Environments
Our innate curiosity as humans has always pushed us to explore the unknown. From the peaks of our highest mountains to the most remote corners of our Earth, and now even beyond to the vastness of space. Yet, as we delve deeper into these realms, we are met with intense challenges that test our physical and cognitive capacities. In the most extreme environments, whether submerged in the ocean's darkest depths or floating in the zero gravity of space, our brains, our most vital tool for exploration and survival, need an added boost.
Definition of Nootropics
Nootropics, often referred to as "smart drugs" or cognitive enhancers, are compounds that enhance mental performance. They can range from natural herbs like ginkgo biloba to synthetic compounds such as modafinil. The primary aim of these substances is to improve various aspects of cognitive function, including memory, attention, and even mood.
Importance of Cognitive Enhancement in Extreme Environments
The human brain is finely tuned to function optimally under standard, earthbound conditions. However, in the extremities of deep sea and space, cognitive processes can be hindered by factors like reduced oxygen levels, immense pressure variations, or prolonged isolation. Ensuring our cognitive functions remain sharp and efficient under these circumstances is not just a matter of enhancing exploration capabilities—it's often a matter of safety and survival.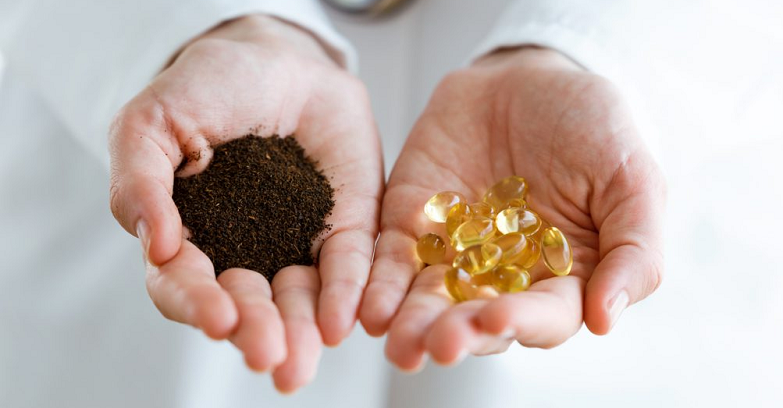 Understanding Extreme Environments
The allure of the unknown has beckoned explorers for centuries. While lush forests and towering mountain ranges present their own set of challenges, it's the deep sea and outer space that truly epitomize extreme environments. Both, though starkly contrasting in nature, challenge human physiology and cognition in profound ways.
Characteristics of Deep Sea Exploration
The deep sea remains one of the least explored places on Earth. Beyond its haunting beauty and bioluminescent creatures lies an environment rife with extreme conditions [1].
Pressure Changes
The deeper one descends into the ocean, the greater the pressure becomes. At extreme depths, this pressure can be thousands of times greater than at sea level. This immense pressure can have significant impacts on brain function and physiology, potentially impairing cognitive abilities and reaction times.
Oxygen Levels
With depth, the availability of oxygen diminishes. Low oxygen levels, or hypoxia, can cause a slew of cognitive deficits, from impaired short-term memory to reduced attention span. Moreover, diving apparatus can sometimes introduce nitrogen narcosis, which can further compromise cognitive function.
Sensory Deprivation
The deep sea is a realm of darkness, devoid of sunlight. Without visual stimuli and with the muffled acoustics underwater, divers often experience sensory deprivation, which can lead to feelings of disorientation, confusion, or even hallucinations.
Challenges of Space Exploration
Space, often romanticized for its infinite wonder, is equally hostile. Astronauts navigating this environment contend with an array of challenges that push human cognition to its limits.
Zero Gravity Impact
In microgravity environments, bodily fluids, including blood, tend to pool in the upper body and head. This can influence brain function, leading to what astronauts often term as "space fog," a feeling of cognitive sluggishness or haze.
Cosmic Radiation
Space is filled with cosmic radiation, particles that can penetrate spacecraft and even the human body. Over time, prolonged exposure to this radiation can potentially harm neural cells, leading to cognitive decline or increasing the risk of neurodegenerative diseases.
Prolonged Isolation
Space missions, especially those venturing farther from Earth, can span months or even years. The prolonged isolation, coupled with a lack of natural environmental cues like sunlight, can wreak havoc on an astronaut's circadian rhythm, mood, and overall cognitive well-being.
Common Cognitive Challenges in Both Environments
Despite the contrasting natures of the deep sea and space, there are overlapping cognitive challenges that explorers in both realms face [2].
Stress & Anxiety
Both environments are inherently risky. The constant awareness of potential danger, combined with the challenges mentioned above, can induce high levels of stress and anxiety, which in turn can impair decision-making and other cognitive functions.
Focus & Attention
With sensory changes, pressure shifts, and potential oxygen deficits, maintaining focus and attention becomes an uphill battle in both the abyssal ocean and the vastness of space.
Memory & Learning
New skills are often required on-the-fly during explorations, be it operating new equipment or troubleshooting unexpected problems. The extreme conditions can, however, make memory recall and new learning endeavors much more challenging.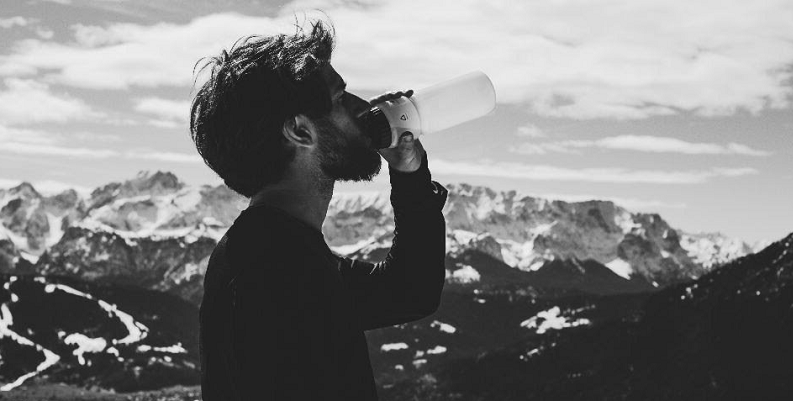 The Role of Nootropics in Combatting Cognitive Challenges
The extreme conditions of deep sea and space environments underscore the importance of peak cognitive function. With the margin for error being minimal in such high-risk scenarios, ensuring the brain is functioning optimally becomes crucial. Nootropics emerge as promising allies in this quest, not just as cognitive enhancers but also as tools to counteract the environmental stresses these frontiers impose.
Boosting Cognitive Resilience
One of the most significant benefits of nootropics is their potential to bolster cognitive resilience, especially when faced with external stressors common to extreme environments.
Adaptation to Stressors
Certain nootropic compounds, particularly adaptogens, help the body and mind adapt to stress, thereby reducing its adverse effects on cognition. For instance, substances like Rhodiola Rosea have been shown to help the body maintain homeostasis even under intense stress, preserving cognitive clarity and decision-making capabilities.
Enhancing Brain Plasticity
Brain plasticity refers to the brain's ability to reorganize itself, forming new neural connections throughout life. Some nootropics have been linked to increased brain-derived neurotrophic factor (BDNF), a protein vital for brain plasticity. By enhancing the brain's plasticity, nootropics can potentially help individuals better adapt to unfamiliar environments and acquire new skills more effectively [3].
Protection Against Physical & Mental Fatigue
Fatigue is an all-too-common foe in extreme conditions, and countering its debilitating effects is vital for mission success and safety.
Energy Metabolism Enhancement
Several nootropics play a role in enhancing cellular energy metabolism. Compounds such as Coenzyme Q10 aid in the efficient production of ATP, the primary energy molecule in cells. By optimizing energy production, these nootropics can help combat the physical and mental fatigue that may arise from challenging tasks or prolonged exertions.
Neuroprotection
The brain, being one of the most metabolically active organs, is susceptible to oxidative stress, especially in extreme environments. Some nootropics have neuroprotective qualities, guarding the brain against the detrimental effects of oxidative stress. This not only ensures the preservation of cognitive function but may also reduce the risk of long-term neural damage.
Enhancing Cognitive Performance
At the heart of the nootropic movement is the quest for enhanced cognitive prowess, and this is particularly pertinent for those navigating the uncharted territories of the deep sea and space.
Improved Reaction Time
Quick, precise reactions can be the difference between success and calamity in extreme environments. Nootropics like modafinil have been associated with faster reaction times, ensuring that individuals can respond promptly and effectively to unforeseen challenges.
Boosted Memory Recall
Retrieving vital information swiftly can be critical. Certain nootropics, especially those in the racetam family, have been linked to improved memory recall, ensuring that knowledge is accessible when it's most needed [4].
Enhanced Concentration & Attention
The vastness of space or the deep sea's eerie tranquility can sometimes be distracting. Nootropics, such as L-Theanine often paired with caffeine, have been shown to enhance concentration and attention spans, ensuring that individuals remain focused on their tasks amidst the allure of the unknown.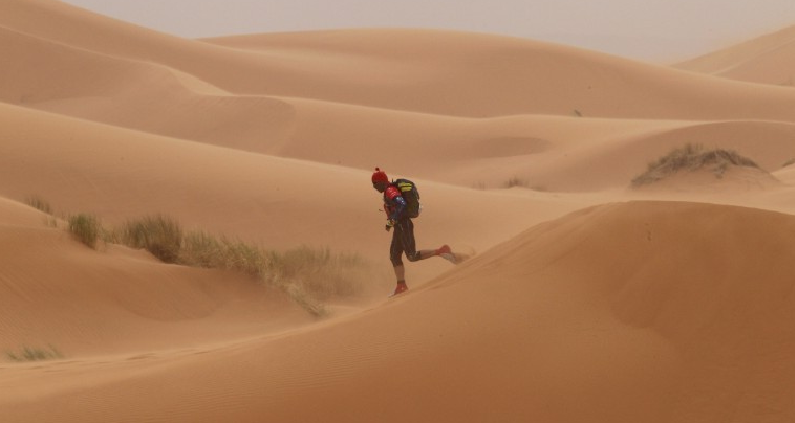 Popular Nootropics for Extreme Environments
While the landscape of nootropics is vast and varied, certain compounds have garnered attention for their potential benefits in extreme environments. These nootropics, both natural and synthetic, have either shown promise through research or have been anecdotally reported by explorers and professionals as beneficial. Here, we will spotlight some of the most talked-about nootropics that might soon be essential gear for those venturing into the deep sea or the vast expanse of space.
Natural Nootropics
Nature has bestowed us with a bounty of compounds that can assist in enhancing our cognitive abilities, and some of these might just be the allies we need in uncharted territories.
Ginkgo Biloba
An ancient tree species, Ginkgo Biloba's extracts have long been used in traditional medicine. Its potential benefits include improved memory and cognitive function, largely attributed to its ability to increase blood flow to the brain. In environments where oxygen might be limited or blood flow compromised, this could be of particular advantage.
Panax Ginseng
A root revered in traditional Eastern medicine, Panax Ginseng has been linked to enhanced mental clarity and reduced fatigue. Its adaptogenic properties also make it a potential aid in managing stress, which is invaluable in high-pressure situations like deep-sea dives or spacewalks.
Bacopa Monnieri
A staple in Ayurvedic medicine, Bacopa Monnieri is believed to enhance memory and cognitive function. With its potential neuroprotective properties, it might offer protection against the cognitive strains specific to extreme environments.
Synthetic Nootropics
The modern world has brought forth a range of synthetic compounds engineered to boost our brain's capabilities. These might be particularly suited for the scientifically challenging terrains of the deep sea and outer space.
Modafinil
Originally developed to treat sleep disorders, Modafinil has gained popularity among professionals for its potential to enhance alertness and cognitive function. Astronauts, for instance, could benefit from its ability to combat fatigue during prolonged missions.
Racetams
This family of compounds, including Piracetam and Aniracetam, has been associated with improved memory, focus, and even sensory perception. These could be especially useful for deep-sea divers navigating the sensory-deprived abyss or astronauts tasked with complex onboard missions.
Noopept
Derived from the racetam family, Noopept is believed to offer cognitive enhancement at a much smaller dosage. With its potential neuroprotective qualities, it could be a valuable tool in protecting the brain from the potential neural stresses of extreme environments.
Current Research on Nootropics in Extreme Environments
The frontier of human exploration continuously evolves, driving the need for equally evolving scientific research. As nootropics gain traction in popular discourse, scientists and researchers are delving deeper into their potential applications for extreme environments. Their aim? To ensure that those who brave these realms are equipped with the best cognitive tools available.
Studies Focused on Deep Sea Environments
The profound depths of the oceans are not just a challenge for marine biology but also for the study of human cognition. Researchers have begun to investigate how nootropics can aid those plunging into this abyss [5].
Impact on Oxygen Deprivation
A recent study explored the effects of certain nootropics, like Ginkgo Biloba, on divers experiencing oxygen deprivation at great depths. Preliminary results indicated a potential improvement in cognitive function and reduced effects of hypoxia in divers who consumed the nootropic compared to a control group.
Combatting Sensory Deprivation
Another groundbreaking study delved into Bacopa Monnieri's effects on divers subjected to sensory deprivation. The initial findings suggest enhanced sensory perception and reduced feelings of disorientation among participants, hinting at Bacopa's potential utility for deep-sea explorers.
Space-Focused Research
The vastness of space provides a unique backdrop for nootropic research. With astronauts facing a multitude of cognitive challenges, researchers are eager to find solutions.
Mitigating Effects of Cosmic Radiation
A series of experiments on Modafinil demonstrated its potential in protecting against cognitive decline induced by prolonged exposure to cosmic radiation. While the studies are in their early stages, the potential implications for long-term space missions are significant.
Counteracting "Space Fog"
Researchers recently tested a blend of nootropics, including Racetams and Noopept, to tackle the issue of "space fog" – the cognitive sluggishness astronauts often report. Preliminary results have been promising, with participants showcasing improved clarity and cognitive function in microgravity environments.
Comprehensive Studies on Stress & Fatigue
Given that both deep sea and space environments impose heightened levels of stress and fatigue, some studies focus on these overlapping challenges.
Adaptogens in High-Stress Scenarios
A recent multi-environment study assessed the efficacy of adaptogens like Panax Ginseng and Rhodiola Rosea in extreme conditions. These compounds demonstrated a notable reduction in perceived stress and anxiety levels, irrespective of the specific environment.
Nootropics and Sleep Cycle Regulation
Given the altered sleep patterns in space and potential disruptions during deep-sea expeditions, a study on a blend containing L-Theanine aimed to evaluate its effects on sleep quality and circadian rhythm regulation. Preliminary findings indicate improved sleep quality and quicker adaptation to altered light-dark cycles, showcasing potential benefits for those in extreme conditions.
References

[1] Best Nootropics for Anxiety in 2023: Effective Anxiety and Stress Relief
[2] Impact of a purported nootropic supplementation on measures of mood, stress
[3] Best nootropic supplements to improve productivity
[4] The Best Nootropics for Productivity, Focus, and Cognitive Performance
[5] Nootropic Drugs in the Professions