The Role of Nootropics in Emotional Intelligence and Social Cognition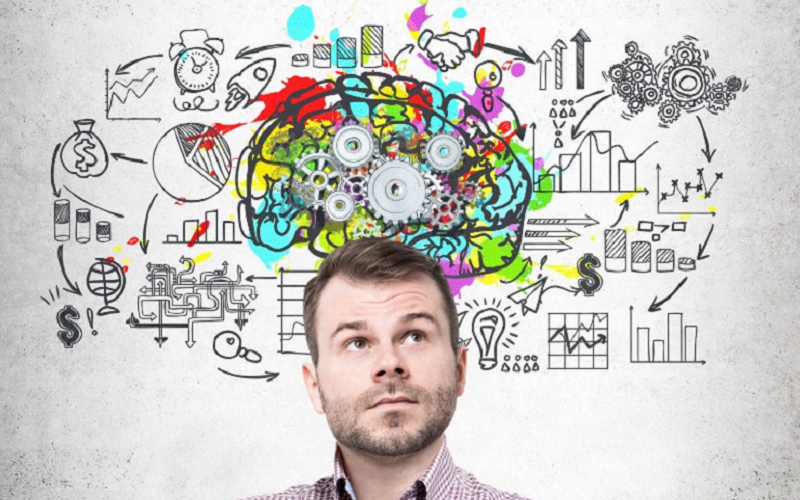 In the ever-evolving world of cognitive enhancement, nootropics have emerged as a beacon of hope for those seeking to boost their mental capabilities. But beyond merely sharpening memory or increasing focus, these 'smart drugs' hold the potential to profoundly impact our emotional intelligence and social cognition.
Emotional intelligence, the ability to identify, understand, and manage emotions, plays a critical role not just in our personal lives but also in our professional spheres. Similarly, social cognition, our capacity to process and apply social information, governs how we perceive and interact with others. So, how do nootropics, substances known for enhancing cognitive functions, influence these aspects of our intelligence?
Understanding Emotional Intelligence
Before delving into the specifics of how nootropics can influence our emotional capabilities, it's essential to understand what emotional intelligence (EI) entails. Often abbreviated as EI, emotional intelligence is a multifaceted concept that extends beyond the traditional understanding of intelligence. It involves the capacity to recognize, comprehend, and manage not only our own emotions but also those of others.
Definition and Key Components of Emotional Intelligence
Emotional intelligence is more than just a buzzword; it's a critical skill set for navigating the complexities of interpersonal relationships and self-management. It encompasses several core competencies.
Self-Awareness
Self-awareness is the foundation of EI. It involves understanding one's own emotions, strengths, weaknesses, values, and motivations. A person with high self-awareness can recognize how their feelings affect them, their performance, and their interactions with others.
Self-Regulation
This component refers to the ability to control or redirect disruptive emotions and impulses. It's about maintaining control and adapting to changing circumstances. Self-regulation prevents us from making impulsive decisions or engaging in harmful behavior.
Motivation
Intrinsic motivation, a part of emotional intelligence, drives individuals to pursue goals for personal fulfillment, rather than for external rewards. It's characterized by an eagerness to learn, a commitment to work, and the ability to be resilient in the face of challenges.
Empathy
Empathy goes beyond simply understanding others' emotions; it involves genuinely feeling what others are experiencing. This capability is vital in managing relationships, listening, and relating to others on an emotional level.
Social Skills
The final component, social skills, is about managing relationships. It involves the ability to communicate effectively, lead, negotiate, and work as part of a team. These skills are crucial for successful interpersonal interactions in all areas of life.
Importance in Personal and Professional Life
Emotional intelligence plays a significant role in how we navigate our personal and professional environments. In our personal lives, EI is key to building and maintaining healthy relationships, understanding and managing our emotions, and empathizing with others. In the professional world, it's just as critical. High EI can lead to better teamwork, stronger leadership abilities, and more effective communication. It's not surprising that many employers now value EI as much as technical expertise [1].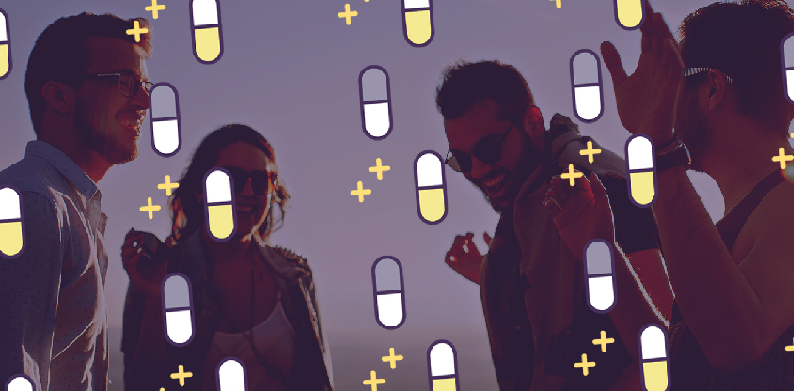 Exploring Social Cognition
After understanding the nuances of emotional intelligence, it's crucial to turn our attention to another critical aspect of human cognition: social cognition. Social cognition is the ability to process, store, and apply information about other people and social situations. It plays a fundamental role in how we interpret, analyze, remember, and use information in social interactions.
Definition and Relevance of Social Cognition
Social cognition involves a complex array of processes that allow us to navigate the social world. It encompasses everything from making first impressions to understanding complex group dynamics. This cognitive domain is essential as it affects how we perceive and interact with others, influencing our relationships, work, and overall social life.
Components of Social Cognition
Several key components make up social cognition, each playing a unique role in how we understand and function in social contexts.
Attribution
Attribution refers to how we explain our own behavior and that of others. This process involves assigning causes to behavior, which can be internal (due to personal traits) or external (due to situational factors). Our attributions affect our interactions and judgments about others [2].
Social Perception
Social perception is the process of collecting and interpreting information about others. This includes understanding verbal and non-verbal cues, such as tone of voice, body language, and facial expressions. It's crucial for effective communication and relationship building.
Theory of Mind
Theory of Mind is the ability to attribute mental states—beliefs, intents, desires, emotions, knowledge—to oneself and others. It's a foundational element for empathy, understanding that others have beliefs, desires, and intentions that are different from one's own.
Impact on Social Interactions
Social cognition significantly influences our interactions and relationships. A well-developed social cognition allows for more effective communication, better understanding of others' perspectives, and healthier relationships. Conversely, difficulties in social cognition can lead to misunderstandings, conflicts, and problems in social interactions.
Nootropics and Their Effect on the Brain
Having explored the concepts of emotional intelligence and social cognition, it's now time to focus on nootropics and their impact on the brain. Nootropics, also known as 'smart drugs' or cognitive enhancers, are substances that can improve cognitive function, particularly executive functions, memory, creativity, or motivation, in healthy individuals.
How Nootropics Work
Nootropics work by altering the supply of neurochemicals, enzymes, or hormones in the brain, which in turn affects our cognitive processes. Their mechanisms of action can be diverse, ranging from increasing blood flow and oxygen to the brain to altering neurotransmitter levels.
Mechanism of Action
The primary way nootropics function is by impacting the brain's neurochemistry. They can enhance neurotransmitter activity, which plays a crucial role in cognitive functions. For example, some nootropics increase acetylcholine or dopamine levels, which are linked to learning, memory, and attention [3].
Types of Nootropics
There are various types of nootropics, including natural supplements like Ginkgo biloba and Panax ginseng, and synthetic compounds like Piracetam and Modafinil. Each type has a unique mechanism of action and is used for different cognitive enhancement purposes.
The Link Between Nootropics and Cognitive Functions
The impact of nootropics on cognitive functions is a subject of growing interest and research. These cognitive functions encompass a wide range, from memory enhancement to improved problem-solving skills, and potentially, the enhancement of emotional intelligence and social cognition.
Enhancing Memory and Learning
Nootropics can improve memory formation and recall, making them popular for studying and learning new skills. They may facilitate the process of neuroplasticity or the brain's ability to adapt and learn new information.
Boosting Focus and Attention
Many nootropics are known for their ability to increase attention span and focus. This is particularly beneficial for tasks that require prolonged concentration.
Potential Impact on Emotional Intelligence and Social Cognition
Emerging research suggests that certain nootropics could also affect areas of the brain involved in emotional regulation and social processing. This could mean potential benefits for emotional intelligence and social cognition, although this area of study is still in its infancy and requires more in-depth exploration.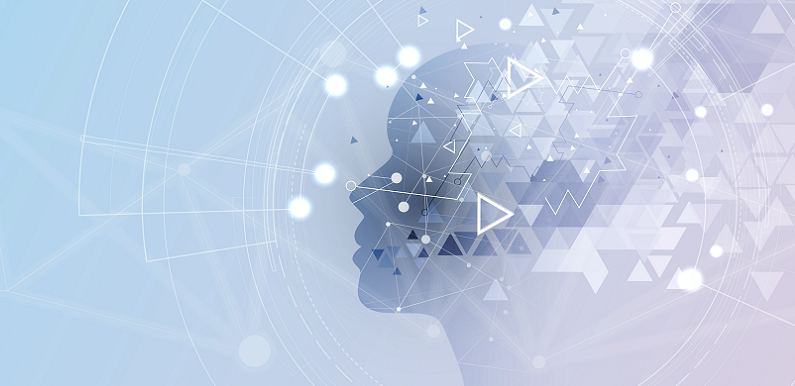 Nootropics in Enhancing Emotional Intelligence
With a clearer understanding of how nootropics affect the brain, we can now explore their potential in enhancing emotional intelligence (EI). Emotional intelligence, as previously discussed, is crucial for understanding and managing our emotions and those of others. The intriguing question is whether nootropics can positively influence this aspect of cognitive function.
Nootropics Effects on Self-Awareness and Self-Regulation
One of the fundamental aspects of emotional intelligence is self-awareness, the ability to recognize and understand one's own emotions. Nootropics may contribute to an enhanced sense of self-awareness by improving cognitive functions such as memory and attention, which can help individuals better analyze and reflect on their emotions [4].
Nootropics like L-Theanine, often found in green tea, have been reported to induce a calming effect, potentially aiding in emotional regulation. This can help individuals manage stress and anxiety, leading to improved self-regulation.
Nootropics Influence on Empathy and Social Skills
Empathy, the ability to understand and share the feelings of another, is a key component of EI. Certain nootropics may enhance cognitive empathy, possibly by improving theory of mind and social cognition.
For instance, substances that boost serotonin levels could potentially improve empathetic abilities. Serotonin is a neurotransmitter that plays a role in mood regulation and social behavior.
Social skills, another critical element of EI, involve effective communication, leadership, and teamwork abilities. Nootropics that enhance cognitive functions like verbal fluency and memory could indirectly improve these skills.
A nootropic like Piracetam, for example, has been found to enhance cognitive functions in some studies, which could translate to better communication skills and more effective social interactions.
Research and Case Studies on Nootropics and Enhancing Emotional Intelligence
While the potential of nootropics in enhancing emotional intelligence is promising, it is a field still in its infancy. Ongoing research and case studies are critical to understanding the true impact of these substances on EI.
Studies on specific nootropics, such as Modafinil, show improved decision-making and problem-solving abilities, which can be integral to emotional intelligence.
However, it's important to note that research in this area is not conclusive, and the effects of nootropics can vary greatly from person to person.
Nootropics and Improvement of Social Cognition
After examining the potential impact of nootropics on emotional intelligence, we turn our focus to another vital aspect of human interaction: social cognition. Social cognition involves understanding and processing social information, which is crucial for navigating our social world effectively.
Nootropics for Enhancing Social Perception and Understanding
Social perception, the ability to interpret and understand the social cues and behaviors of others, is a key component of social cognition. Nootropics that affect neurotransmitters like dopamine and serotonin could potentially enhance this ability.
For example, substances that increase dopamine levels might improve one's ability to read and respond to social cues, as dopamine is linked to reward and motivation systems that underpin social interaction [5].
Nootropics Role in Theory of Mind Development
Theory of Mind, the ability to attribute mental states to oneself and others, is fundamental to empathizing and understanding the perspectives of others. Certain nootropics may influence cognitive processes that contribute to a more developed Theory of Mind.
Nootropics that enhance overall cognitive abilities, such as memory and attention, could indirectly support the development of Theory of Mind by providing a stronger cognitive foundation for interpreting and understanding the mental states of others.
Supporting Studies and Evidence of Nootropics Improving Social Cognition
While the connection between nootropics and improved social cognition is a subject of interest, it is important to approach this area with a critical eye, acknowledging both the potential and the limitations of current research.
Some studies suggest that nootropics like Piracetam may have positive effects on cognitive function, which could extend to social cognition. However, these studies often have limitations, such as small sample sizes or short duration, and therefore, their findings should be interpreted with caution.
Moreover, the variation in individual responses to nootropics means that their effectiveness in enhancing social cognition can be highly personal.
References

[1] Nootropics and Emotional Resilience: Enhancing Mental Strength
[2] 5 Science-Backed Nootropics for Social Interactions
[3] Nootropics for Healthy Individuals
[4] Enhancing cognition through pharmacological and environmental interventions
[5] Nootropics for Social Anxiety