Beyond Energy: The Cognitive Brilliance of Vitamin B12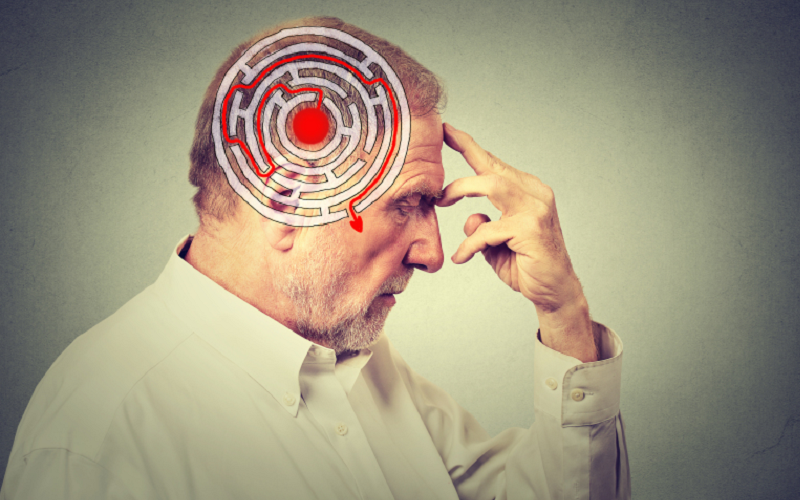 In the intricate tapestry of nutrients that support our well-being, Vitamin B12 stands out, especially when considering cognitive health. This essential vitamin, often overshadowed by trendier supplements, holds a central role in ensuring our brain's optimal function. As we delve deeper into the realms of neuroscience and nutrition, the relationship between B12 and our brain becomes even more profound.
Basics of Vitamin B12
Vitamin B12, often mentioned in discussions about brain health and general well-being, is essential to understand in depth. This section delves into what exactly vitamin B12 is, the common sources of this crucial nutrient, and how our body processes it for optimal functionality.
What Is Vitamin B12?
Vitamin B12, also known as cobalamin, is a water-soluble vitamin. It is unique because it contains a trace element, cobalt, which gives this vitamin its name. It plays a pivotal role in several physiological processes, from DNA synthesis to red blood cell formation. Unlike most other vitamins, B12 can be stored in the liver for years, ensuring a reserve that the body can utilize when dietary intake is low.
Sources of Vitamin B12
The body does not produce vitamin B12 on its own, so obtaining it from external sources is crucial. While B12 is commonly associated with animal products, there are other ways to ensure adequate intake, especially for those following specific dietary choices or restrictions [1].
Animal Sources
Predominantly, vitamin B12 is found in animal products. Some of the richest sources include:
Liver and kidneys, especially from lamb.
Fish, particularly sardines, tuna, trout, and salmon.
Red meat, especially beef.
Dairy products like milk, cheese, and yogurt.
Eggs, particularly the yolk.
Fortified Foods
For those who abstain from animal products, certain fortified foods can help in maintaining adequate B12 levels. These include:
Fortified plant-based milk alternatives such as almond, soy, and rice milk.
Some breakfast cereals.
Fortified non-dairy yogurts and meat substitutes.
Supplements
Supplementation is a popular choice, especially for vegetarians, vegans, and those with absorption issues. B12 supplements come in various forms: tablets, capsules, liquid drops, and even injections. It's essential to consult with a healthcare professional before starting any supplementation regimen.
How the Body Absorbs and Uses B12
Understanding the absorption of B12 is as crucial as knowing its sources. Once consumed, vitamin B12 from food binds with a protein called intrinsic factor, produced by the stomach's cells. This complex then travels to the small intestine, where absorption primarily occurs. From there, B12 enters the bloodstream, is stored in the liver, and is used as needed by the body.
It's worth noting that the body's ability to absorb B12 can decline with age or due to certain medical conditions. Thus, even if dietary intake is sufficient, absorption issues can lead to B12 deficiency [2].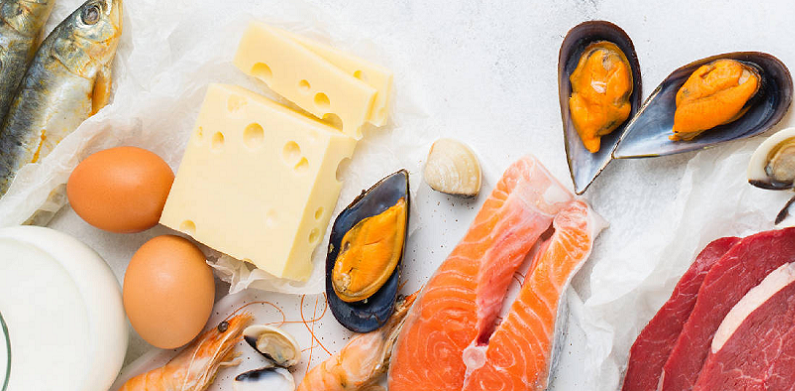 Role of Vitamin B12 in Brain and Nervous System Health
While Vitamin B12 has a multi-faceted role in our overall health, its significance in the brain and nervous system is particularly noteworthy. A deficiency in B12 can lead to various neurological complications, emphasizing the necessity to maintain adequate levels for optimal cognitive function.
Maintenance of the Myelin Sheath
Central to our nervous system's operation is the myelin sheath—a fatty protective layer that surrounds the nerves. Think of it as the insulation around electrical wires; it ensures that electrical impulses can travel efficiently along nerve cells. Vitamin B12 is crucial in the synthesis and maintenance of this protective layer.
A deficiency in B12 can lead to a degeneration of the myelin sheath. This demyelination can disrupt the flow of nerve impulses, leading to a range of neurological symptoms. Over time, the nerves can become irreversibly damaged if B12 levels aren't restored.
DNA and RNA Synthesis in Neural Cells
The synthesis and repair of DNA and RNA are foundational to all cells, including neural cells. Vitamin B12 plays an indispensable role in this process. By aiding in the formation of nucleic acids, B12 ensures that our brain and nerve cells can grow, repair, and multiply efficiently.
Any hindrance in DNA and RNA synthesis can slow down these vital processes, potentially leading to issues in brain function and structure. Regular B12 intake ensures that our neural cells are continually rejuvenated and maintained [3].
Role in Neurotransmitter Production
Neurotransmitters are the chemical messengers of our brain. They facilitate communication between nerve cells, ensuring that signals are sent and received across synapses. Vitamin B12 plays a crucial role in the production of certain neurotransmitters.
For instance, B12 is involved in the synthesis of serotonin—a neurotransmitter that regulates mood, sleep, and appetite. An imbalance in serotonin levels can lead to mood disorders, highlighting the importance of maintaining adequate B12 levels for emotional and cognitive well-being.
Preventing Brain Volume Loss and Brain Atrophy
Brain atrophy refers to the loss of neurons and the connections between them. This phenomenon can lead to cognitive decline, especially in older adults. Recent research has hinted at a connection between vitamin B12 levels and the rate of brain atrophy.
While the exact mechanisms are still under investigation, there's evidence to suggest that adequate B12 levels might help in maintaining brain volume and slowing the process of age-related cognitive decline. Ensuring optimal B12 intake might thus be a crucial step in proactive brain health maintenance.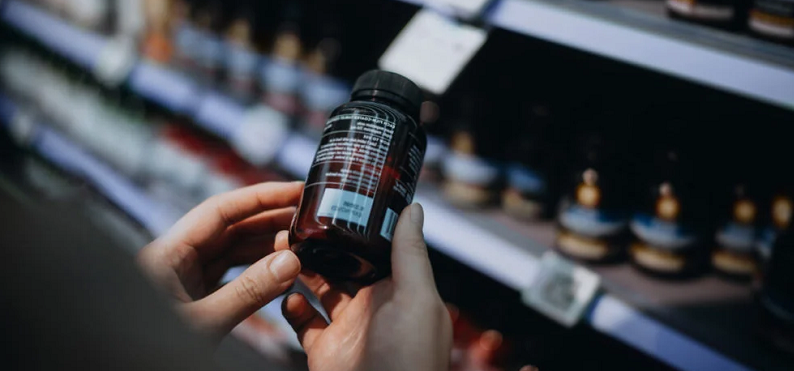 Cognitive Implications of Vitamin B12 Deficiency
A well-nourished body ensures the optimal functioning of our cognitive machinery. But when we fall short on critical nutrients like Vitamin B12, the ripple effects can be profound, especially concerning our cognitive health.
Recognizing Deficiency: Symptoms and Diagnosis
Before diving into the specific cognitive impacts, it's essential to understand the broader symptoms of a B12 deficiency and how it's diagnosed.
Symptoms can range from mild to severe and might manifest differently in different individuals. Common symptoms include:
Fatigue and weakness.
Pale or jaundiced skin.
Sensations of pins and needles.
Disturbed vision.
Mood changes and irritability.
To diagnose a B12 deficiency, doctors typically rely on blood tests. However, as symptoms can sometimes be vague or attributed to other conditions, it's crucial to undergo regular health check-ups and be attuned to any unusual changes in one's well-being.
Neurological Impacts
When vitamin B12 levels are not optimal, the nervous system can bear the brunt of the deficiency, leading to a myriad of neurological concerns.
Memory Impairment
One of the most notable effects of B12 deficiency is memory impairment. Individuals may find it challenging to recall recent events, leading to concerns about early-onset dementia. However, upon rectifying the deficiency, many people experience a marked improvement in memory [4].
Altered Mood and Depression
As mentioned earlier, B12 plays a role in neurotransmitter synthesis. A deficiency can lead to imbalances in these chemical messengers, particularly serotonin. This imbalance can manifest as mood swings, prolonged feelings of sadness, and clinical depression.
Numbness and Neural Damage
The degeneration of the myelin sheath, as a result of B12 deficiency, can lead to sensations of numbness, particularly in the hands and feet. Over time, if the deficiency is not addressed, this can escalate to permanent nerve damage.
Special Populations at Risk
Certain groups are more predisposed to B12 deficiencies due to dietary choices, physiological factors, or underlying health conditions.
Vegetarians and Vegans
As B12 is predominantly found in animal products, vegetarians, and especially vegans, can be at a heightened risk of deficiency. It's crucial for individuals following these diets to seek alternative sources or consider supplementation.
Elderly Individuals
As we age, the body's ability to absorb B12 can diminish, placing the elderly at a higher risk of deficiency. This is further exacerbated if there's a decrease in stomach acid production, a common occurrence in older age.
Those with Malabsorption Conditions
Conditions like atrophic gastritis, pernicious anemia, celiac disease, Crohn's disease, and atrophic gastritis can hamper the body's ability to absorb B12, leading to deficiencies even if dietary intake is sufficient.
Research Findings: Vitamin B12 and Cognitive Function
In the ever-evolving world of nutritional neuroscience, vitamin B12 has found itself at the forefront of numerous studies. Scientists and researchers have long been intrigued by the intricate relationship between B12 and cognitive function. By understanding the conclusions drawn from various research endeavors, we can better appreciate the pivotal role this vitamin plays in our brain's health.
Studies on B12 Deficiency and Cognitive Decline
There's a growing body of evidence linking B12 deficiency with cognitive decline. Multiple studies have aimed to ascertain this relationship.
Observational Studies
Many observational studies have found an association between low B12 levels and poorer memory performance, slower information processing speed, and reduced attention span [5].
Longitudinal Research
Some longitudinal studies, where participants are observed over extended periods, have indicated that those with B12 deficiencies face a heightened risk of developing Alzheimer's disease or other forms of dementia.
However, it's essential to note that while there is a correlation, causation is not firmly established. Other factors, such as lifestyle choices, genetics, and additional nutritional deficiencies, can also play a role in cognitive decline.
Role in Preventing Dementia and Alzheimer's
The potential of vitamin B12 in staving off neurodegenerative diseases has garnered significant attention in the scientific community.
Neuroprotective Role
Research suggests that B12, in conjunction with other B vitamins, might have a neuroprotective effect. This is particularly relevant in reducing the levels of homocysteine, an amino acid that, when elevated, is associated with an increased risk of Alzheimer's disease.
Clinical Trials
Some trials have looked into the benefits of B12 supplementation in older adults with elevated homocysteine levels. While certain studies showcase cognitive benefits, others render inconclusive results. The variance could be attributed to differences in study design, participant selection, and dosages administered.
B12 Supplementation: Can It Boost Brain Power in Healthy Individuals?
Beyond addressing deficiencies, there's curiosity surrounding the possibility of B12 supplementation acting as a cognitive enhancer in otherwise healthy individuals.
Current Evidence
The consensus among most research studies is that while B12 supplementation can help rectify a deficiency and its associated cognitive symptoms, there isn't substantial evidence to suggest it can enhance cognitive performance in individuals with already adequate levels.
Future Research
As the nootropic industry grows, there might be more focused research in the future examining B12's potential cognitive-boosting properties.
Limitations and Considerations of Current Research
While the evidence pointing towards the importance of B12 for cognitive health is compelling, it's crucial to approach the topic with a discerning eye.
Variability in Studies
Research designs, participant demographics, and methodologies can vary widely, leading to different outcomes and conclusions.
Confounding Factors
Many factors can influence cognitive health, making it challenging to isolate the specific role of B12 in certain studies.
Need for More Research
As with many areas in nutritional science, there's always room for more comprehensive, longer-term studies to better understand the nuances of B12's role in brain health.
References

[1] Vitamin B12 (Cobalamin)
[2] Vitamin B12 Deficiency Anemia
[3] Vitamin B12
[4] Vitamin B-12 Overview
[5] Vitamin B12 Fact Sheet for Health Professionals