Maritime Pine Bark Extract: The Unsung Hero of Brain Circulation and Energy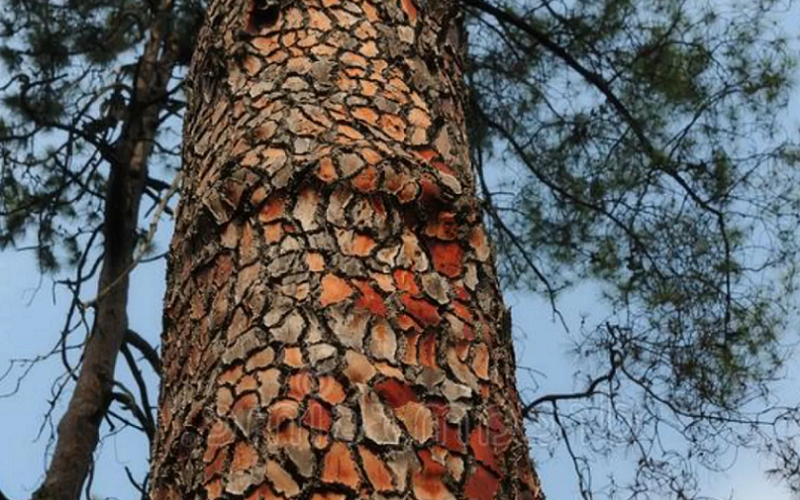 In the vast world of nootropics, which promise improved cognitive function and brain health, certain supplements tend to dominate the spotlight. Yet, nestled among these well-known enhancers lies an unsung hero: Maritime Pine Bark Extract (MPBE). Rooted in the lush forests along the Mediterranean coast, this powerful extract has been a staple in traditional medicine for centuries. Only now are modern scientists beginning to uncover its potent effects on brain circulation and energy, making it a key contender in the quest for optimal cognitive well-being.
Background on Maritime Pine Bark (MPBE)
Maritime Pine, known scientifically as Pinus pinaster, and sometimes referred to as MPBE, has long been admired not only for its towering presence in coastal forests but also for its rich medicinal history. This iconic tree, with its unmistakably rugged bark, is a testament to resilience, thriving in sandy soils of the Mediterranean coasts. But beyond its aesthetic appeal and environmental significance, the bark of the Maritime Pine conceals a treasure trove of health benefits that have been harnessed by various cultures for ages.
Origin and Natural Habitat of Maritime Pine Bark
The Maritime Pine, true to its name, predominantly thrives along the coastlines of the western Mediterranean. Stretching from Portugal, through Spain and southern France, and as far east as Morocco, these trees have adapted to the unique challenges posed by the coastal environment. Sandy soils, strong salty winds, and periodic droughts define this habitat, yet the Maritime Pine not only survives but flourishes. Its deep root system anchors it firmly, drawing nutrients from below and making it a beacon of stability in a constantly shifting landscape.
Historical Uses of Maritime Pine Bark in Traditional Medicine
Centuries before the term 'nootropic' was even coined, ancient civilizations recognized the value of the Maritime Pine. Indigenous populations, especially in regions like France and Spain, have employed its bark in various medicinal preparations.
Traditionally, it was believed to aid in wound healing due to its rich content of tannins. These compounds, which have astringent properties, would help constrict tissue and reduce inflammation. But that was just the beginning. Over time, as its use spread, people started consuming the bark extract as a remedy for various ailments, ranging from respiratory problems to chronic pain.
While many of these uses were based on empirical knowledge, it was only in recent decades that scientists began to systematically investigate the myriad compounds within Maritime Pine Bark and their potential health benefits. As we'll see in subsequent sections, modern research has validated and expanded upon many of these ancient beliefs, particularly concerning its effects on brain health.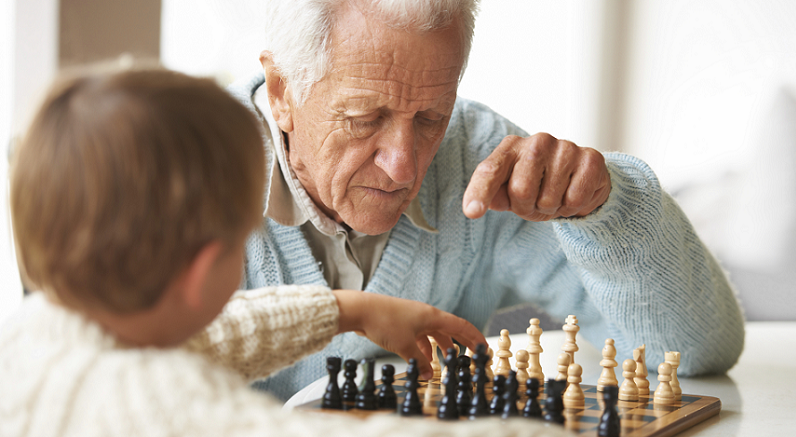 Active Compounds in Maritime Pine Bark Extract
The potent health benefits of Maritime Pine Bark Extract are not just based on age-old traditions and anecdotes; they're anchored in the rich cocktail of bioactive compounds found within the bark. As with many natural remedies, the true power of MPBE lies in the synergy between these compounds. By understanding what these substances are and how they interact, we can gain deeper insights into the extract's therapeutic potential.
Overview of Proanthocyanidins
Arguably the most researched and acclaimed group of compounds in MPBE is proanthocyanidins. These are a class of polyphenols, naturally occurring compounds that have garnered attention for their potent antioxidant properties.
Proanthocyanidins, often abbreviated as PACs, are essentially chains of flavonoids. They possess an impressive ability to neutralize free radicals. Why is this crucial? Free radicals, which are generated through various internal and external factors, are notorious for damaging cells, DNA, and proteins in the body. This oxidative stress can lead to premature aging, inflammation, and a host of other health concerns [1].
For the brain, in particular, maintaining an antioxidant balance is vital. Neurons, the primary cells in our nervous system, are highly susceptible to oxidative damage. PACs from MPBE offer a protective shield, scavenging these harmful free radicals and fostering a healthier brain environment.
Other Beneficial Antioxidants and Compounds of MPBE
While proanthocyanidins steal the limelight, they aren't the only valuable constituents in MPBE. The bark extract is a mosaic of other antioxidants and bioactive compounds that collectively contribute to its health benefits.
Catechins
Often associated with green tea, catechins are another form of polyphenol that has shown neuroprotective and anti-inflammatory effects. Their presence in MPBE only bolsters its profile as a cognitive enhancer.
Phenolic acids
These compounds, including ferulic acid and caffeic acid, are celebrated for their antioxidant capabilities. They're especially proficient at mitigating the oxidative stress that arises from daily metabolic activities and external environmental challenges.
Bioflavonoids
These compounds are known to have a wide range of health benefits, including supporting vascular health. For the brain, this means enhanced circulation and nutrient delivery, leading to optimal function [2].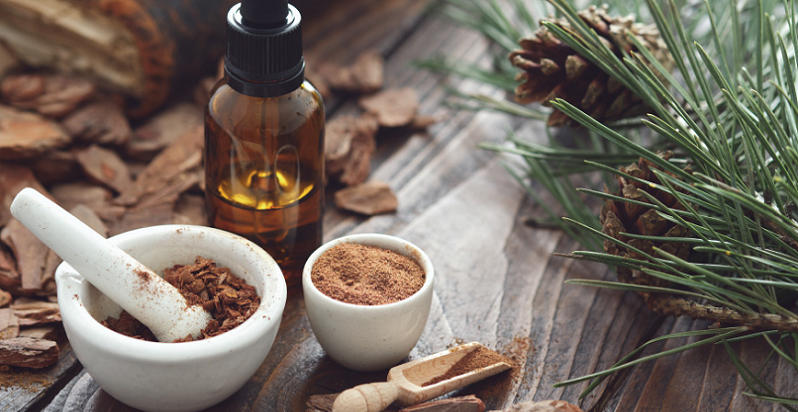 How MPBE Supports Brain Circulation
Brain health isn't just about neurotransmitters or neuron connections. It is equally about ensuring a consistent, healthy flow of blood. Adequate circulation ensures that every part of the brain receives the oxygen and nutrients it requires for optimal function. Maritime Pine Bark Extract, with its unique blend of compounds, plays a pivotal role in bolstering this crucial aspect of cognitive well-being.
Enhancing Nitric Oxide Production
Nitric oxide, often abbreviated as NO, is a molecule that our body produces to help its 50 trillion cells communicate with each other. Its importance in vascular health is paramount.
Role of Nitric Oxide in Vascular Health
At its core, nitric oxide functions as a vasodilator, meaning it helps relax the inner muscles of blood vessels, causing the vessels to widen. This process is essential in regulating blood flow and blood pressure. A sufficient amount of NO ensures that blood vessels are flexible and capable of delivering blood efficiently to all regions of the body, including the intricately branched networks within our brain.
A lack of nitric oxide can lead to constricted blood vessels, limiting the delivery of essential nutrients and oxygen to the brain. Over time, this can result in cognitive decline, poor memory, and a host of other neurological concerns.
Effects on Cerebral Blood Flow
Maritime Pine Bark Extract has demonstrated an ability to stimulate the production of nitric oxide. The proanthocyanidins and other bioflavonoids within MPBE are believed to enhance the activity of nitric oxide synthase, the enzyme responsible for NO production.
By boosting nitric oxide levels, MPBE helps in enhancing cerebral blood flow. This means not only is the brain receiving more oxygen and nutrients, but waste products are also efficiently removed. The outcome? A brain that functions at its peak, stays sharp, and is less prone to fatigue [3].
Reduction in Oxidative Stress
The connection between oxidative stress and brain circulation might not be immediately apparent, but the two are intricately linked.
Importance of Reducing Brain Oxidation
Oxidative stress is essentially an imbalance between free radicals and the body's ability to counteract their harmful effects. When this imbalance leans towards an overabundance of free radicals, it can lead to inflammation and damage of blood vessels. In the context of the brain, damaged blood vessels mean reduced circulation, depriving neurons of essential nutrients and leading to suboptimal function or even cell death.
MPBE's Role in Protecting Brain Vessels
Thanks to its rich content of antioxidants, including proanthocyanidins, catechins, and phenolic acids, MPBE serves as a protective shield against oxidative damage. By scavenging free radicals, it reduces inflammation and preserves the integrity of cerebral blood vessels. The result is a maintained or even enhanced blood flow to the brain, which is instrumental for cognitive clarity, focus, and overall brain vitality.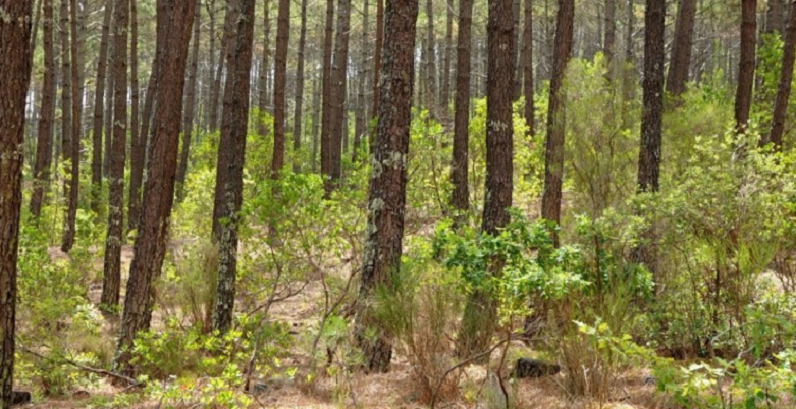 Benefits of MPBE on Brain Energy
When discussing brain health, we often concentrate on memory, focus, and cognitive clarity. Yet, an underlying factor that directly influences these functions is brain energy. A well-nourished and energized brain is better equipped to tackle complex tasks, process information, and maintain focus. Maritime Pine Bark Extract, in its multifaceted role, has shown promising results in supporting and enhancing brain energy.
Improvement in Mitochondrial Function
Mitochondria, often termed the "powerhouses" of our cells, play a pivotal role in producing energy. Their function within brain cells is especially vital given the brain's high energy demands.
Overview of Mitochondria in Brain Cells
Despite accounting for just about 2% of our body's weight, the brain consumes approximately 20% of our total energy. This high demand is catered to by a dense network of mitochondria in our neurons. These organelles convert nutrients into adenosine triphosphate (ATP), the primary energy currency of cells. The health and efficiency of mitochondria directly impact brain vigor, cognitive stamina, and overall neural function [4].
How MPBE Supports Mitochondrial Health
Research suggests that the antioxidants found in Maritime Pine Bark Extract, particularly proanthocyanidins, can enhance mitochondrial function. By protecting these organelles from oxidative damage, MPBE ensures that they operate at peak efficiency. Furthermore, certain compounds within the extract might even stimulate the biogenesis (or formation) of new mitochondria, thereby increasing the brain's capacity to produce energy.
Reduction in Mental Fatigue
A brain operating at optimal energy levels not only functions more efficiently but is also less prone to fatigue. Mental fatigue, or brain fog, can significantly hamper productivity, focus, and learning capability.
Common Causes of Mental Fatigue
Mental fatigue can arise from a variety of factors: prolonged periods of focus, lack of sleep, chronic stress, or even poor nutrition. At a cellular level, it often correlates with reduced ATP production, oxidative stress, and inflammation – all factors that can impede brain energy and function.
MPBE's Role in Enhancing Mental Stamina
Maritime Pine Bark Extract's multi-pronged approach to brain health becomes evident here. By enhancing mitochondrial function, it boosts ATP production, providing cells with the energy they need. Its antioxidant properties tackle oxidative stress, while its anti-inflammatory effects further ensure that the brain operates in a conducive environment.
Additional Cognitive and Health Benefits of MPBE
While Maritime Pine Bark Extract's impact on brain circulation and energy forms the heart of its nootropic appeal, its benefits don't end there. Diving deeper into the myriad advantages of MPBE paints a holistic picture of its potential, extending beyond just cognitive enhancement. These additional benefits only further cement its position as a worthy addition to any brain health regimen.
Memory Enhancement
Memory, the cornerstone of cognitive function, often feels the brunt of age, stress, and various other factors. Luckily, MPBE has shown promise in this domain.
Neuroprotection and Memory Recall
One of the critical aspects of memory function is the health and vitality of neurons. MPBE, with its antioxidant properties, provides a protective shield against oxidative damage to these cells. By ensuring that neurons remain healthy and functioning optimally, it indirectly supports memory recall and retention [5].
Synaptic Plasticity
Synaptic plasticity refers to the ability of synapses – the connections between neurons – to strengthen or weaken over time. It's a fundamental mechanism underlying learning and memory. Some studies suggest that compounds in MPBE can influence this plasticity, promoting an environment conducive to memory formation and consolidation.
Mood Regulation and Stress Reduction
The brain's emotional centers are deeply interwoven with cognitive function. As such, MPBE's effects on mood and stress have notable implications for overall brain health.
Antioxidant Effect on Mood Regulation
Oxidative stress isn't just a physical phenomenon; it has psychological repercussions too. Elevated oxidative stress levels have been linked to mood disorders like depression. MPBE's rich antioxidant profile can help balance this oxidative stress, potentially offering mood-regulating benefits.
Adaptogenic Properties
Some compounds within Maritime Pine Bark Extract have adaptogenic qualities. Adaptogens are substances that help the body resist physical, chemical, or biological stressors. By bolstering the body's natural resilience, MPBE can play a role in managing chronic stress, which, if left unchecked, can wreak havoc on both cognitive and emotional well-being.
Anti-inflammatory Benefits
Inflammation, particularly chronic inflammation, is emerging as a key player in a host of health issues, including cognitive decline.
Inflammation and Brain Health
Chronic inflammation in the brain can lead to neural damage, impede neurotransmitter function, and contribute to disorders like Alzheimer's. Keeping inflammation in check is, therefore, paramount for long-term brain health.
MPBE's Role in Combating Inflammation
The bioactive compounds in Maritime Pine Bark Extract, especially proanthocyanidins, have demonstrated anti-inflammatory effects. They achieve this by inhibiting certain enzymes and pathways that promote inflammation, ensuring that the brain remains in a balanced and healthy state.
References

[1] Assessing the Efficacy and Mechanisms of Pycnogenol on Cognitive Aging
[2] Evaluation of the effects of pycnogenol (French maritime pine bark extract) supplementation
[3] Maritime Pine
[4] Pycnogenol
[5] Pycnogenol improves cognitive function, attention, mental performance and specific professional skills in healthy professionals