The Role of Citicoline in Neuroprotection: Guarding Your Brain's Future
In the pursuit of cognitive excellence and longevity, the field of nootropics has emerged as a beacon of hope and intrigue. Among these cognitive enhancers, Citicoline stands out as a compound of significant interest for its potential in neuroprotection. Citicoline, a naturally occurring brain chemical, has garnered attention for its unique ability to influence the brain's complex network. Here we unravel the intricacies of Citicoline's action, from its chemical makeup to its impact on neurotransmitters and brain cell integrity.
Understanding Citicoline
Citicoline, a substance found naturally in the brain, has garnered significant attention in the realm of nootropics for its potential to enhance cognitive function and provide neuroprotection.
Chemical Composition and Properties of Citicoline
Citicoline, also known as CDP-Choline (Cytidine Diphosphate Choline), is a compound that plays a vital role in the synthesis of phosphatidylcholine, a major component of brain cell membranes. Structurally, it is composed of cytidine and choline, both of which are essential for brain health. The unique feature of Citicoline is its ability to cross the blood-brain barrier effectively, ensuring that these components reach the brain where they are most needed.
How Citicoline Works in the Brain
Upon entering the brain, Citicoline undergoes several transformations. It first breaks down into choline and cytidine, and then cytidine converts into uridine. These components are crucial for synthesizing phospholipids in neuronal membranes, maintaining their structure and fluidity. Furthermore, Citicoline influences the production of neurotransmitters, particularly acetylcholine, which is vital for memory and learning processes.
The role of Citicoline extends beyond the synthesis of brain cell components. It also exhibits neuroprotective properties by reducing the harmful effects of oxidative stress and inflammation, common factors in neurodegenerative diseases. This dual action of Citicoline, both as a building block and a protector, makes it a unique and potent nootropic.
Comparison of Citicoline With Other Nootropics
Citicoline distinguishes itself from other nootropics in several ways. Unlike some synthetic nootropics, Citicoline is a naturally occurring compound and is generally considered safe with fewer side effects. Its mechanism of action is also more direct, focusing on the maintenance and repair of neuronal cell membranes and neurotransmitter function.
In comparison to other choline supplements, like Alpha GPC, Citicoline offers the added benefit of cytidine, which contributes to neuronal health and potentially enhances the compound's overall neuroprotective effect. This multifaceted approach of Citicoline, affecting various aspects of brain health, positions it as a unique and beneficial choice in the realm of cognitive enhancement and neuroprotection [1].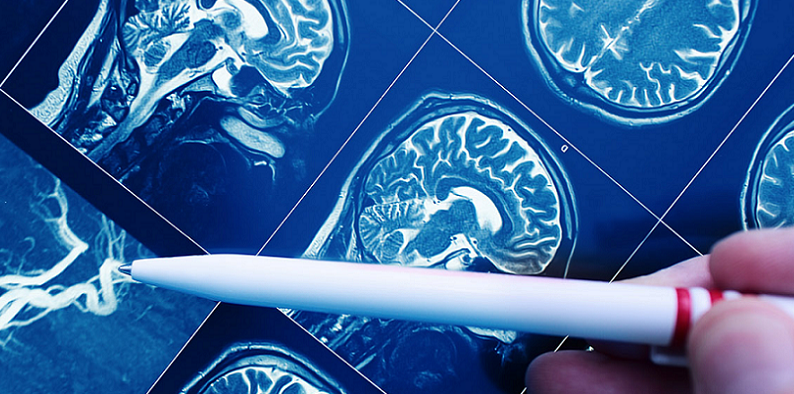 The Mechanism of Neuroprotection by Citicoline
Understanding the mechanism by which Citicoline protects the brain is essential for appreciating its role in cognitive health. Citicoline's neuroprotective abilities can be attributed to a range of biological activities that positively impact the brain's structure and function.
Citicoline Enhances Neurotransmitter Function
One of the primary mechanisms through which Citicoline exerts its neuroprotective effects is by enhancing neurotransmitter function, particularly acetylcholine. This neurotransmitter is vital for memory and learning processes. Citicoline contributes to the synthesis of acetylcholine by providing choline, a key precursor.
This ensures a steady supply of acetylcholine, supporting cognitive functions such as memory, attention, and problem-solving skills. Moreover, by maintaining optimal levels of neurotransmitters, Citicoline helps in preserving neural efficiency, which is crucial in preventing cognitive decline [2].
Citicoline Promotes Brain Cell Membrane Integrity
Citicoline plays a significant role in maintaining and repairing brain cell membranes. It is a precursor to phosphatidylcholine, an essential component of cell membranes. Healthy cell membranes are crucial for proper cell signaling, nutrient transport, and overall cell health.
By contributing to the synthesis and repair of these membranes, Citicoline ensures that neuronal cells function optimally. This is particularly important in the context of aging and neurodegenerative diseases, where cell membrane degradation is a common issue.
Impact of Citicoline on Brain Energy Metabolism
Citicoline also positively affects brain energy metabolism. The brain is an energy-intensive organ, and maintaining energy balance is critical for its function. Citicoline enhances the production of adenosine triphosphate (ATP), the primary energy carrier in cells, which helps in maintaining cognitive functions even under stress or during aging. This energy-boosting effect not only supports daily cognitive tasks but also contributes to the brain's resilience against neurodegenerative processes.
Through these mechanisms, Citicoline provides comprehensive neuroprotection. By enhancing neurotransmitter function, maintaining cell membrane integrity, and boosting brain energy metabolism, Citicoline supports cognitive functions and protects against age-related cognitive decline. This multifaceted approach makes Citicoline a valuable component in the quest for optimal brain health.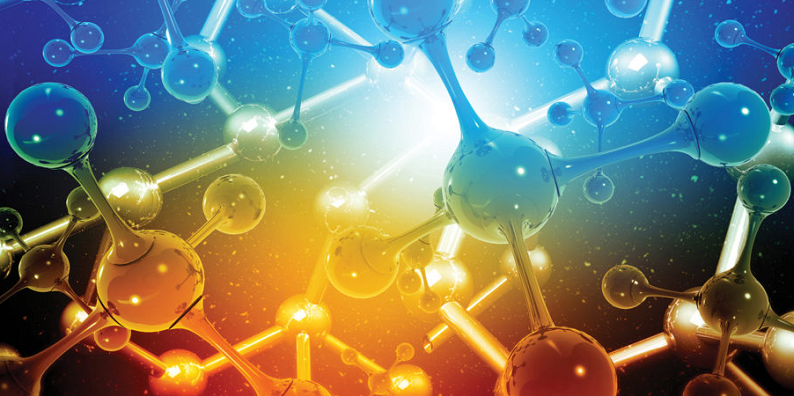 Clinical Evidence Supporting Citicoline's Neuroprotective Effects
While the theoretical and biochemical aspects of Citicoline's neuroprotective properties are compelling, it is the clinical evidence that truly underscores its potential. Numerous studies and clinical trials have been conducted to evaluate the efficacy of Citicoline in various cognitive and neurological conditions.
Review of Key Citicoline Studies and Trials
Numerous studies have demonstrated the positive effects of Citicoline on cognitive function and brain health. For example, a study published in the journal "Clinical Interventions in Aging" highlighted the improvement in cognitive function and memory in elderly patients with cognitive deficits when supplemented with Citicoline. Similarly, research in the "Journal of Stroke and Cerebrovascular Diseases" reported that Citicoline could aid in the recovery of brain function following a stroke, pointing to its potent neuroregenerative capabilities [3].
Analysis of Citicoline's Efficacy in Different Conditions
Citicoline's efficacy is not limited to a single condition or demographic. Its benefits span across various neurological and cognitive disorders. In cases of mild cognitive impairment, studies have shown that Citicoline supplementation can enhance memory and learning. For more severe conditions like Alzheimer's disease, research indicates that Citicoline may slow down the progression of symptoms. Furthermore, in the realm of stroke recovery, Citicoline has been found to facilitate neural repair and improve functional outcomes.
Long-Term Benefits and Potential Side Effects of Citicoline
The long-term benefits of Citicoline are particularly noteworthy. Consistent use has been linked with sustained improvements in cognitive function, especially in aging populations. This suggests that Citicoline could be a valuable tool in age-related cognitive decline prevention strategies.
However, it's important to also consider the potential side effects. While generally well-tolerated, some individuals might experience mild side effects such as insomnia, headache, or gastrointestinal discomfort. These effects are typically transient and diminish with continued use [4].
Through these clinical studies and trials, Citicoline has established itself as a potent neuroprotective agent. Its ability to enhance cognitive function, aid in recovery from neurological damage, and potentially slow the progression of degenerative diseases positions Citicoline as a promising supplement in the pursuit of cognitive health and longevity.
Future of Citicoline in Neuroprotection
As we explore the evolving landscape of cognitive health and neuroprotection, Citicoline stands at the forefront, showing immense potential. Its established benefits in current clinical settings pave the way for further research and applications in the future.
Ongoing Research and Emerging Findings Regarding Citicoline
The exploration of Citicoline's potential is far from complete. Ongoing research is delving into its broader applications and mechanisms of action. For instance, emerging studies are examining the role of Citicoline in managing conditions like traumatic brain injury (TBI) and concussion, given its neuroprotective and regenerative properties. Additionally, research is expanding into how Citicoline can support cognitive health in younger demographics, potentially serving as a preventive measure against cognitive decline later in life.
Potential of Citicoline in Treating Neurodegenerative Diseases
One of the most promising avenues for Citicoline's application is in the treatment of neurodegenerative diseases like Alzheimer's and Parkinson's. Early research suggests that Citicoline's ability to enhance neurotransmitter function and brain cell membrane integrity could be beneficial in slowing the progression of these diseases. While more comprehensive studies are needed, the prospect of Citicoline as a part of the treatment regimen for neurodegenerative conditions is a beacon of hope for many [5].
Citicoline in the Context of Overall Brain Health Strategies
Looking towards the future, Citicoline is likely to become a key component in integrated brain health strategies. As awareness of cognitive health grows, Citicoline could be recommended not just for those experiencing cognitive decline, but also for individuals seeking to maintain optimal brain function throughout their lives. In combination with lifestyle factors like diet, exercise, and mental stimulation, Citicoline could play a significant role in a holistic approach to sustaining cognitive health and preventing neurological diseases.
References

[1] Neuroprotection and Recovery: Recent Data at the Bench on Citicoline
[2] Citicoline: neuroprotective mechanisms
[3] The Role of Citicoline in Neuroprotection and Neurorepair
[4] Citicoline: A Novel Therapeutic Agent with Neuroprotective, Neuromodulatory, and Neuroregenerative Properties
[5] Neuroprotective Properties of Citicoline