Nootropics and Sensory Enhancement: Boosting Taste, Touch, Sight, and Sound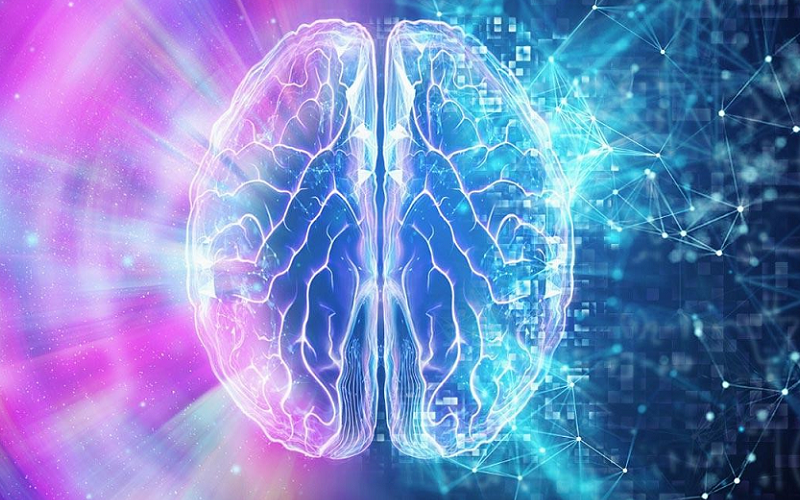 In this era of cognitive advancement, nootropics, often referred to as 'smart drugs', have emerged as a popular means to enhance various aspects of brain function. But beyond the well-known cognitive benefits, there's a less explored, yet equally intriguing aspect of nootropics – their potential to intensify our sensory experiences: taste, touch, sight, and sound. Here we explore the science behind how our brain processes sensory information and how certain nootropics can fine-tune these senses, potentially making the world around us seem more vivid and detailed.
The Science of Sensory Perception
The human sensory system is a complex and fascinating subject. Before delving into how nootropics can enhance our senses, it is essential to understand the basic principles of sensory processing and how the brain plays a pivotal role in interpreting sensory data.
Basic Principles of Sensory Processing
Sensory processing begins with stimuli from our environment being detected by specialized sensory receptors. These receptors are designed to respond to specific types of stimuli, such as light, sound, taste, and touch. Once a stimulus is detected, it is converted into an electrical signal that travels through the nervous system to the brain. This process, known as transduction, is the first step in sensory perception.
The brain then interprets these signals, a process that allows us to perceive and understand our surroundings. The interpretation of sensory information is not just a direct translation of the input; it is influenced by various factors, including past experiences, expectations, and the context in which the sensory information is received.
The Role of the Brain in Sensory Experience
The brain is the central hub where all sensory information is processed and interpreted. Different regions of the brain are specialized for processing different types of sensory data. For example, the occipital lobe is primarily responsible for visual processing, while the parietal lobe plays a key role in integrating sensory information from various sources.
Neuroplasticity, the brain's ability to reorganize itself by forming new neural connections, also plays a crucial role in sensory perception. This adaptability allows the brain to compensate for changes or damage to the sensory organs and the nervous system. It also means that the brain's sensory processing capabilities can be enhanced or altered, which is where nootropics come into play.
Impact of Age and Health on Sensory Functions
As we age, our sensory functions naturally decline. This deterioration can be attributed to several factors, including the loss of sensory receptors and changes in the brain and nervous system. For instance, age-related changes in the lens of the eye can lead to diminished vision, while changes in the inner ear can affect hearing.
Additionally, overall health plays a significant role in sensory function. Conditions such as diabetes or circulatory disorders can impair sensory nerves, leading to decreased sensitivity, particularly in the extremities. Cognitive health, including the health of the brain itself, is also critical in maintaining optimal sensory perception [1].
Nootropics and Taste Enhancement
In exploring the sensory world through the lens of nootropics, a fascinating area to begin with is the enhancement of taste. Taste is not just a simple sensory experience; it is a complex perception that involves multiple brain regions and can be significantly influenced by various factors, including cognitive enhancers like nootropics.
Understanding the Sense of Taste
Taste, or gustation, is a chemical sense that is essential for survival. The human tongue has thousands of taste buds, each containing receptors sensitive to five primary tastes: sweet, sour, salty, bitter, and umami. When food or drink enters the mouth, these receptors send signals to the brain, which then interprets them as different tastes.
The perception of taste, however, is not solely dependent on the tongue. It is a multisensory experience that involves the sense of smell, texture, and even temperature. The brain integrates all these sensory inputs to create the overall flavor experience. Therefore, enhancing taste perception goes beyond just amplifying the signals from the taste buds.
Nootropics Known to Enhance Gustatory Perception
Several nootropics have been identified that potentially influence taste perception. These substances may enhance taste by improving brain function, increasing neural connectivity, or even by directly affecting the taste receptors.
Ginkgo Biloba
Known for its memory-enhancing properties, Ginkgo Biloba also appears to have a positive effect on sensory perception, including taste. It improves blood flow to the brain, which can enhance neural processing of taste sensations.
Panax Ginseng
This herb is believed to improve overall brain function, which can lead to a heightened sensory experience. Users often report enhanced flavors in food and drink when consuming Panax Ginseng.
Bacopa Monnieri
Commonly used for cognitive enhancement, Bacopa may also improve the sensitivity of taste receptors, making the taste experience more acute.
Case Studies and Research Findings for Nootropics for Taste Enhancement
While the research into nootropics specifically for taste enhancement is still in its early stages, several studies and anecdotal reports suggest a noticeable improvement in taste perception with certain nootropics. For instance, studies on Ginkgo Biloba have shown improved sensory perception in users, though it is not clear if this is due to direct effects on taste receptors or improvements in overall brain health [2].
Similarly, anecdotal evidence from users of Panax Ginseng and Bacopa Monnieri suggests that these nootropics can lead to a more intense and enjoyable taste experience. However, more research is needed to fully understand these effects and how they can be harnessed for enhancing gustatory perception.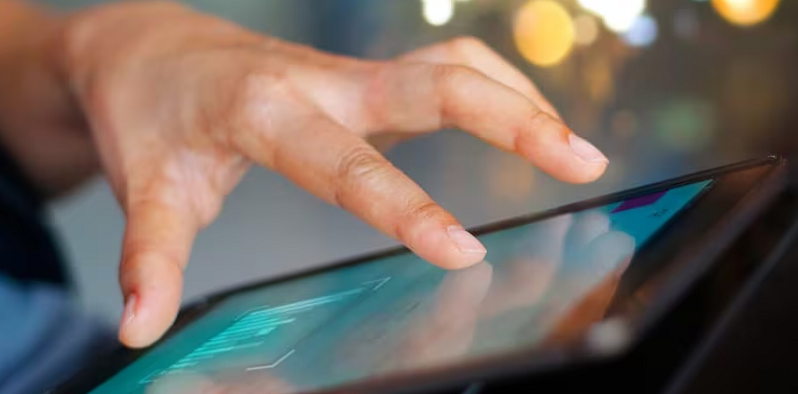 Nootropics and Tactile Improvement
The realm of tactile sensation, or the sense of touch, is an area where nootropics have shown promising potential. Touch is a critical sensory system for human interaction with the environment, encompassing sensations like pressure, temperature, and pain.
The Science of Touch
Touch is our most fundamental means of interaction with the world. It involves a complex network of nerves and receptors in the skin, which send signals to the brain to be processed and interpreted. This sensory system is not just crucial for physical interaction but also plays a vital role in emotional communication and wellbeing.
The tactile system is capable of discerning a wide array of sensations, from the gentle caress of a breeze to the sharp pain of a cut. The brain's interpretation of these signals is what allows us to perceive and react to different tactile stimuli.
Nootropics that Enhance Tactile Sensitivity
Nootropics can influence tactile sensitivity by affecting neural pathways and brain regions involved in sensory processing. Some of the nootropics that have shown potential in enhancing touch sensitivity include the following.
Alpha GPC
This choline-containing supplement is known for its cognitive-enhancing properties. It has also been suggested to improve neural communication, which could lead to more refined tactile perception.
Huperzine A
Primarily used for memory enhancement, Huperzine A may also increase neural sensitivity, including in the sensory areas of the brain. This could potentially lead to improved tactile acuity.
L-Theanine
Often found in tea, L-Theanine is known for its relaxing effects. It may also enhance sensory perception, allowing for a more nuanced sense of touch.
Benefits and Potential Risks of Nootropics for Tactile Improvement
The potential benefits of using nootropics for tactile enhancement include improved fine motor skills, heightened awareness of environmental stimuli, and potentially enhanced experiences in activities requiring touch sensitivity, such as playing a musical instrument or engaging in certain arts [3].
However, it is essential to approach the use of nootropics with caution. While the benefits can be significant, there are potential risks and side effects, including overstimulation and sensitivity to touch, which could be uncomfortable or problematic in daily life. As with any supplement or medication, it is crucial to consult healthcare professionals before beginning any nootropic regimen, particularly if there are pre-existing health conditions.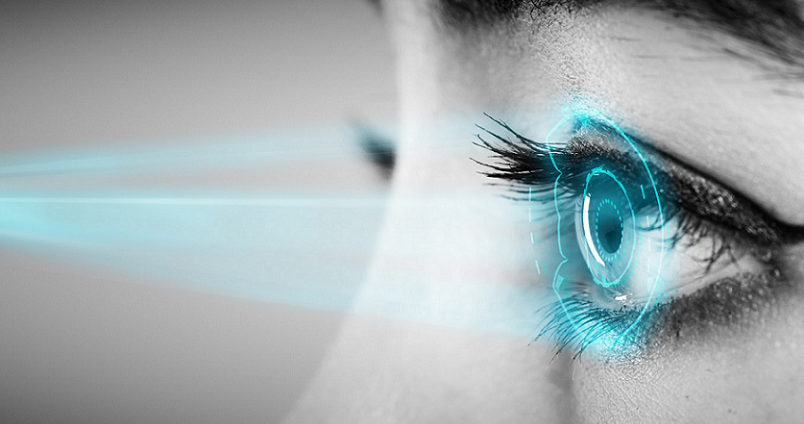 Enhancing Visual Perception with Nootropics
The potential of nootropics to enhance visual perception is a captivating area of exploration. Vision, being one of our primary senses, plays a critical role in how we interact with and interpret the world around us.
Overview of Visual Processing
Visual processing is a complex operation involving the eyes and multiple areas of the brain. Light enters the eye, is focused by the lens onto the retina, where photoreceptors convert it into electrical signals. These signals are then transmitted to the brain, particularly the occipital lobe, where they are processed and interpreted as visual images.
Our visual perception is not just limited to the physical process of seeing. It also includes interpretation, memory, and even emotional responses to what we see. Thus, enhancing visual perception could mean improving the clarity of vision, the processing speed of visual information, or even the way we emotionally connect with visual stimuli.
Specific Nootropics for Sight Enhancement
There are several nootropics that have shown promise in enhancing visual perception. These include the following.
Bilberry Extract
Known for its benefits to eye health, bilberry extract is believed to improve night vision and overall visual clarity. It is rich in antioxidants, which protect the eyes from oxidative stress.
Ginkgo Biloba
This herb, which is often used to enhance memory and cognitive function, may also improve blood flow to the eyes, potentially enhancing visual acuity and reducing eye fatigue.
Vinpocetine
Derived from the periwinkle plant, Vinpocetine is thought to improve blood flow to the brain, including the visual cortex, potentially enhancing visual processing and reaction times.
Research and User Experiences of Nootropics for Visual Perception Enhancement
Research into the effects of nootropics on visual perception is still emerging. However, some studies and user testimonials suggest improvements in various aspects of vision. For instance, studies on bilberry extract have shown its potential in improving night vision and reducing eye fatigue. Users of Ginkgo Biloba and Vinpocetine often report clearer and more vivid visual experiences [4].
However, it's important to approach these findings with caution. While the anecdotal evidence is promising, more rigorous scientific research is needed to confirm these effects and understand the mechanisms behind them. Additionally, individual responses to nootropics can vary, and what works for one person may not have the same effect for another.
Boosting Auditory Abilities Through Nootropics
The exploration of nootropics in sensory enhancement extends into the auditory domain, where these cognitive enhancers show potential in amplifying and refining hearing abilities. Auditory perception is not just about hearing sounds; it involves the complex processing of these sounds into meaningful information.
The Mechanism of Hearing
Hearing involves the conversion of sound waves into electrical signals that the brain can interpret. This process starts in the ear, where sound waves are captured and translated into nerve impulses, which are then sent to the auditory cortex in the brain for processing. The ability to hear well is not only about the sensitivity of the ears but also the efficiency of the brain in processing auditory information.
The complexity of hearing extends to differentiating sounds, understanding speech in noisy environments, and even enjoying the subtleties of music. Hence, improvements in auditory abilities can significantly enhance communication, social interactions, and overall quality of life.
Nootropics for Better Hearing and Sound Processing
There are certain nootropics known for their potential impact on auditory perception.
Acetyl-L-Carnitine
This amino acid is believed to protect the nerves in the ear, potentially improving hearing sensitivity and preventing hearing loss.
Vinpocetine
Like its effects on visual perception, Vinpocetine is also thought to improve blood flow to the brain, including the areas responsible for processing sound, which might enhance auditory perception and clarity.
Ginkgo Biloba
Used for various cognitive enhancements, Ginkgo Biloba may also aid in better auditory processing by improving blood circulation to the brain, thus potentially enhancing the ability to distinguish sounds and understand speech in noisy environments.
Studies Supporting Nootropics for Auditory Enhancement
Research into nootropics for auditory enhancement is still in its nascent stages. However, preliminary studies and user reports provide some promising insights. For example, Acetyl-L-Carnitine has shown potential in protecting against age-related hearing loss in some studies. Similarly, anecdotal evidence from users of Vinpocetine and Ginkgo Biloba suggests improvements in sound clarity and speech comprehension [5].
It is important to approach these findings with a critical eye, as more comprehensive research is needed to establish the efficacy and safety of using nootropics for auditory enhancement. As with all nootropic use, individual responses can vary, and it's crucial to consult healthcare professionals before starting any new supplement regimen, especially for individuals with pre-existing auditory conditions.
References

[1] Cognitive Biotechnology: opportunities and considerations for the NATO Alliance
[2] Is Improving Cognitive Skills With Nootropics Cheating?
[3] Brain boosts with nootropics
[4] What are nootropics and how do they work?
[5] Plant-derived nootropics and human cognition