Neurodiversity: Embracing and Supporting Unique Cognitive Styles for a Healthier Society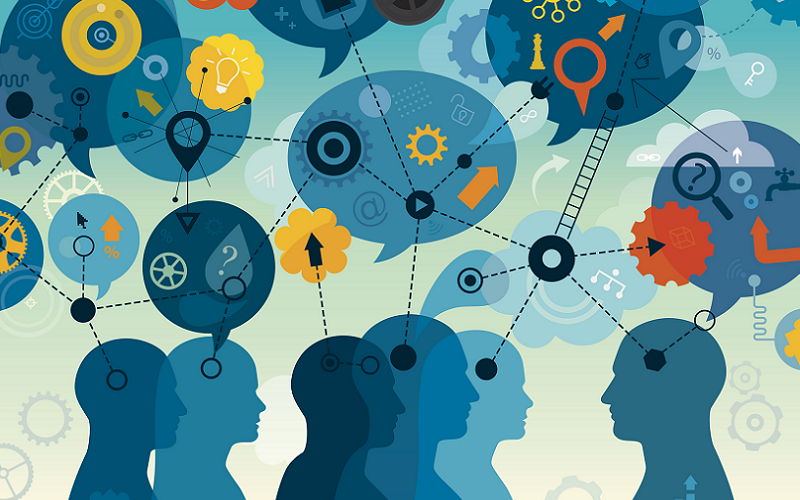 In today's increasingly diverse and complex world, it is crucial to recognize and celebrate the vast array of cognitive styles that make up the human experience. Neurodiversity, a concept that encompasses the natural variations in human brain function, challenges traditional notions of what is considered "normal" and highlights the value of embracing our neurological differences.
What Is Neurodiversity?
Neurodiversity is a term that has gained significant attention in recent years, emerging as a powerful force advocating for a more inclusive and equitable understanding of human cognition. Coined by sociologist Judy Singer in the late 1990s, neurodiversity refers to the natural variations in human brain function and embraces the idea that neurological differences are simply part of the rich tapestry of human experience, rather than deficits or disorders. As society becomes more aware of the importance of inclusivity, it is crucial to recognize the value of embracing and supporting unique cognitive styles.
Understanding Neurodiversity
The neurodiversity movement traces its roots back to the late 1990s when Australian sociologist Judy Singer first coined the term "neurodiversity" to emphasize the natural variations in human brain function. The movement was born out of a growing dissatisfaction with the pathologization of neurological differences and aimed to challenge traditional notions of what is considered "normal." Over the years, the neurodiversity movement has gained momentum, advocating for greater understanding, acceptance, and support for individuals with diverse cognitive styles.
Common Neurodivergent Conditions
Neurodivergent conditions are those that involve differences in brain function and processing. Some of the most common neurodivergent conditions include:
The Spectrum of Neurodiversity
Neurodiversity is not a binary concept; it exists on a spectrum. Each neurodivergent individual has a unique combination of strengths and challenges, and the severity of these traits can vary widely. Recognizing and appreciating the spectrum of neurodiversity is essential in fostering understanding, acceptance, and support for all individuals, regardless of where they fall on this continuum.
Dispelling Myths and Misconceptions
There are numerous myths and misconceptions about neurodiversity and neurodivergent conditions that contribute to stigma, misunderstanding, and marginalization. Some common misconceptions include:
Neurodivergent individuals are intellectually disabled: Many neurodivergent people have average or above-average intelligence, and their cognitive differences often lead to unique strengths and abilities.
All neurodivergent individuals are the same: Neurodiversity encompasses a wide range of cognitive styles, and each person's experience is unique.
Neurodivergent conditions are the result of bad parenting or environmental factors: While some environmental factors may contribute to the development of certain conditions, most neurodivergent conditions are primarily influenced by genetics and neurological differences.
By dispelling these myths and misconceptions, we can promote a more accurate understanding of neurodiversity and the valuable contributions of neurodivergent individuals to our society.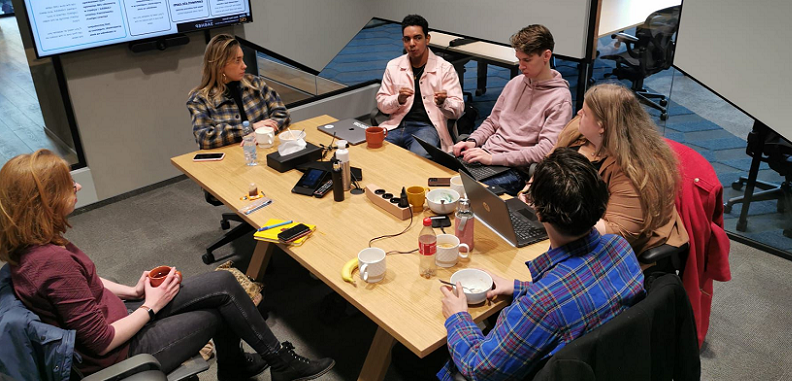 The Impact of Societal Expectations and the Need for Change
Traditionally, society has approached neurological differences through the medical model of disability, which focuses on diagnosing and treating conditions as deficits or disorders. This approach often leads to stigmatization and marginalization, as individuals are labeled and judged based on their perceived limitations.
In contrast, the social model of disability emphasizes that disability is not an inherent trait of an individual, but rather a result of the interaction between the person and a society that is not accommodating of their differences. This perspective shifts the responsibility from the individual to society as a whole, highlighting the need for systemic change and increased accessibility for all.
The Harmful Effects of "Normalization"
Societal expectations often pressure neurodivergent individuals to conform to a narrow definition of "normal," which can have detrimental effects on their well-being [6]. This normalization process may involve suppressing natural behaviors, enduring uncomfortable or harmful therapies, and internalizing negative messages about their worth and abilities. These experiences can contribute to feelings of isolation, low self-esteem, and mental health challenges.
The Importance of Shifting Attitudes and Policies
To create a healthier society that embraces and supports neurodiversity, it is essential to challenge and change societal expectations and attitudes toward neurological differences. This includes:
Recognizing the value and contributions of neurodivergent individuals.
Acknowledging that neurological differences are a natural and valid part of human diversity.
Implementing policies and practices that promote accessibility and inclusivity for all cognitive styles.
By actively working to shift societal attitudes and policies, we can create a more inclusive and supportive environment that allows neurodivergent individuals to thrive and reach their full potential.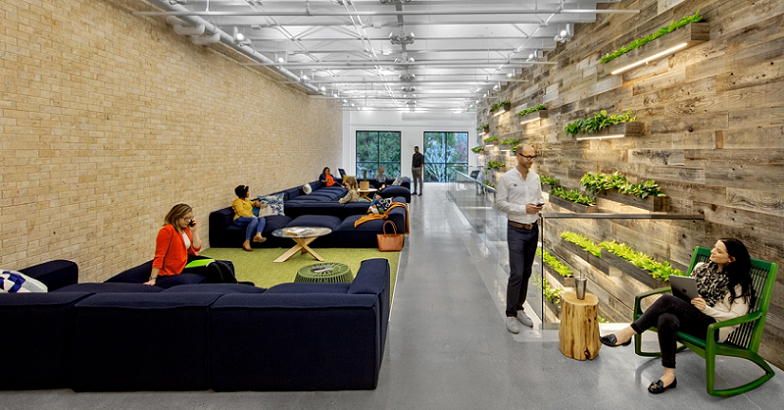 Strategies for Embracing and Supporting Neurodiversity
Creating a more inclusive society that embraces and supports neurodiversity requires targeted efforts across various sectors, including education, the workplace, and community initiatives.
Inclusive Education
UDL is an educational framework that encourages the design of flexible and accessible learning environments, materials, and assessments. By implementing UDL principles, educators can address the diverse needs of students and ensure that all learners have equal opportunities to succeed [7].
IEPs are customized educational plans that outline specific goals, accommodations, and supports for students with disabilities or unique learning needs. By developing and implementing IEPs, educators can provide tailored support for neurodivergent students and help them achieve their full potential.
Educators can support neurodiverse learners by providing appropriate accommodations and modifications, such as extended time on exams, preferential seating, visual aids, and access to assistive technology. These adjustments can help create a more inclusive learning environment and promote academic success for all students.
Workplace Accommodations and Support
Employers can support neurodiverse employees by offering flexible work schedules, which may include options for part-time work, remote work, or non-traditional hours. This flexibility can help individuals better manage their unique needs and maximize their productivity.
Providing quiet workspaces or sensory-friendly areas can help reduce sensory overload and stress for neurodiverse employees. This may involve designating specific quiet zones, offering noise-cancelling headphones, or implementing sensory-friendly lighting.
Employers can support neurodiverse employees by providing access to assistive technology and tools, such as screen readers, speech-to-text software, or specialized organizational apps. These resources can help individuals overcome potential challenges and excel in their roles.
Promoting Understanding and Acceptance
Organizations can offer training and education programs to help raise awareness about neurodiversity, dispel myths and misconceptions, and promote understanding and acceptance of diverse cognitive styles.
Implementing policies and practices that support neurodiversity, such as inclusive hiring processes, mentorship programs, and employee resource groups, can help create a more inclusive and supportive work environment.
Fostering open dialogue about neurodiversity and encouraging neurodivergent individuals to share their experiences can help raise awareness, break down stereotypes, and create a more understanding and accepting society.
By implementing these strategies, we can work together to create more inclusive and supportive environments that empower neurodiverse individuals to thrive in all aspects of life.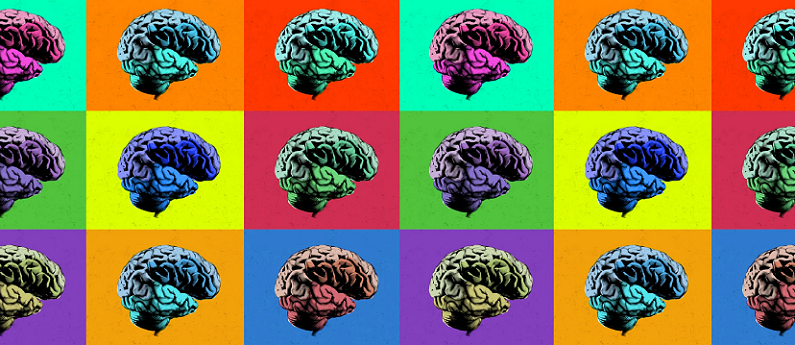 The Benefits of Embracing and Supporting Neurodiversity
Embracing and supporting neurodiversity is not only the right thing to do; it also brings a wealth of benefits to individuals, organizations, and society as a whole. Some of the key benefits include:
Increased Innovation and Creativity
Neurodiverse individuals often possess unique cognitive strengths and perspectives that can lead to innovative solutions and creative problem-solving [8]. By welcoming and harnessing these diverse viewpoints, organizations can drive innovation, enhance performance, and foster a more dynamic and creative work environment.
Enhanced Problem-solving and Adaptability
Neurodivergent individuals frequently approach challenges and tasks differently than neurotypical individuals. Their unique perspectives can provide fresh insights and alternative solutions, improving an organization's ability to solve problems and adapt to change. In a rapidly evolving world, this increased adaptability is a valuable asset that can contribute to an organization's long-term success.
Stronger Communities and a Healthier Society
Embracing and supporting neurodiversity helps create more inclusive and cohesive communities, where individuals feel valued, respected, and connected. By fostering understanding, acceptance, and belonging, we can improve mental health outcomes for neurodiverse individuals, reduce the risk of social isolation, and promote overall well-being for everyone.
Ultimately, the benefits of embracing and supporting neurodiversity extend far beyond the individual level. By creating inclusive environments that empower neurodiverse individuals to thrive, we can tap into a wealth of untapped potential and build a healthier, more vibrant society for all.
References

[1] Autism spectrum disorder Information
[2] Attention-Deficit/Hyperactivity Disorder (ADHD)
[3] What is Dyslexia?
[4] What is dyscalculia and how can it be spotted and supported in children and adults?
[5] Tourette Syndrome and Other Tic Disorders
[6] The Role of Enriched Environments in Enhancing Cognitive Abilities and Brain Health
[7] Applying the Principles of Universal Design for Learning (UDL)
[8] Neurodiversity as a Competitive Advantage